Designer Series Collection by Minerva Beauty
The Minerva Beauty Designer Series is our premier collection of salon and spa furnishings, custom built in the United States. This collection is as luxurious in design as it is in quality and features modern, streamline, and minimally styled salon furniture that can be personalized by the customer to perfectly align with their design preferences and overall salon aesthetic. With its long lasting, top of the line quality, the Designer Series collection brings high-end elegance to any spa, salon, or barbershop setting.
With many salon and barber stations to choose from as well as a variety of complementary items such as mirrors, color storage, front desks, and retail displays, building the salon of your dreams has never been easier. Personalize your equipment by choosing from a variety of contractor-grade laminates as well as select a unique countertop, toekick, and handle finish.
Make your salon stand out among the rest with the Minerva Beauty Designer Series. Minerva Beauty is proud to provide premium salon equipment designs for customers to style, customize, and truly make their own.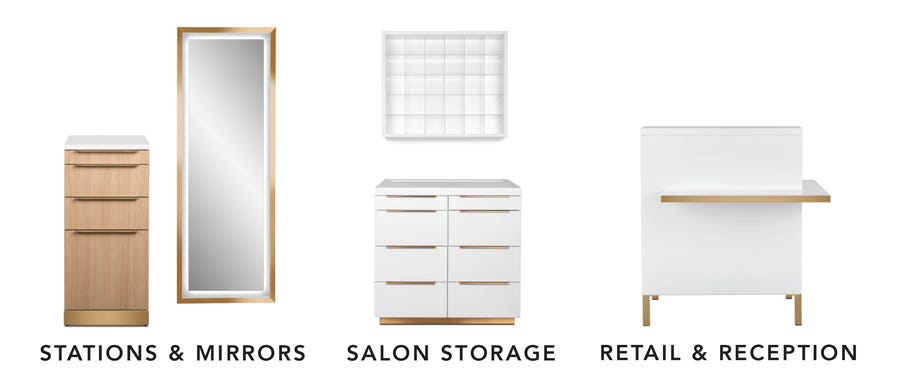 ---
Thousands of color combinations to choose from!
If you don't see your desired color combination on our website, simply give us a call at 888-332-0123 Monday-Friday from 9am-6pm EST to discuss your options.