Square Appointments Plus
20% off your first 2-month subscription fee.
Valid only for new Square customers and is not transferable.

1. Create a Square account
2. Complete identity verification
3. Go to Square Dashboard and click on Settings > Account > Get Free Processing
*Waived processing fees are reimbursed to your account on each transaction. **Square charges 2.6% + $0.10 for all swiped transactions, including Visa, Master Card, Discover and American Express. If you're on a paid Square Appointments plan, Square charges 2.5% + $0.10 for all swiped transactions, including Visa, Master Card, Discover and American Express. 3.5% + $0.15 for manually entered transactions.

Easy Booking
Increase bookings for you and your team with a free booking website and social media integrations. Clients can book anytime, anywhere.

Client Management
Automatically creates profiles and save notes for your clients to provide personalized experiences, and automatically send reminder and confirmation notifications so you never miss a booking.

Manage Your Team
With a single platform, you'll be able to manage your staff's availability and schedules, report on team booking performance, set up commissions, and connect payroll or checking accounts for a seamless payout.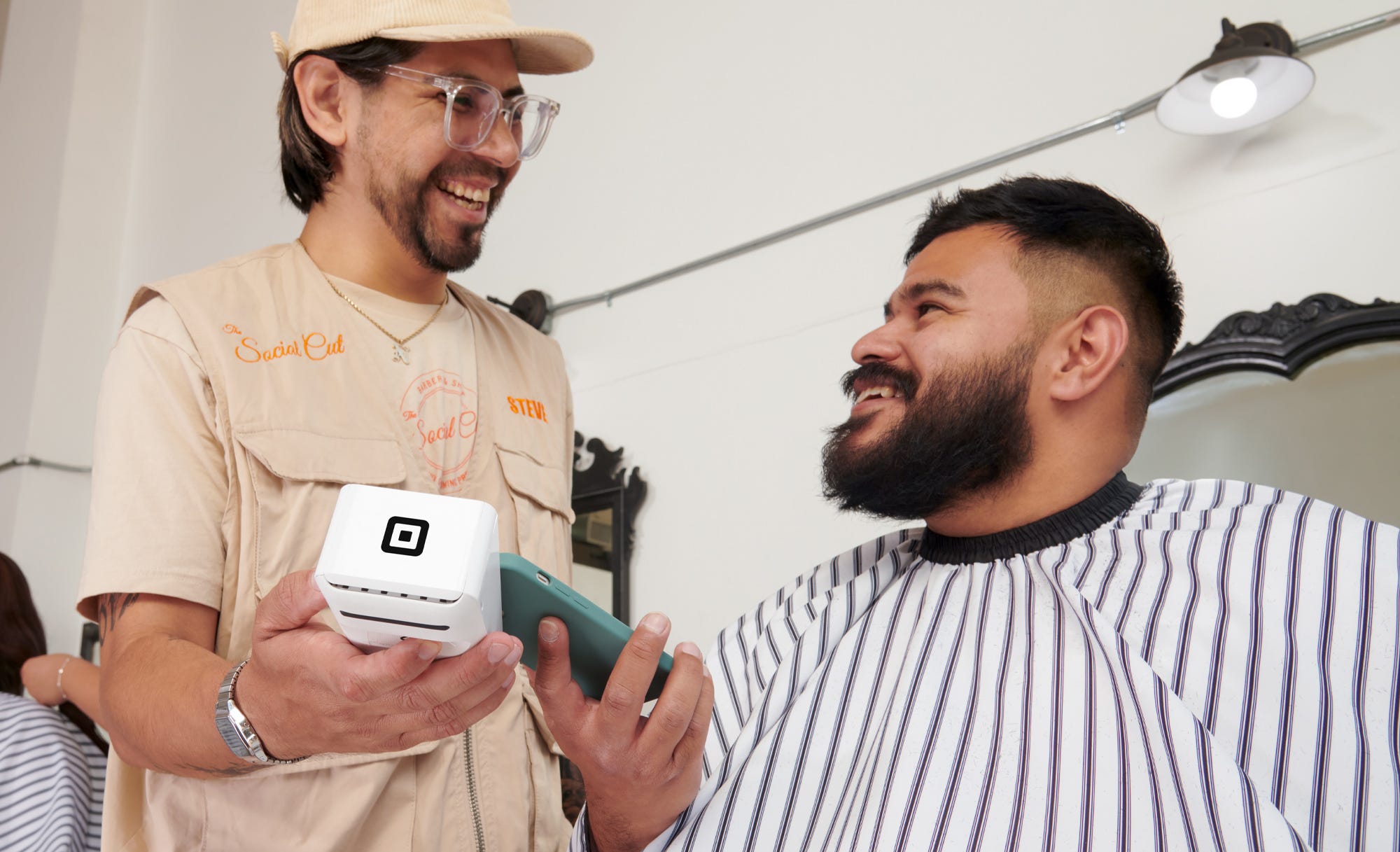 Empower You & Your Team

Square Appointments will help you manage your schedule, take payments, and empower your team. The all-in-one point-of-sale solution will allow you to keep a close eye on report, item and service sales, clients, and end-to-end operations.
Payments Anywhere
With Square Appointments, you can accept payments flexibly at your chair, front desk, with Cash App or Afterpay, and with Square hardware.
No-shows? No Problem.
Protect your time and ensure stylists get paid by creating a cancellation policy with no-show fees or require prepayments.
Looking Professional
Keep your salon, spa, or barbershop looking professional with Square's point-of-sale hardware options for your reception desk.
There's No Time Like the Present

Ready to streamline your beauty business, book more clients, and easily accept payments online or in-person? Sign up for Square Appointments today.