Visit Us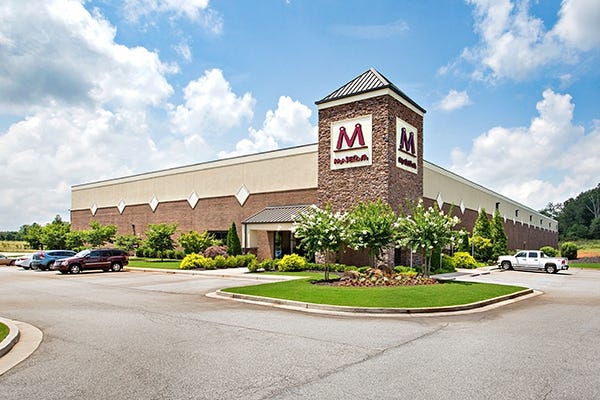 Our modern facility was expanded to over 200,000 Sq. Ft. in 2022 and features an almost 25,000 Sq. Ft. showroom.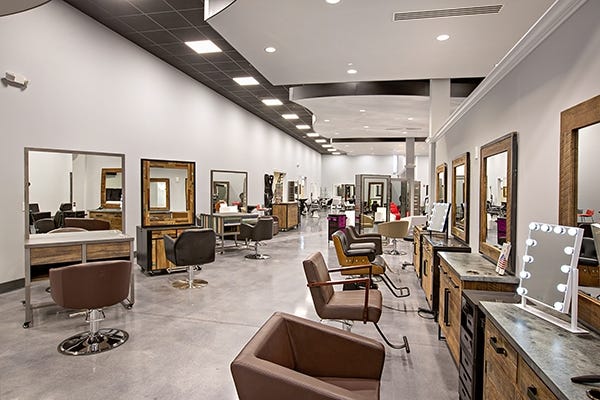 Find the color combinations that work for your space before you make a purchase as well as try all our shampoo systems in person.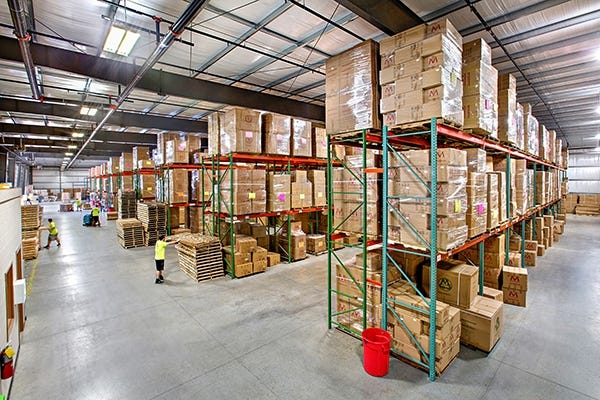 With our almost 200,000 Sq. Ft. warehouse, we carry the largest in-stock salon equipment inventory in the world. Most items are available for same-day pick-up or shipping.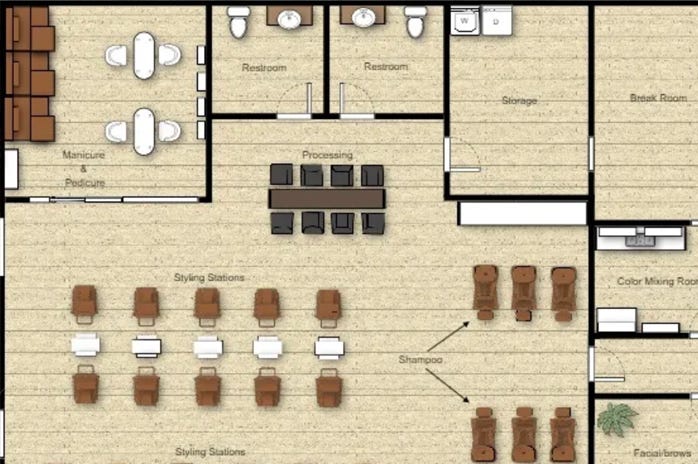 Check out our 2D design tool to help bring your salon, spa, or barbershop dreams to life!
Visit Our Showroom Today! Appointment Recommended.
With the largest beauty equipment showroom in North America located just an hour outside of Atlanta in Monroe, Georgia, you'll be impressed by our expansive display of products with options to fit any interior design style. Come see our equipment firsthand so you can experience the quality, functionality, and comfort our furniture provides while also receiving first class service from our customer success team. We look forward to seeing you soon!
Although not required, calling ahead to booking an appointment with one of our sales representatives is highly recommended. Your appointment will ensure you have a dedicated salesperson available to answer any questions you may have. Please call 888-332-0123 to set up your appointment. Our hours are Monday-Thursday from 9am-6pm ET and Friday from 9am-5pm ET.
Showroom Hours: 9am – 6pm ET Monday – Thursday and 9am-5pm ET on Friday (click here to check holiday hours)
Prefer a virtual tour instead?
If you're unable to make it in person but still want a personal tour of the showroom and products, give us a call to set up a virtual tour. We can be reached at 888-332-0123, Monday through Thursday from 9am-6pm ET and Friday from 9am-5pm ET.
Fly-In Program
Too far away to drive over for a quick visit? Take advantage of the Minerva Beauty Fly-In program! We'll reimburse your travel expenses up to $500 so you can get the hands-on experience you've been looking for. Review the requirements below to see if your visit will qualify:
Use the checklist below to determine if you meet the requirements:

Minimum purchase of $10,000.00 USD of Minerva Beauty brand salon furniture and/or equipment ($15,000 minimum for overnight accommodations, limited to one room, one night only).

Maximum reimbursement amount of $500.00 USD for flight and other transportation expenses applies to the customer's account upon purchase.*

Schedule your visit.

After discussing travel arrangements, please let your sales representative know what time you are planning on arriving at the showroom. Sales representatives can be reached at 888-332-0123 Monday – Thursday from 9am-6pm EST and Friday from 9am-5pm EST.

Drive time from the Atlanta Airport is about 1 hour, so be sure to give yourself enough time to make your return flight.

Remember, our showroom hours are Monday – Thursday from 9am-6pm EST and Friday from 9am-5pm EST. Showroom visits may take 1-2 hours depending on the complexity of your needs. Please plan accordingly.

Enjoy your visit!

We'll give you a tour of the Minerva Beauty facilities as well as help you choose the best equipment for your space.
*If customer's order is cancelled, all reimbursements will be void and will not apply to any refunds. May not be combined with any other discounts or offers.
Need more information?
Please give us a call at 1-888-332-0123 for additional information and scheduling options. We look forward to seeing you!