Back to Blog
2023 Salon Interior Design Trends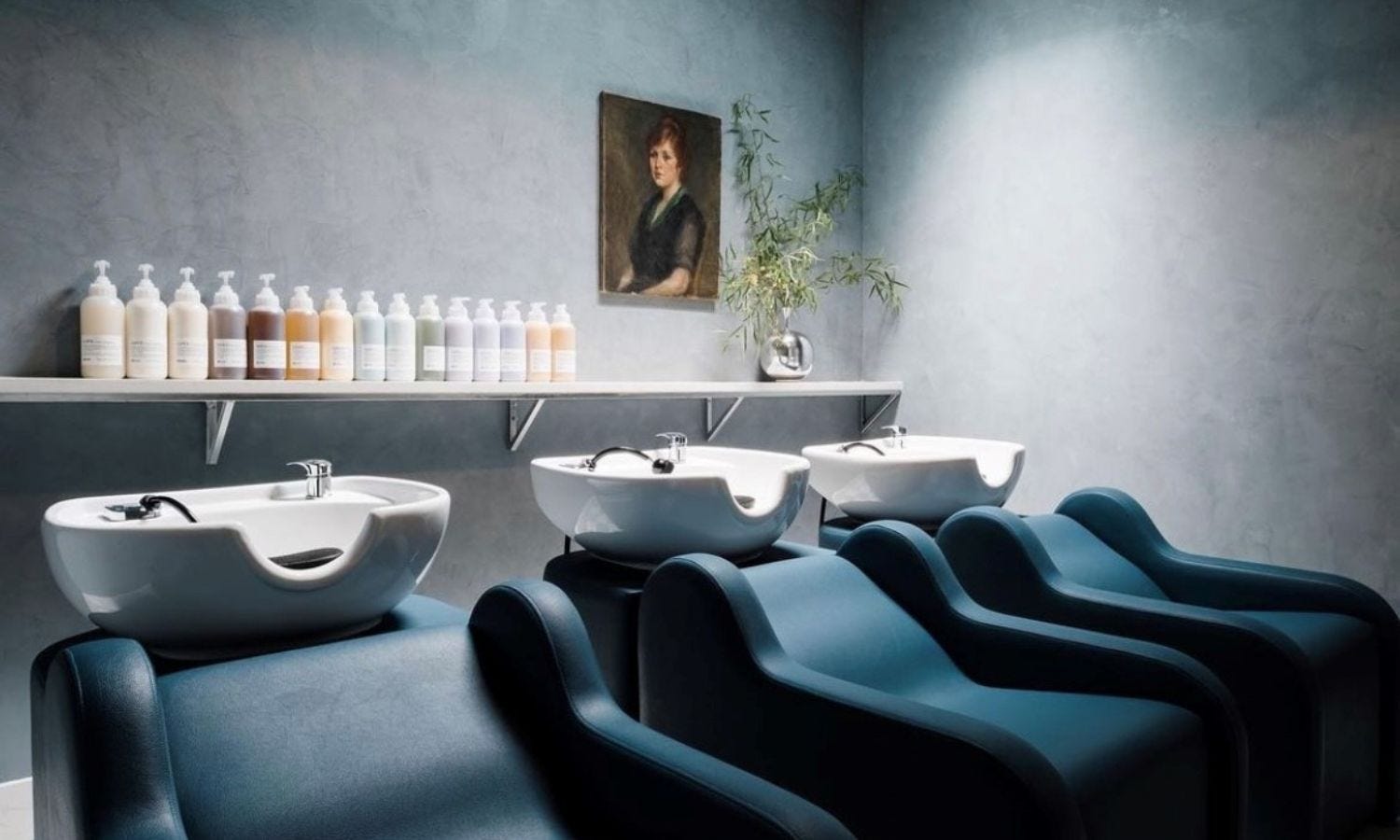 As we look forward to 2023 and all the promise that it brings, reflection on the past year can establish the turning point for what styles and must-have elements will be trending in the world of salon and spa interior design. In terms of events, 2022 has been a year marked with inflation and money concerns. It also has been an inclusive minded year open to more types of personalities and cultural influences. In terms of style and attitude, "The bohemian" made its mark on society, influencing everything from philosophy to fashion and interior design. There is real movement in living and loving the planet. Consignment shopping, antiquing, embracing natural materials are behaviors that are and will continue to be celebrated in 2023. Mixing organic patterns with ethnic motifs and textures lays out a style board that honors the boho while moving us into the future. How does all this translate into interior spaces? Continue reading to see what's on the horizon for 2023 interior design trends, and gain inspiration on the must-have styles to implement in your salon or spa!
Small Moments
Small areas with dramatic touches are making a big splash on the 2023 scene of interior design trends. Creating captivating nooks or tiny areas that evoke a moment of magic and delight not only serve as a stylish background for zoom meetings but are also picture-worthy spaces clients want to instantly capture and upload to social media, effortlessly promoting and marketing your salon or spa business. This serves the tighter budgets we are all experiencing from the economic downturns while still pushing joy out to the greater world. For many years, ethereal light whites and brights have been center stage in the world of interior design trends. To create these insta-ready small moments in a space, a gravitation towards the opposite, the dark and sophisticated, can create an attention-grabbing effect that clients can't help but say "wow".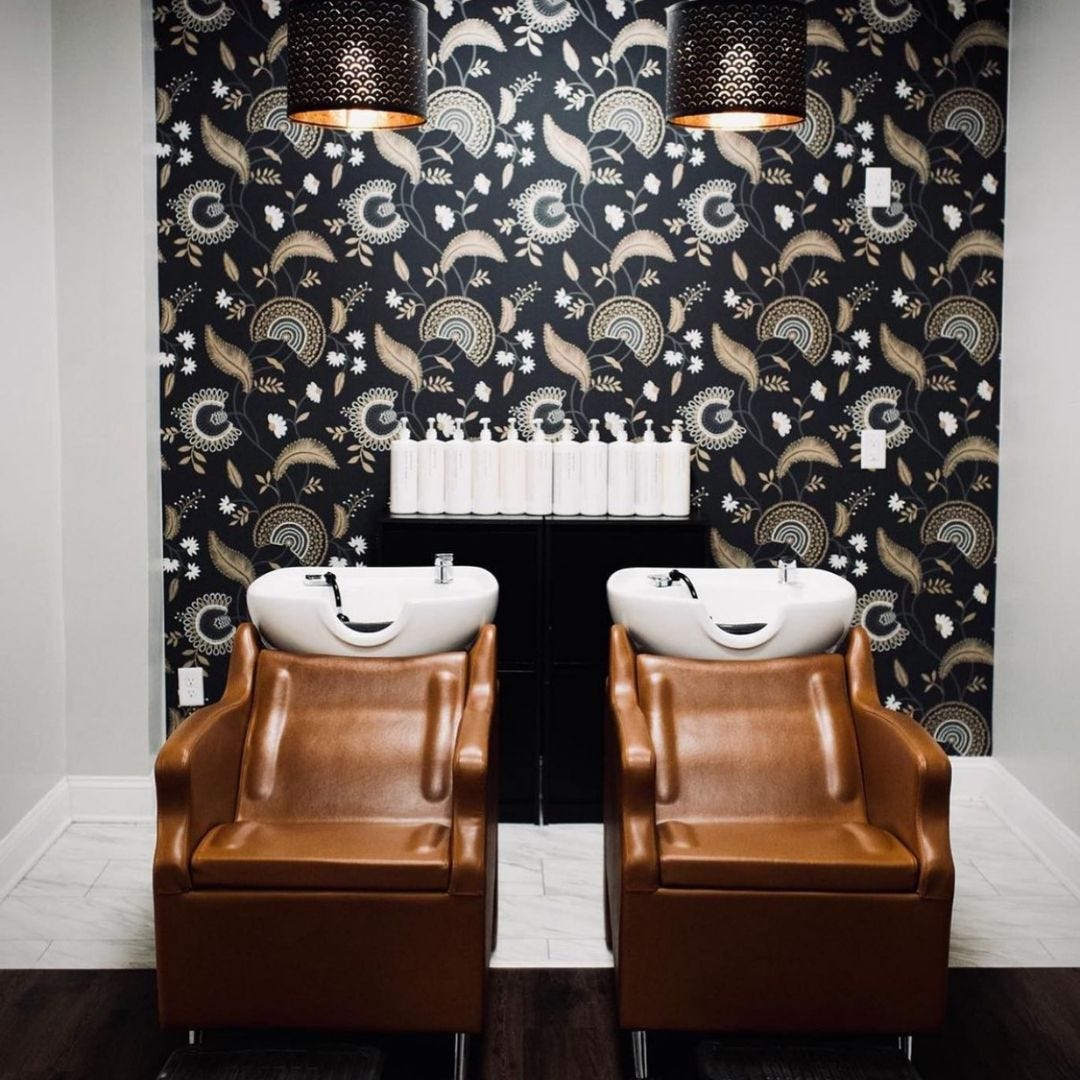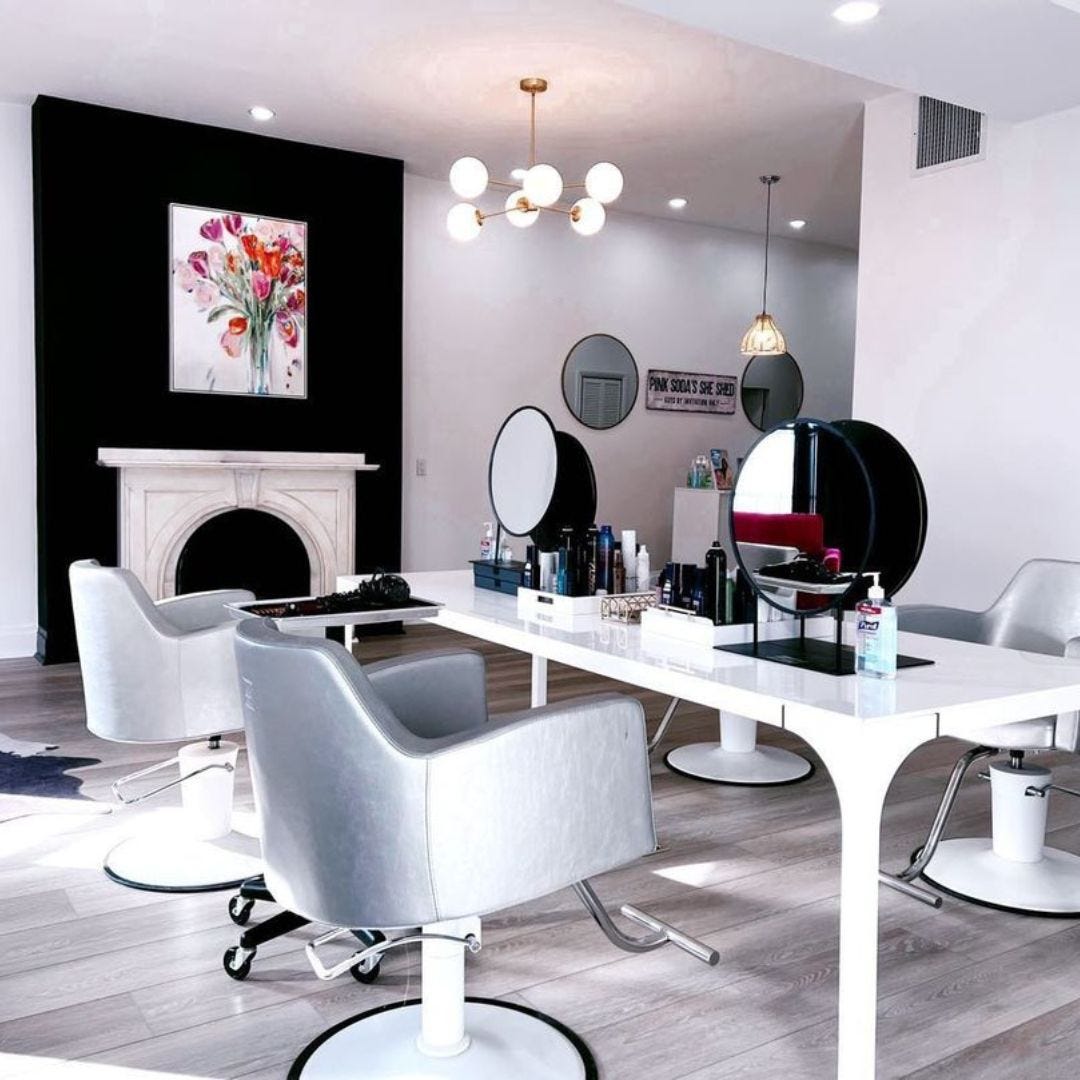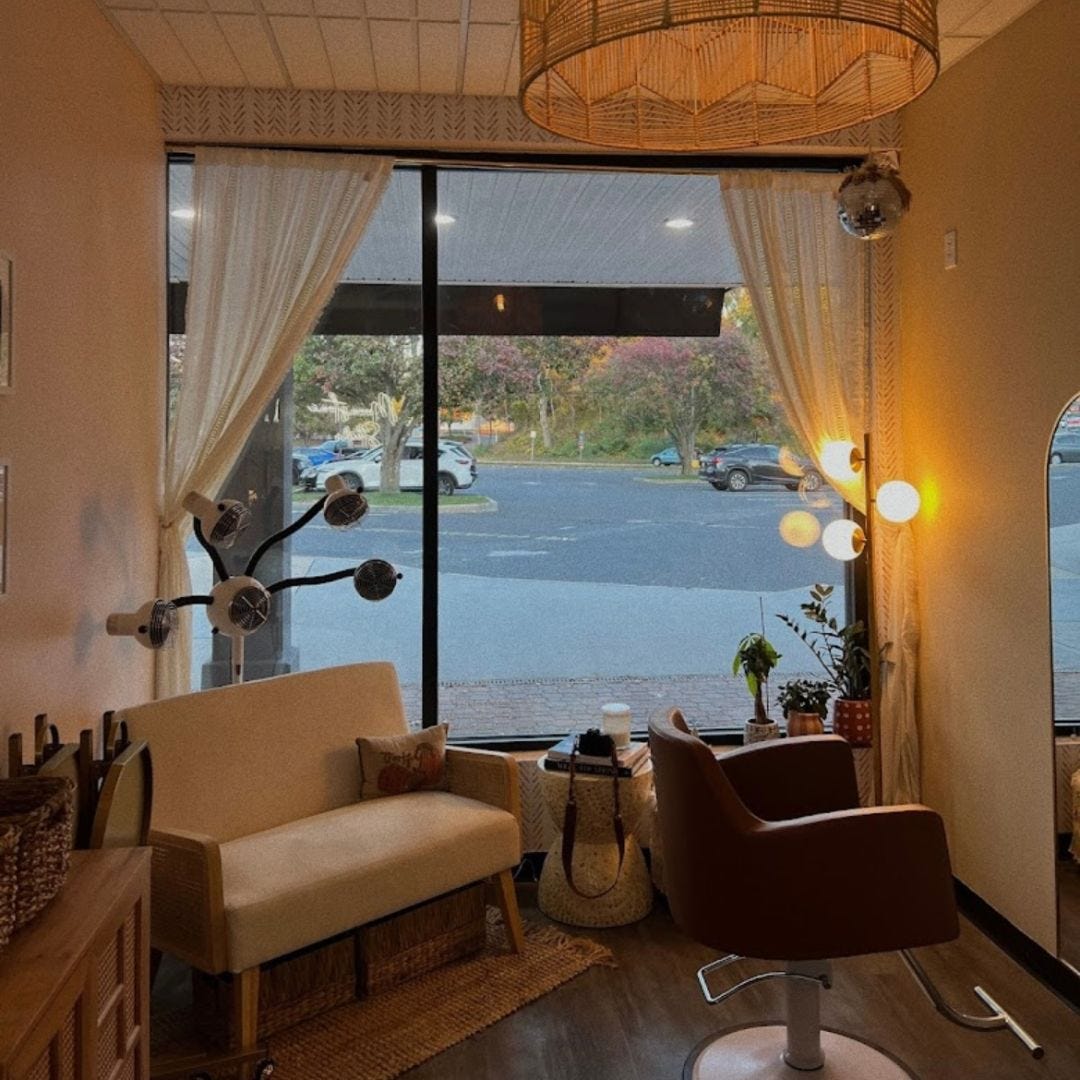 Dynamic Ocean Tones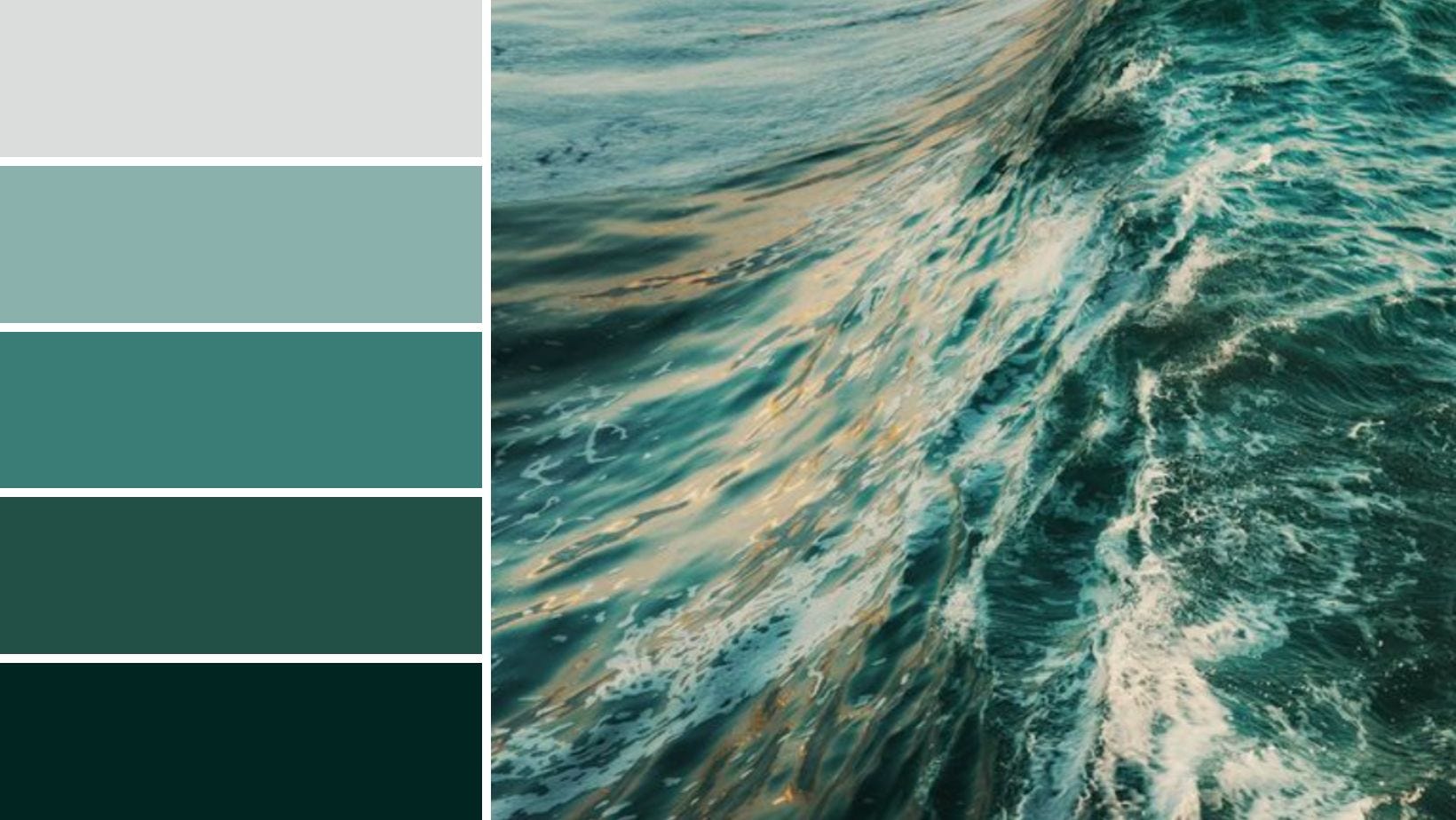 In addition to the dark and stormy color palette, the color of earth interior trend for 2023 is in the blues with movement and gradients. Blue tones that are sophisticated with mixed grays or that create a fresh vibe with greens creating an aqua can really set different moods. One for relaxing, the other for reviving.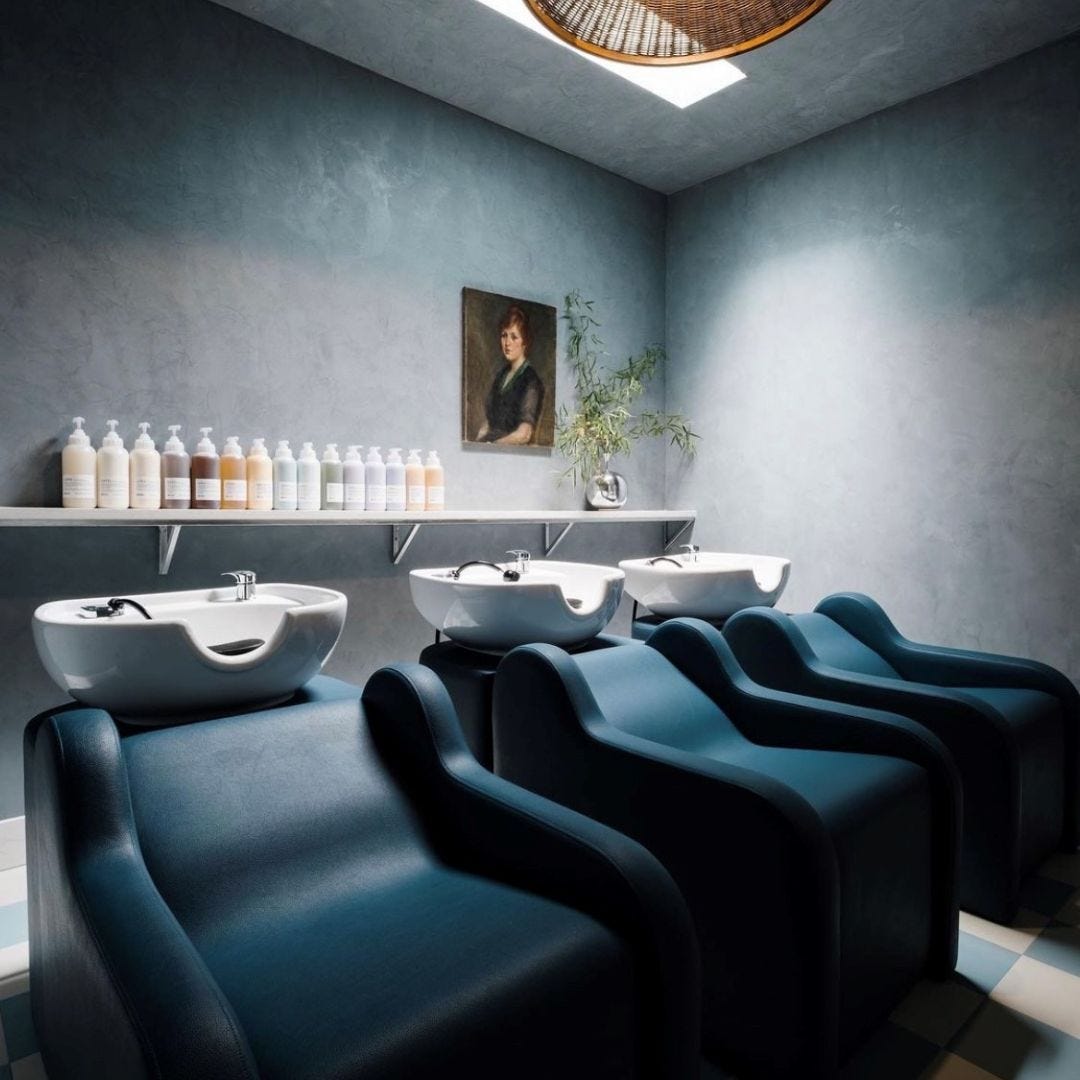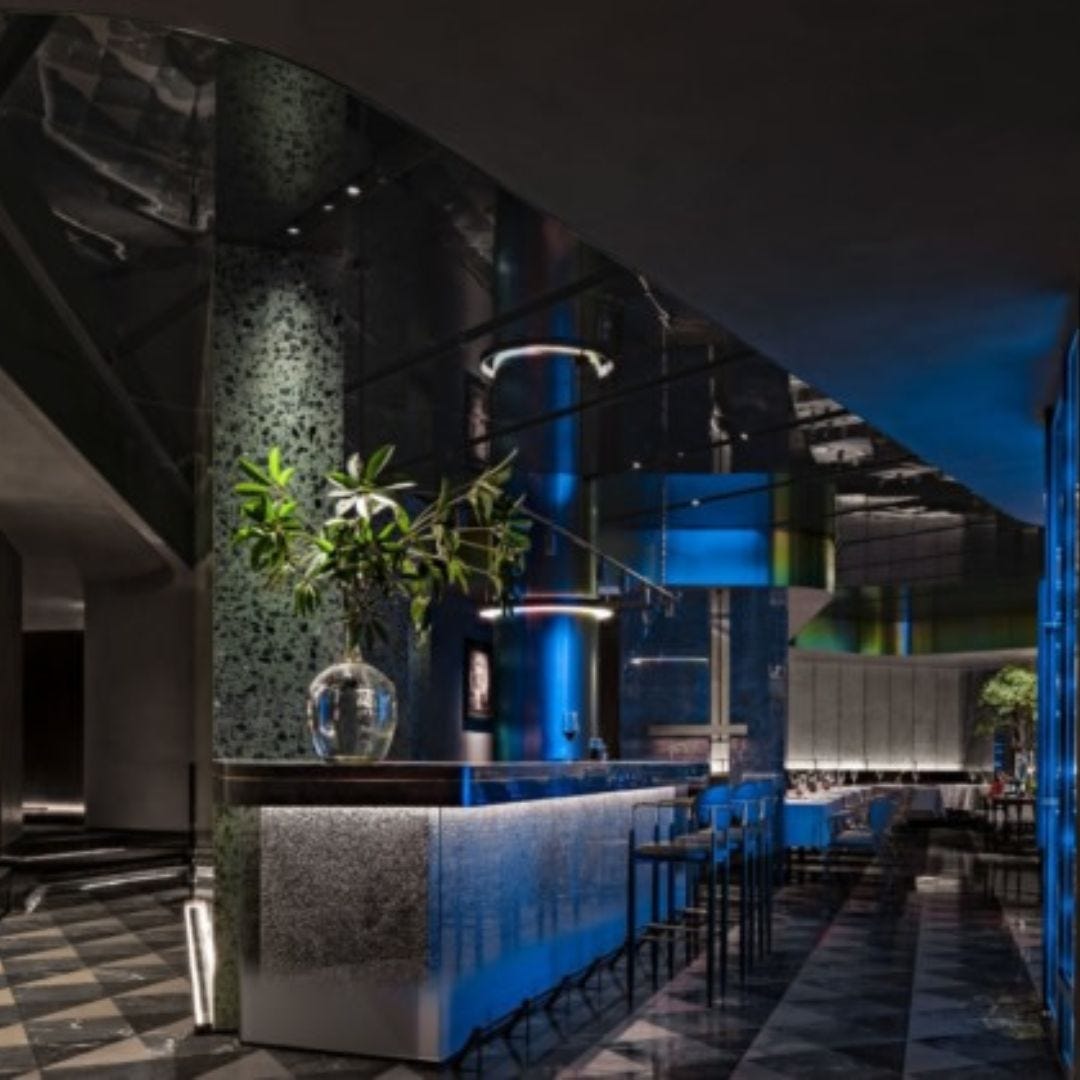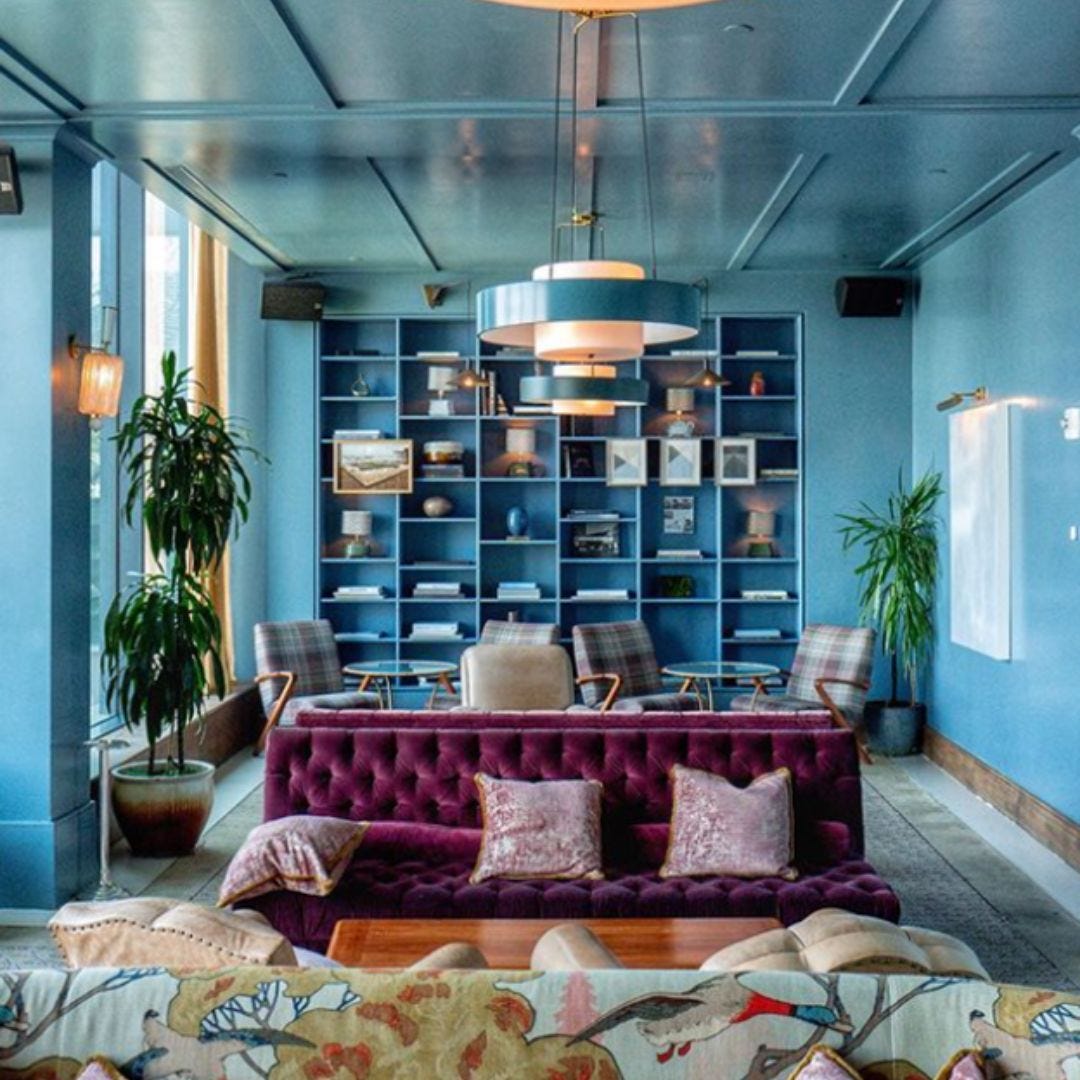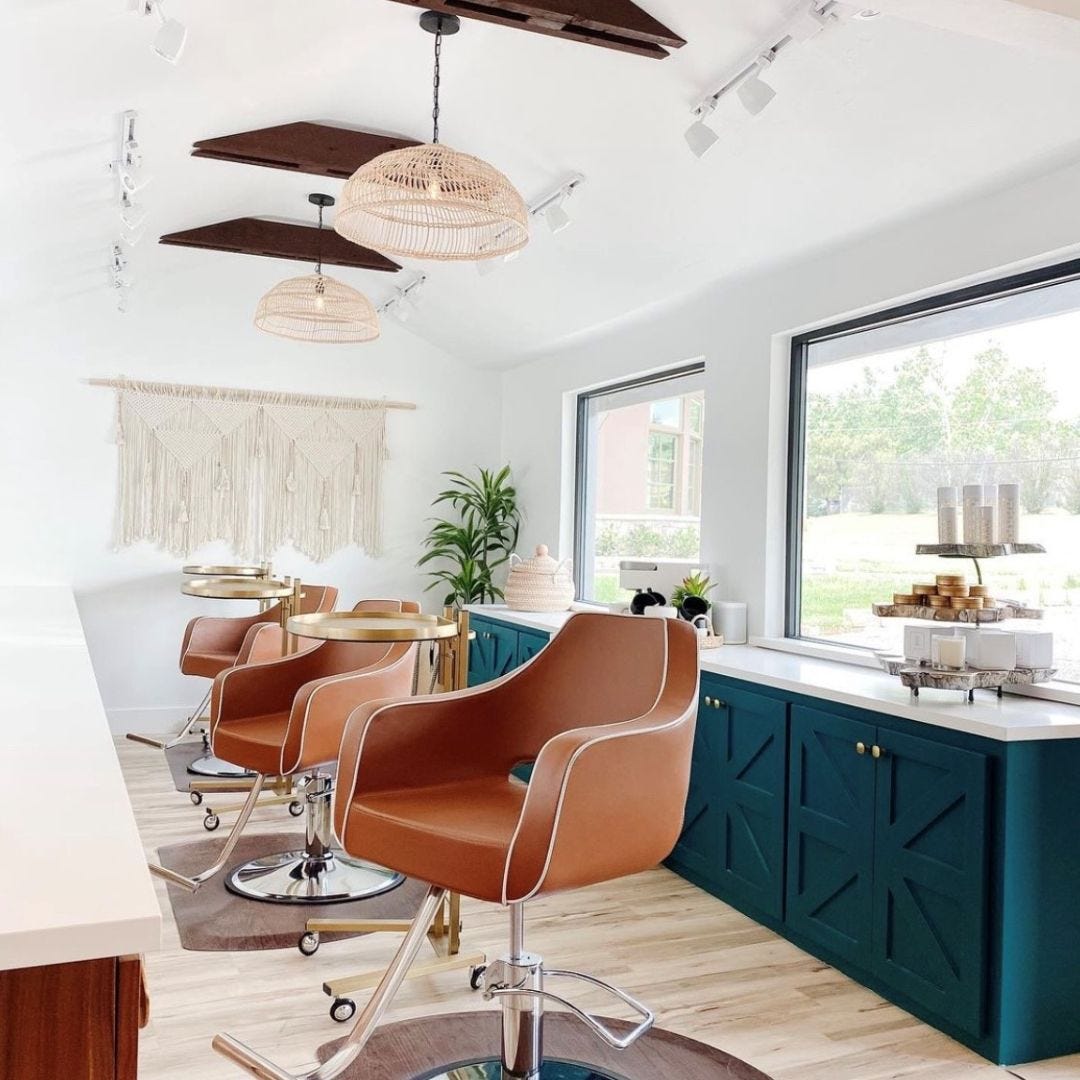 Working with blues is an easy 2023 design trend for salon interiors that both provide space for relaxation and recuperation.
Textured Tile
Practical but beautiful opportunities in the shampoo areas emerge with textured tiles. By nature, tile is durable and super cleanable which is beneficial for every salon or spa environment. With TEXTURE being introduced into your salon interior design, a new layer of interest is created by color moving with the play of light.
It is easy to incorporate tile in a feature wall or branding moment. For instance, take a look at the beautiful pink tile laid out whimsically, dressing up the plain white wall in the shampoo area below.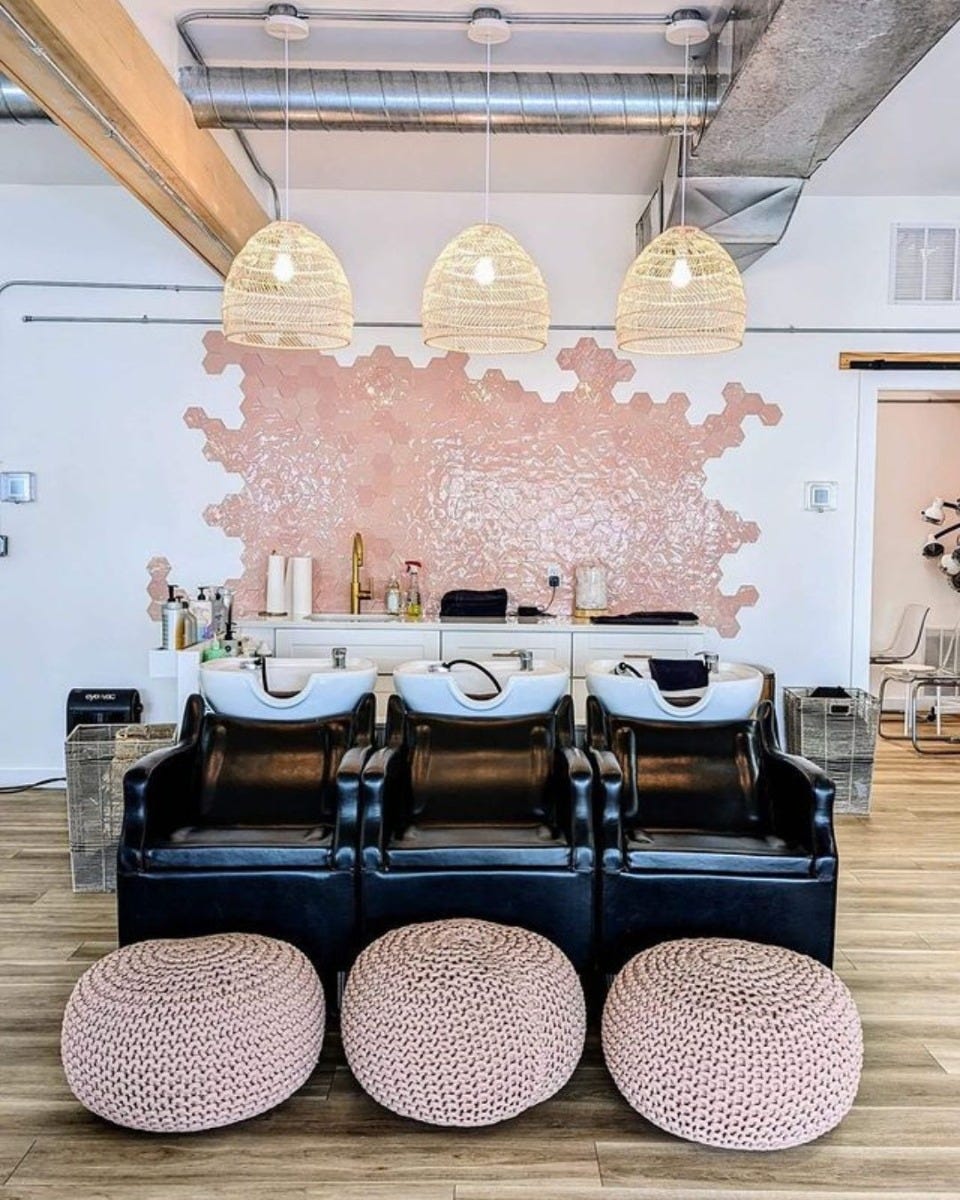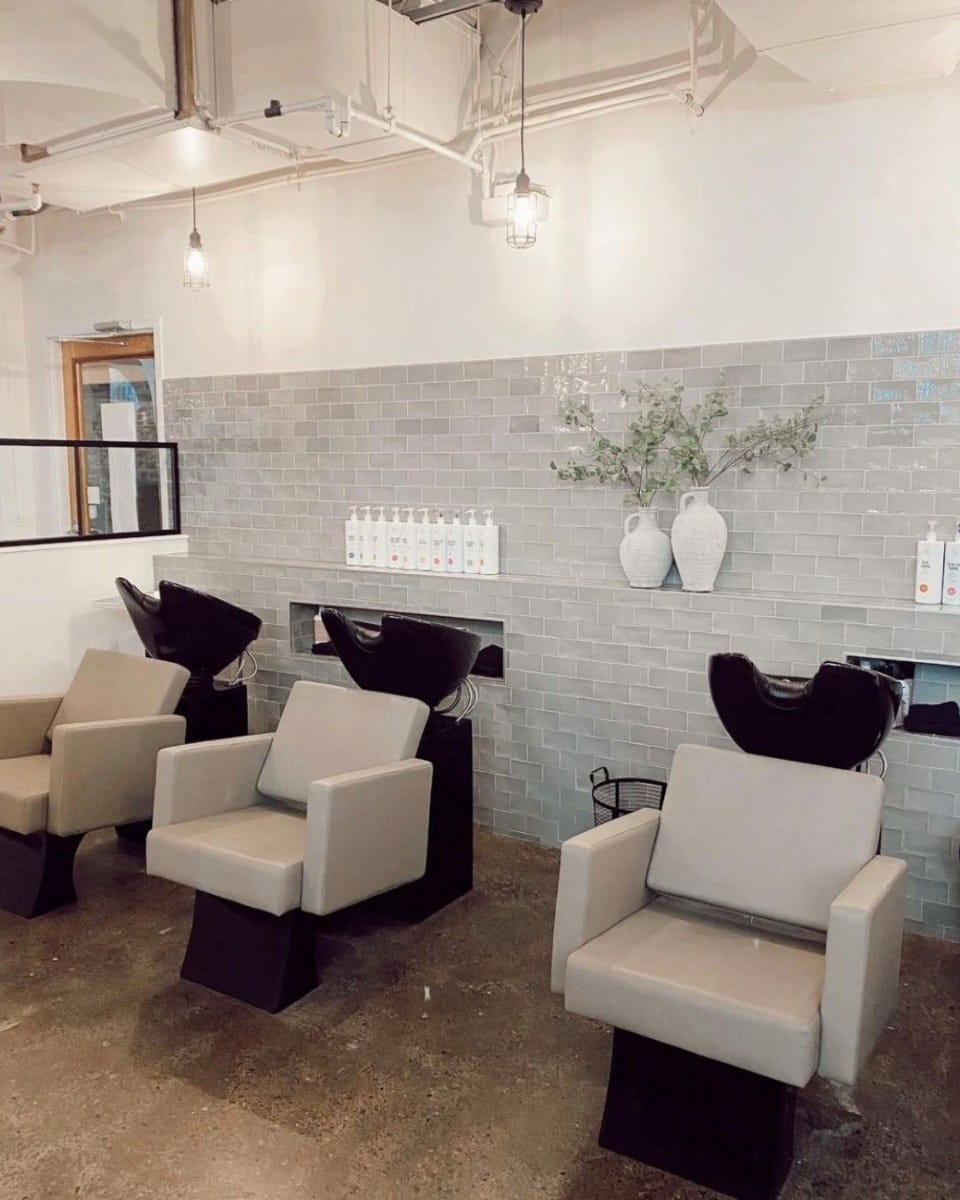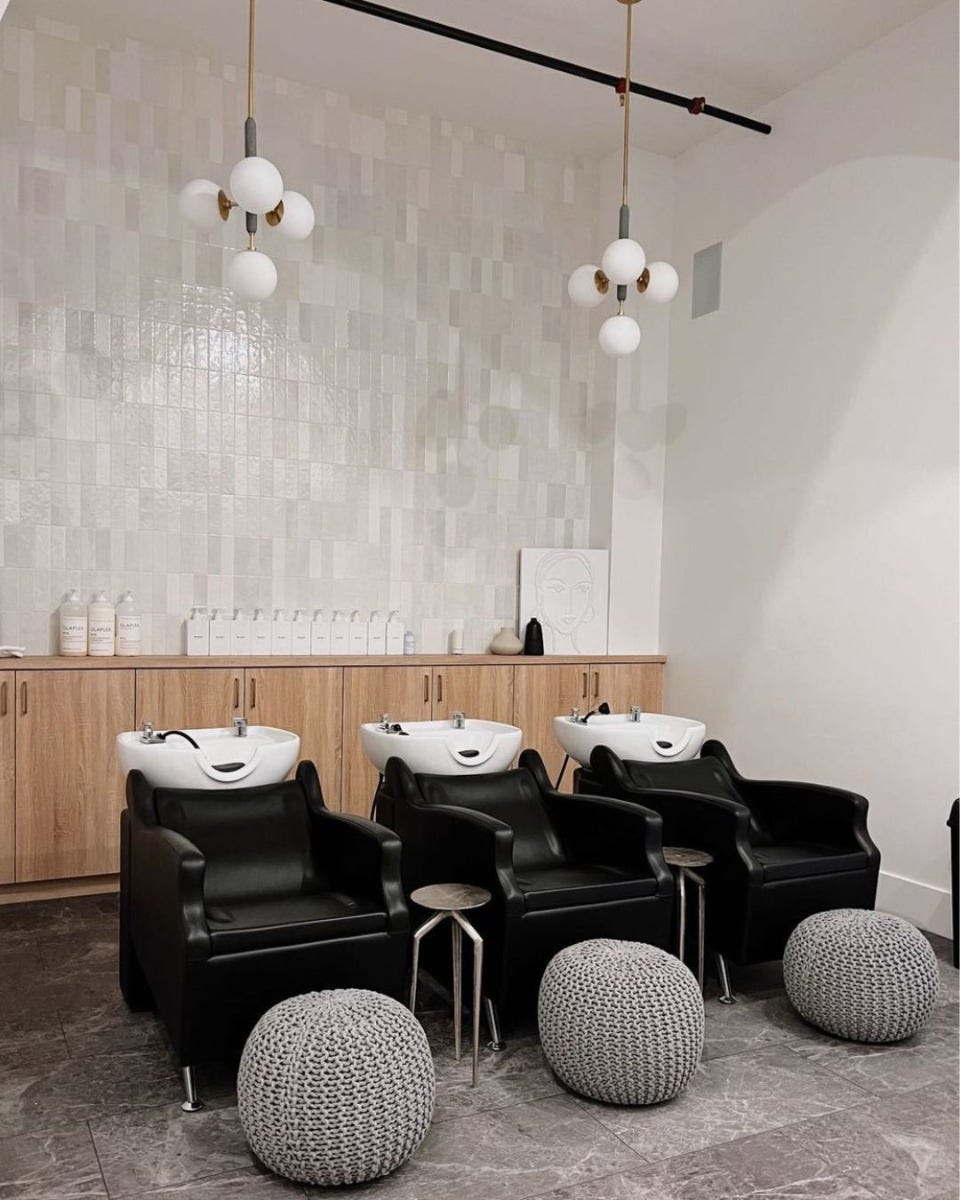 Arches
This past year has seen the ease that is brought on through curves and organic forms in a space. Naturally, this is finding a classic and orderly way to grace salon interiors with arches, one of the upcoming design trends to look forward to in 2023. It can be used in openings between rooms throughout the salon, as displays that showcase retail products, or painted on the wall to frame a shampoo system, color processing area, or a stylist's workstation.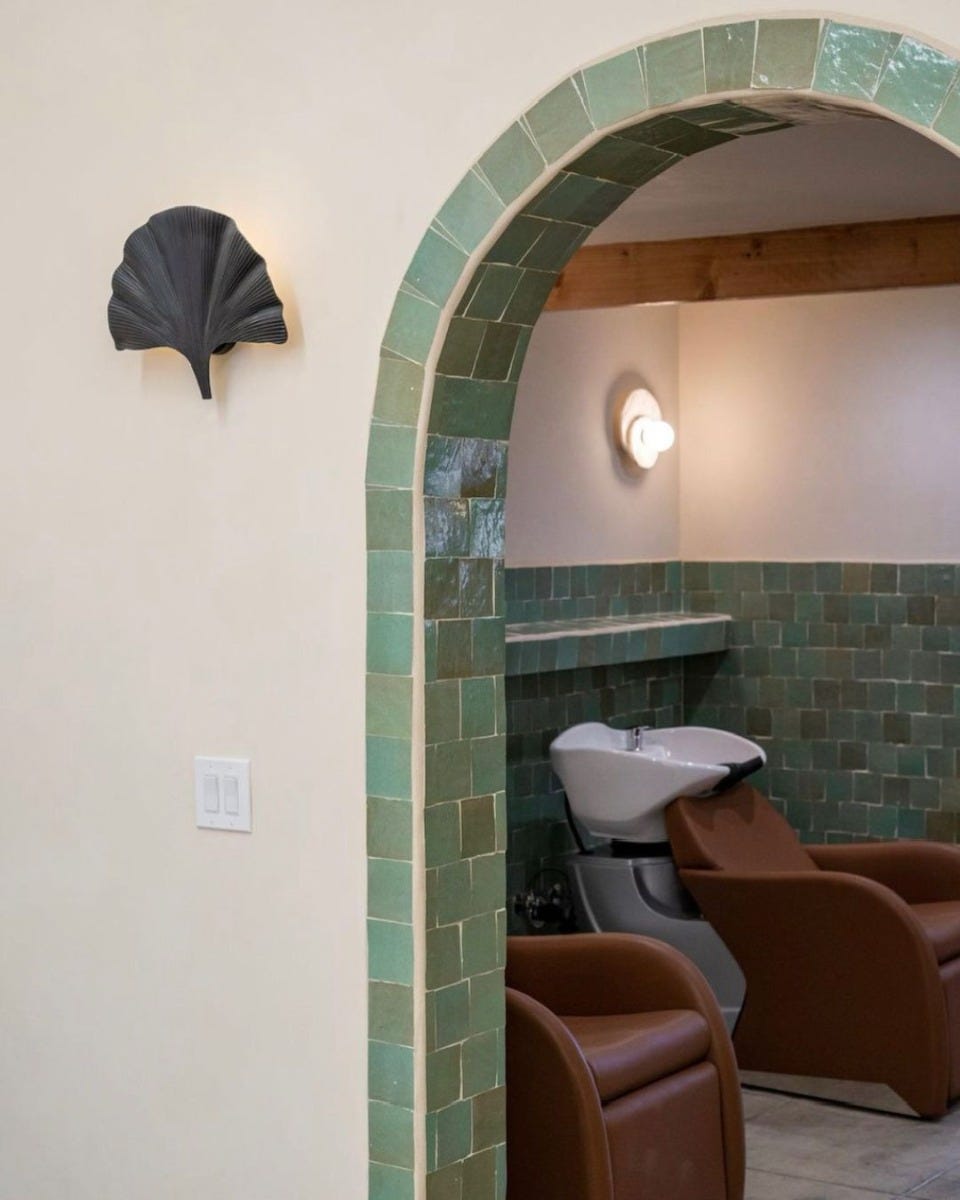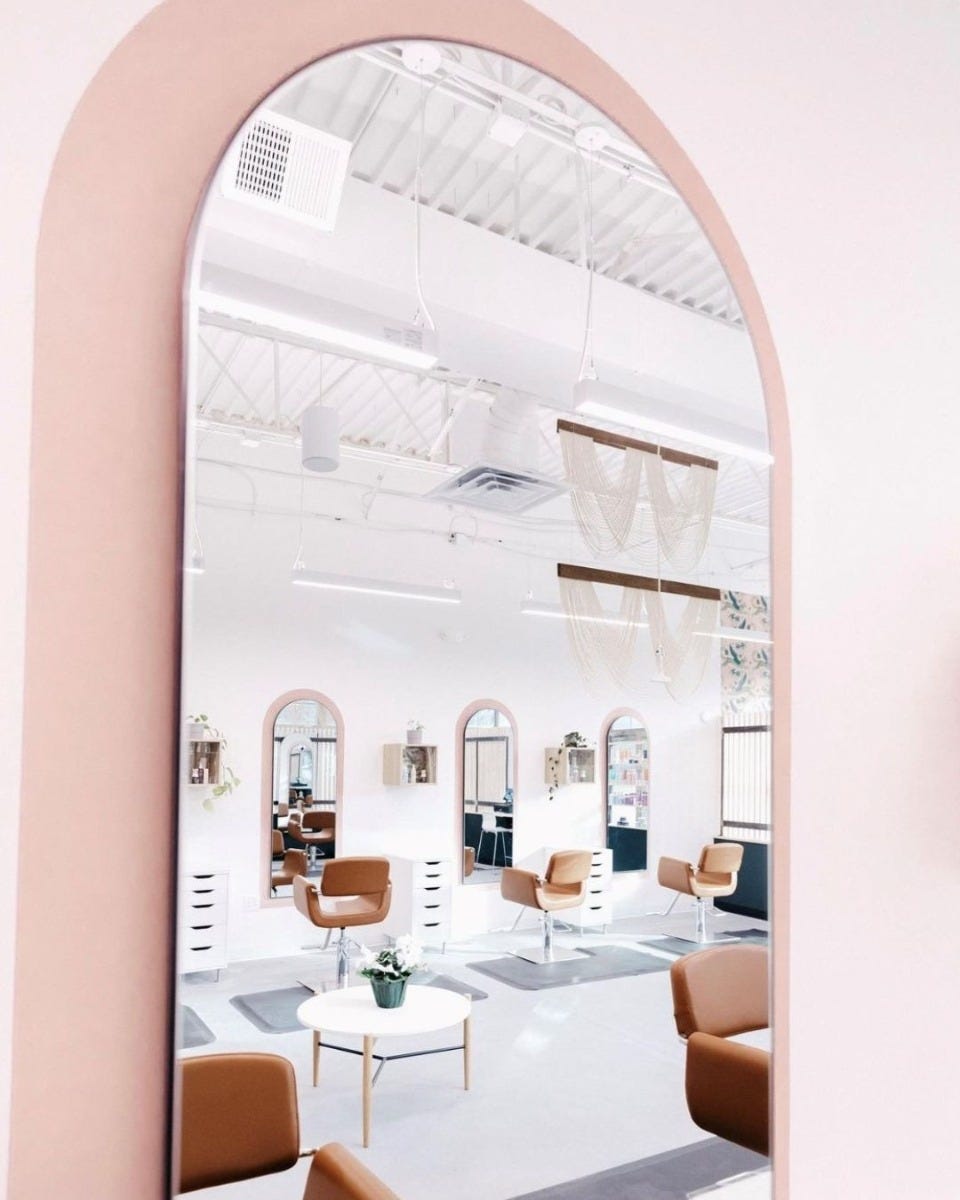 Rattan
With the pulse on the Earth, placing elements of our planet directly in interiors increases our innate comforts. Rattan is showing up in furnishings, fixtures, and architectural treatments as well as a top interior trend to implement into your salon or spa in 2023. It warms up a space and beckons to our creature comforts.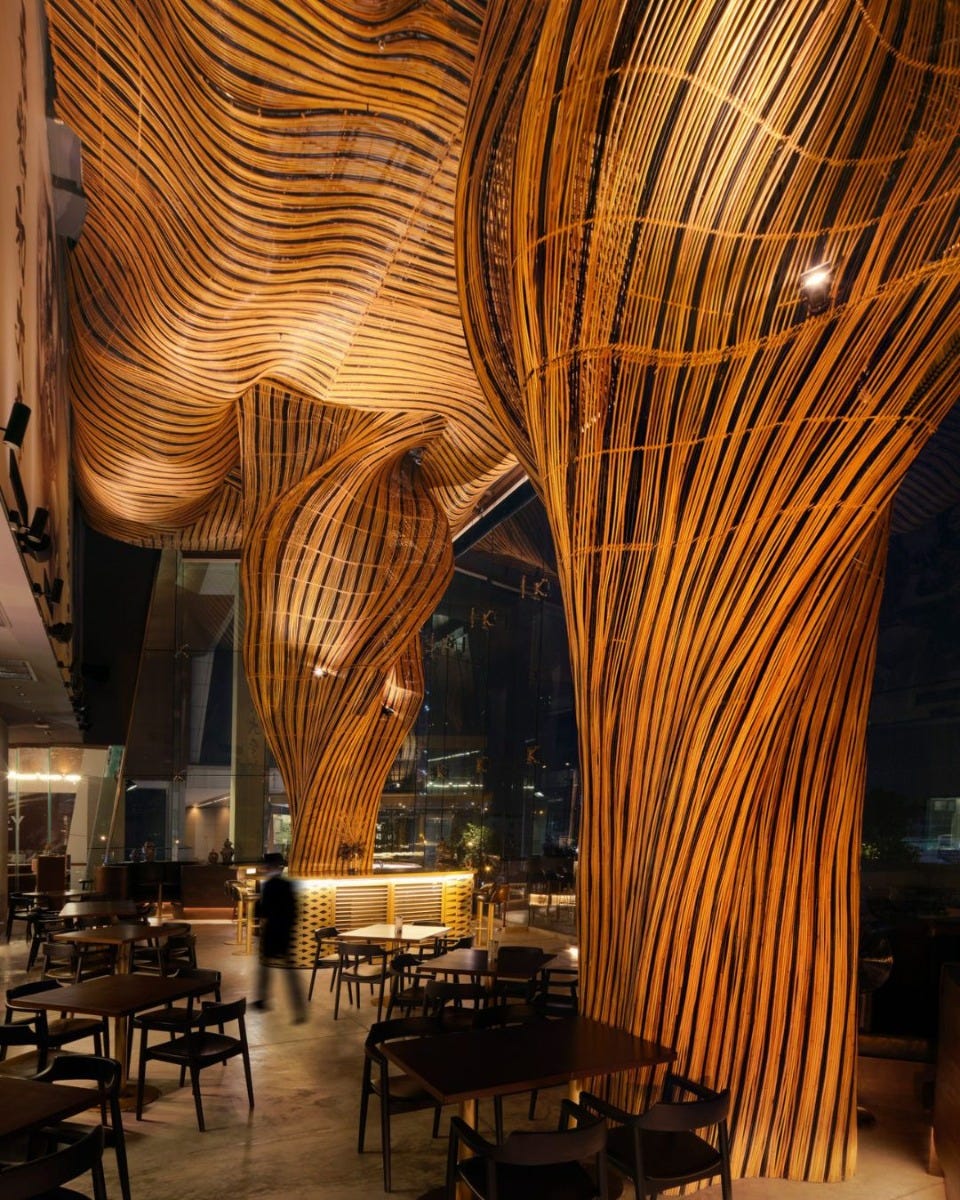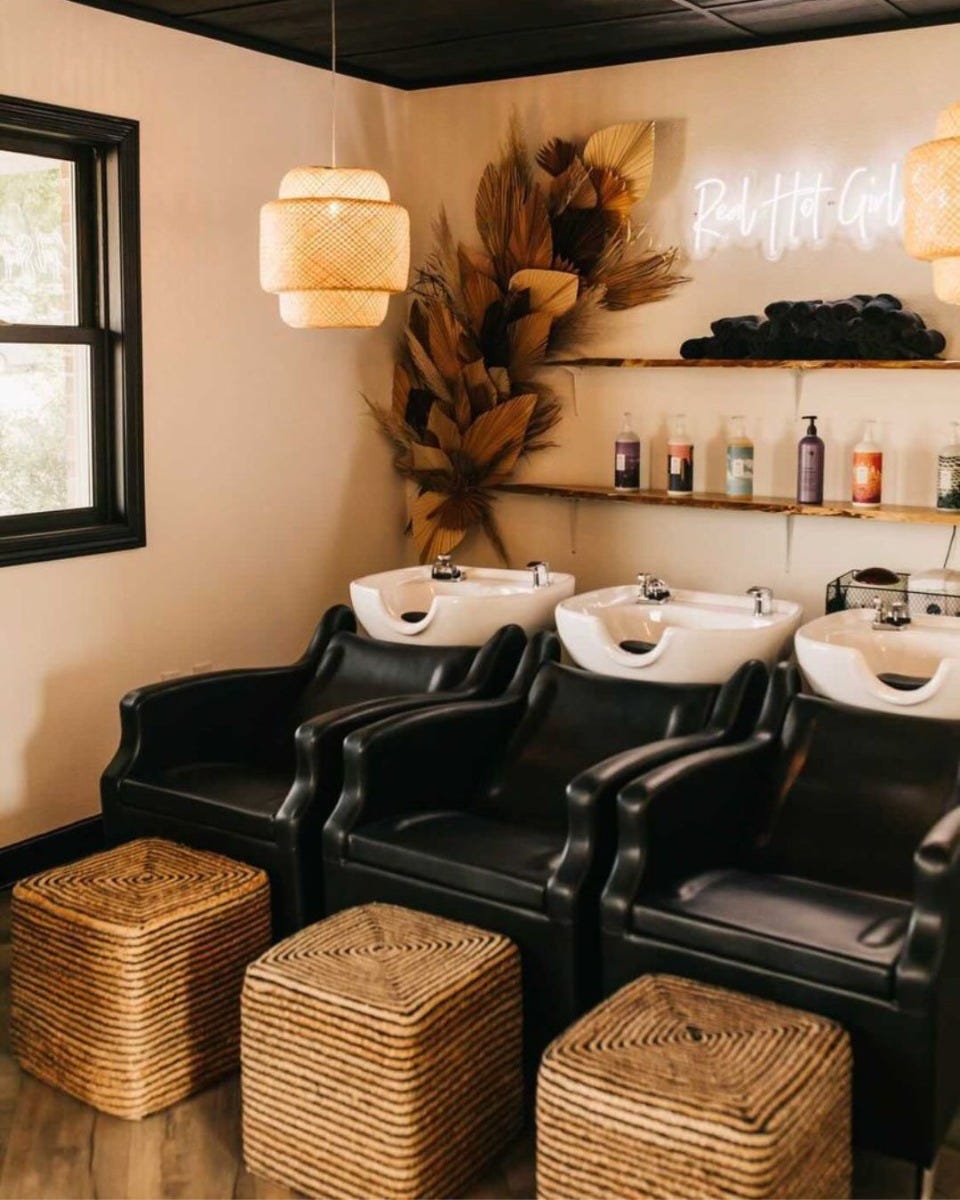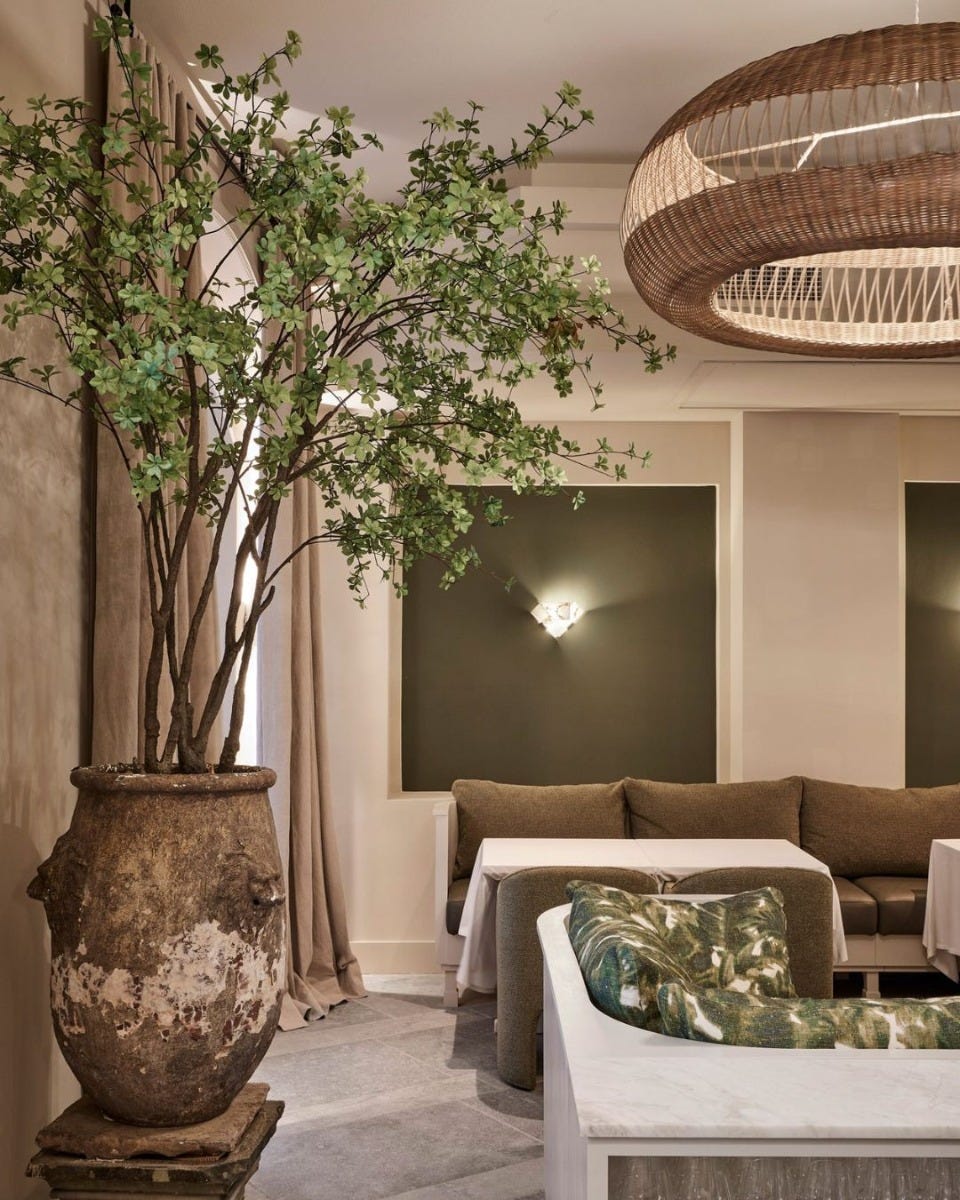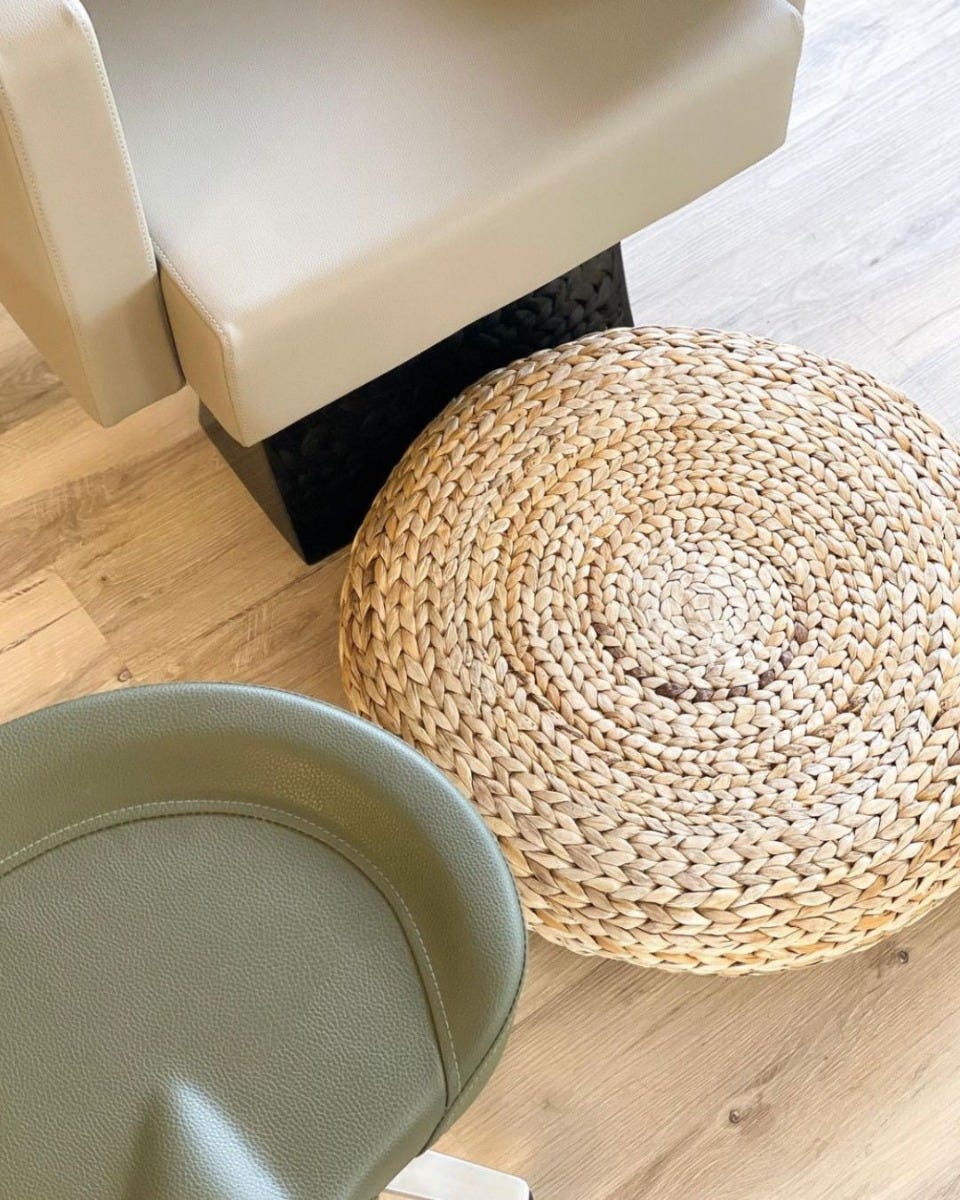 All these 2023 interior design trends are really a product of what is going on today. To get more out of spaces, creating special spots makes memorable zones in your salon or spa environment. Playing with blues and dark tones turns up the lux and drama while adding dynamic dimension. Adding more complexity and non-static elements like textured glossy tile can add a layer of interest. Arches gracefully embrace rounded forms and go back to an old-world order. Warming up interiors with Rattan softens any durable and hard surface zones. Both Arches and Rattan play into the popular Boho attitude and style which continues to be chic and trendy in the upcoming year.