Back to Blog
How to Build Clientele at Your Salon, Spa or Barbershop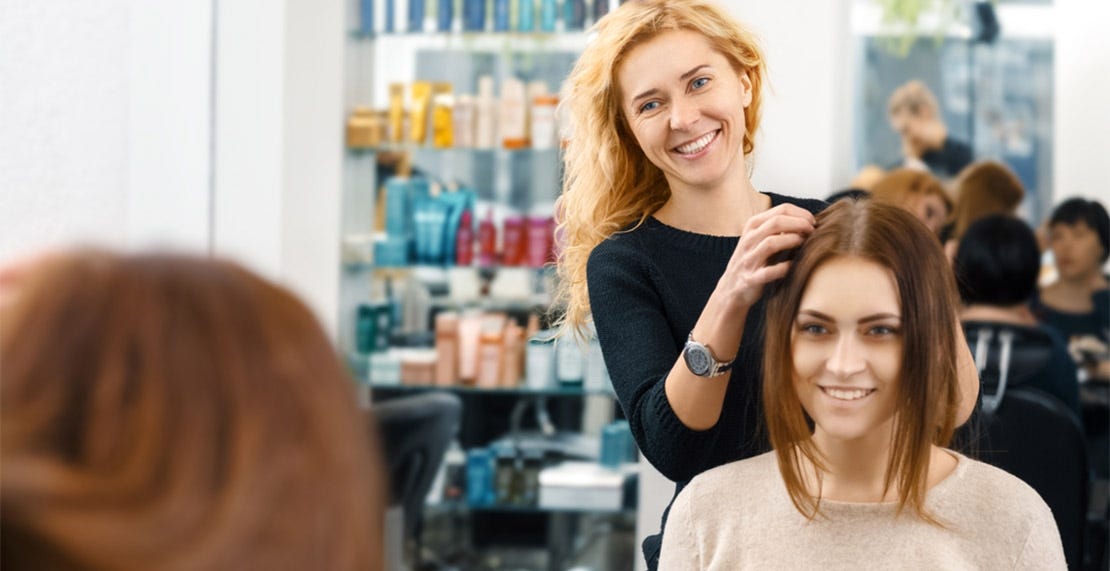 Source: Nestor Rizhniak/Shutterstock.com
As a new salon professional, you've got skills, a license and probably plenty of — forgive the pun — chops. But you're still missing one crucial thing: clients. Building a strong client base is foundational to your business, and yet it's one of the toughest things to obtain and maintain throughout your career. In this guide, we're going over a few tried-and-true methods for building a strong and loyal base of clients. Whether you're shopping for a luxurious new shampoo bowl or looking for advice on how to build your salon from the ground up, Minerva Beauty has your back.
Shop Salon Equipment
Leverage Social Media

— We all know that in this day and age, marketing on social media isn't optional. It's a free or low-cost way to brand your business, but it takes a ton of work. Here are a few quick tips for leveraging social media to build a base.
Make your space "Instagrammable"

with

eye-catching

salon equipment

that photographs well

and adds to your aesthetic.

Check out Minerva Beauty's Instagram

for inspiration on how other salons have made their space Insta-worthy!

Use hashtags and geotags.

Hashtags and geotags tell the social media platform the "what" and "where" of your photo so they can suggest it to others who are browsing, helping you reach a wider audience.

Partner with "micro-influencers."

Work with the social media celebrities in your area to promote your business online and help you gain visibility among new clients. Consider trading services to save costs.

Use stories on Facebook and Instagram.

Know that in order to remain relevant among scrollers, you'll need to consistently post on both your grid and via stories. This will help you create engaging, sharable content.

Use paid ads.

Paid ads on Facebook, Instagram, etc. are hyper-targeted to a certain type of user, which can help you expand your client base.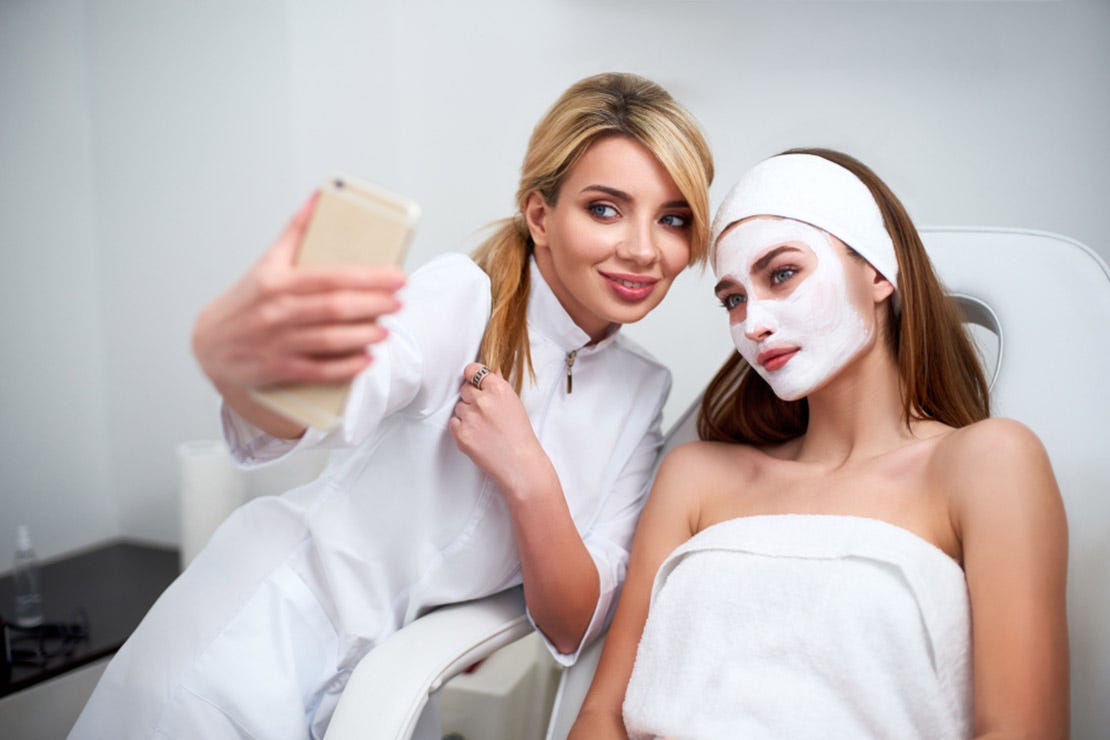 Source: Artie Medvedev/Shutterstock.com
Consider a Referral Program

— A referral program is one of the simplest yet most effective ways to grow your client base because it relies on the most trusted method — word of mouth. There are a number of unique ways to structure your salon referral program, but we recommend keeping it simple by offering a free service or a percent-off coupon for every new guest an existing guest refers. You could also offer an incentive for guests to post about your salon on social media.
Learn a Bit About Local SEO

— Remember: The vast majority of people will turn to Google before anything else to find local businesses. According to the Pew Research Center,

91 percent of people use search engines

to get info, so make sure you know a couple of things about search engine optimization (SEO). This sounds complicated, but it's really not! Here's what you need to know.

Use keywords on your website

, but integrate them naturally. Make sure to use a combination of relevant phrases and foundational keywords and keep the emphasis on locality (using your city or region throughout).
Make sure your Google My Business page is up to date

. This is the first thing people see when they Google your business and it should provide all basic info, including your business's location, hours, services, prices, etc.

Have people leave reviews on Google, Yelp, etc.

and potentially offer an incentive for doing so. When people search for your business, they will see written reviews and photos, so make sure people are saying good things.
Do It Right

— You can have the slickest social media and most solid referral program ever, but if you're not providing a good-quality service, you'll get stuck in a loop of single-visit clients. Properly train your employees and keep them on the cutting-edge with continuing education. You'll also want to make sure you keep your business clean, professional and welcoming at all times.
Shop Salon Shampoo Bowls & Sink Cabinets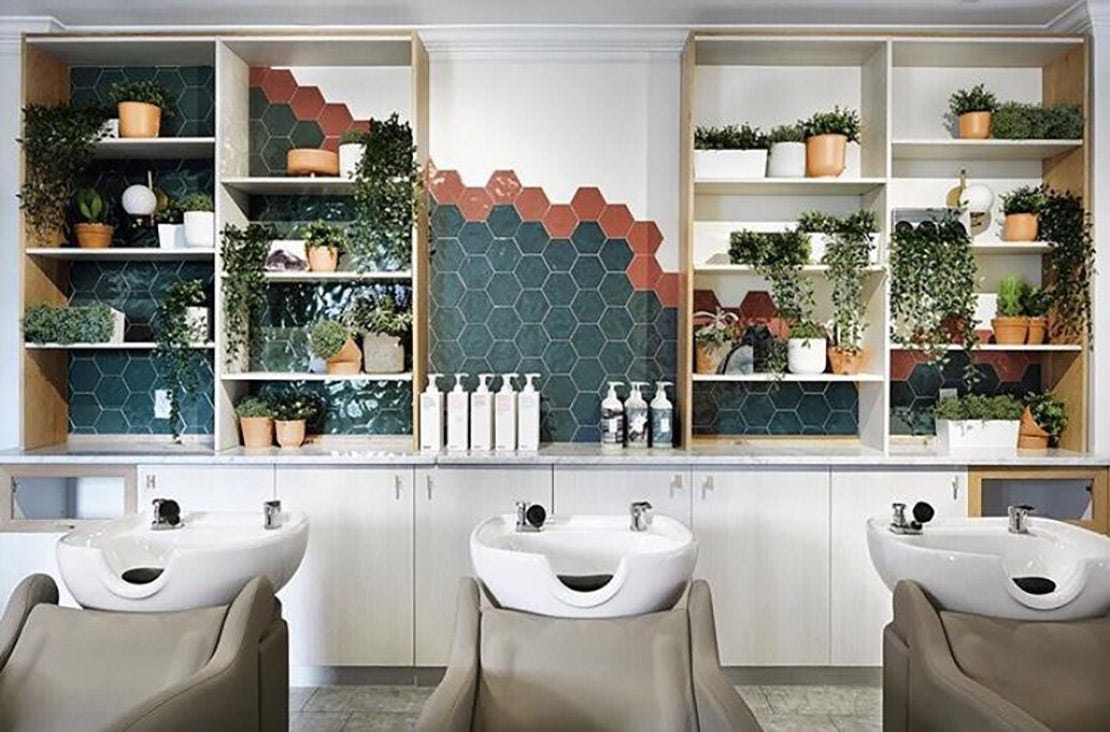 Source: Rov7/Shutterstock.com
Growing your salon, spa or barbershop's client base can be a challenge, but there are so many new options and services out there to help you do it the right way. From stunning salon equipment to advice from seasoned salon owners, Minerva Beauty has everything you need to kickstart your business and keep it thriving. Make us your go-to partner and resource and you're sure to build a business that becomes a pillar of your community.