Back to Blog
Celebrity Colorist Kim Vō Opens Flagship Salon in West Hollywood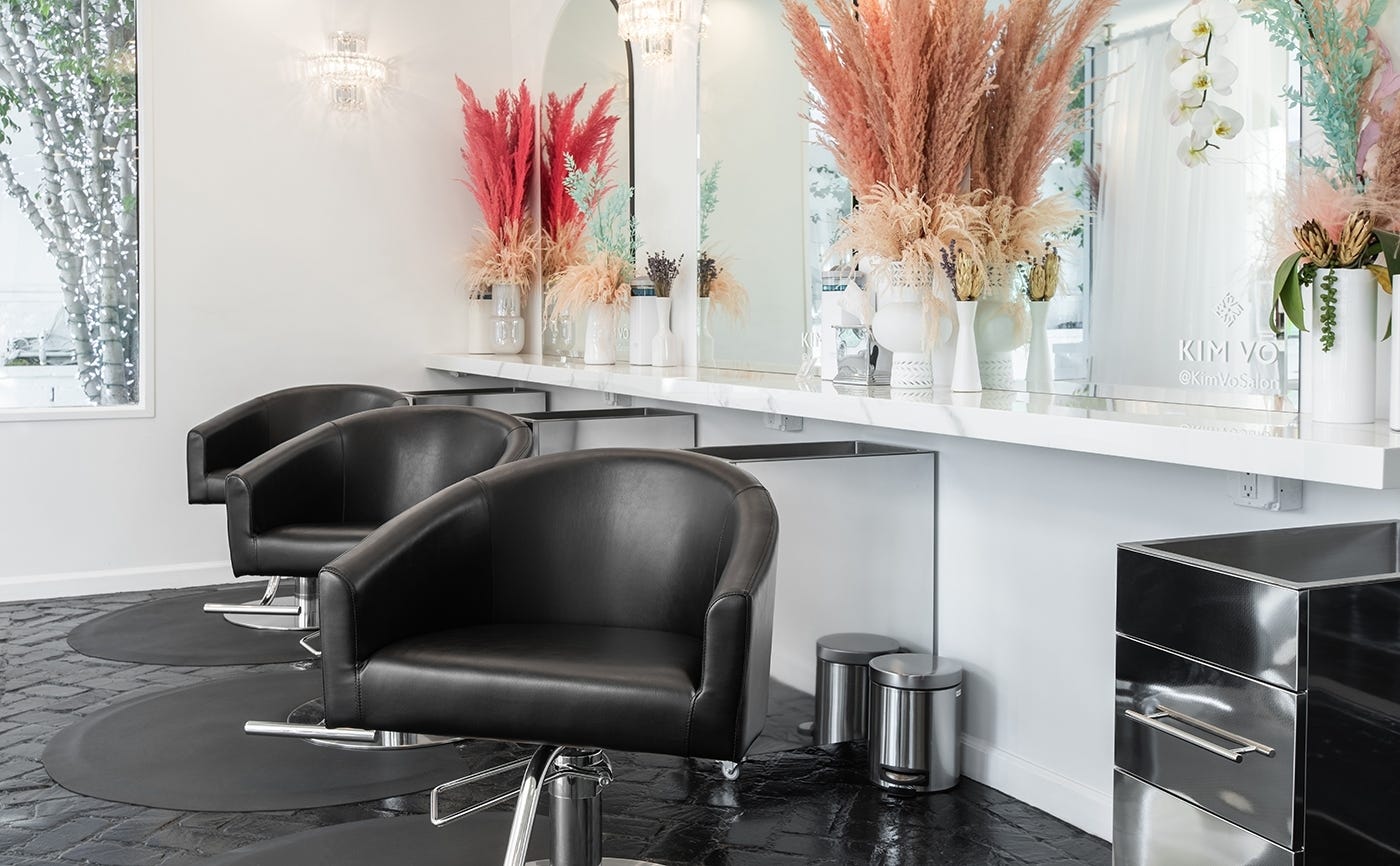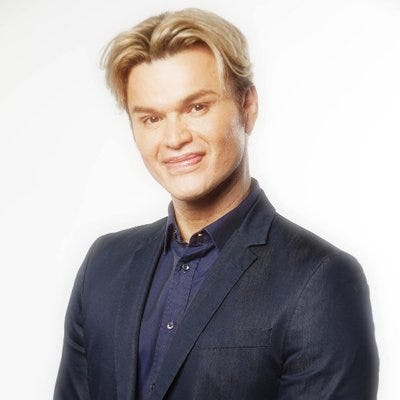 Kim Vō | Kim Vō Salon
A-list celebrity master-colorist, magnetic TV personality, successful salon owner…Kim Vō is a legendary force to be reckoned with in both the beauty and entertainment industry. Rooted in his Vietnamese-French childhood, Kim began his hair and beauty passion journey in New York and further developed his unique and innovative craft in Beverly Hills. Known all over the world as the "best blonder in the business", Kim Vō has gained a loyal longtime client base not only for his amazing talent, but also for his humble, warm, and spirited personality.
"From my incredible staff to my amazing clients, each person is treated like family," explained Kim. "The experience at my salons has always been about approachable luxury, where someone can walk through the doors and feel like they are at their home away from home."
In 2014 Kim Vō crossed paths with celebrity fashion stylist Adeel Khan and discovered the two had a truly undeniable bond and balance. Joining together as partners in business and in life, they both dreamt of adding a standalone flagship salon to the Kim Vō empire. They envisioned a whimsical, retro-chic full-service beauty hub that captivated Kim Vō's approachable luxury experience, while offering celebrity level service, quality, and artistry to their private clients.
"My first salon B2V was a bungalow that I loved," expressed Kim. "With my flagship salon, I wanted to go back to my roots and bring that bungalow feel to West Hollywood." Adeel added, "We wanted a space that could showcase Kim's warmth, charm, and classic sensibility, while melding together our two worlds of fashion and hair."
Finding a peaceful bungalow in the busy city of Los Angeles was quite a challenge, but luckily Kim found the perfect space tucked away on the ever-chic Robertson Blvd in the heart of West Hollywood. When it came time to furnish Kim Vō's soon-to-be flagship salon, Kim recalled the gorgeous furniture on the set of the makeover competition show he co-hosts called The Look: All Stars.
"I've been on so many sets, but while co-hosting The Look: All Stars, I remember actually sitting down and appreciating how beautiful the equipment on the set was," said Kim. "I discovered the furnishings were from Minerva Beauty, and I knew that was the company I wanted to outfit my flagship salon."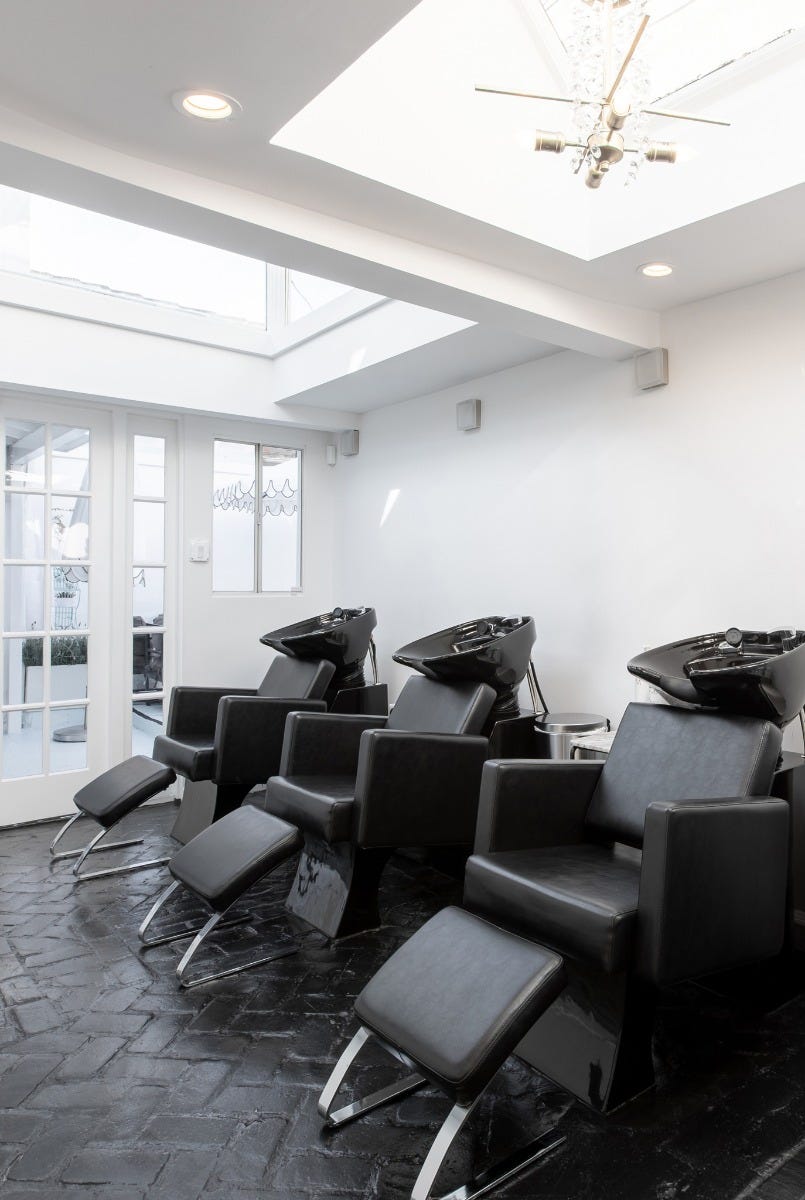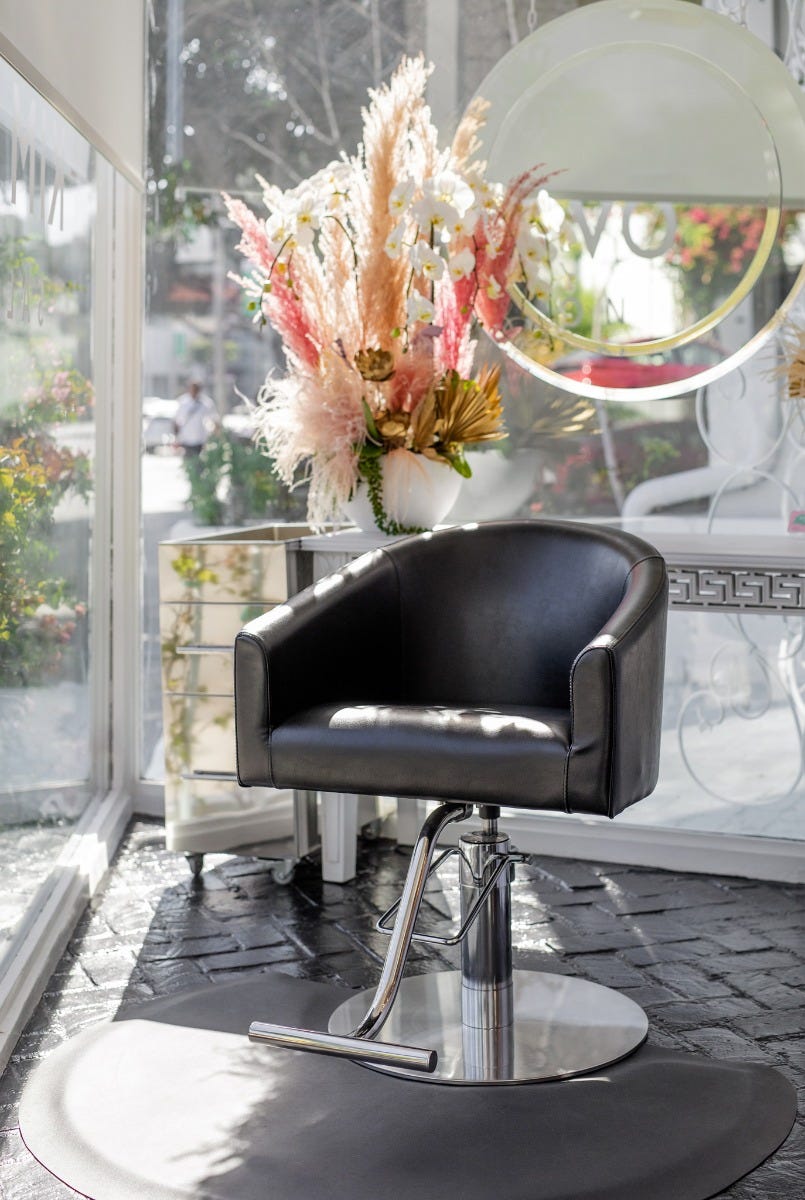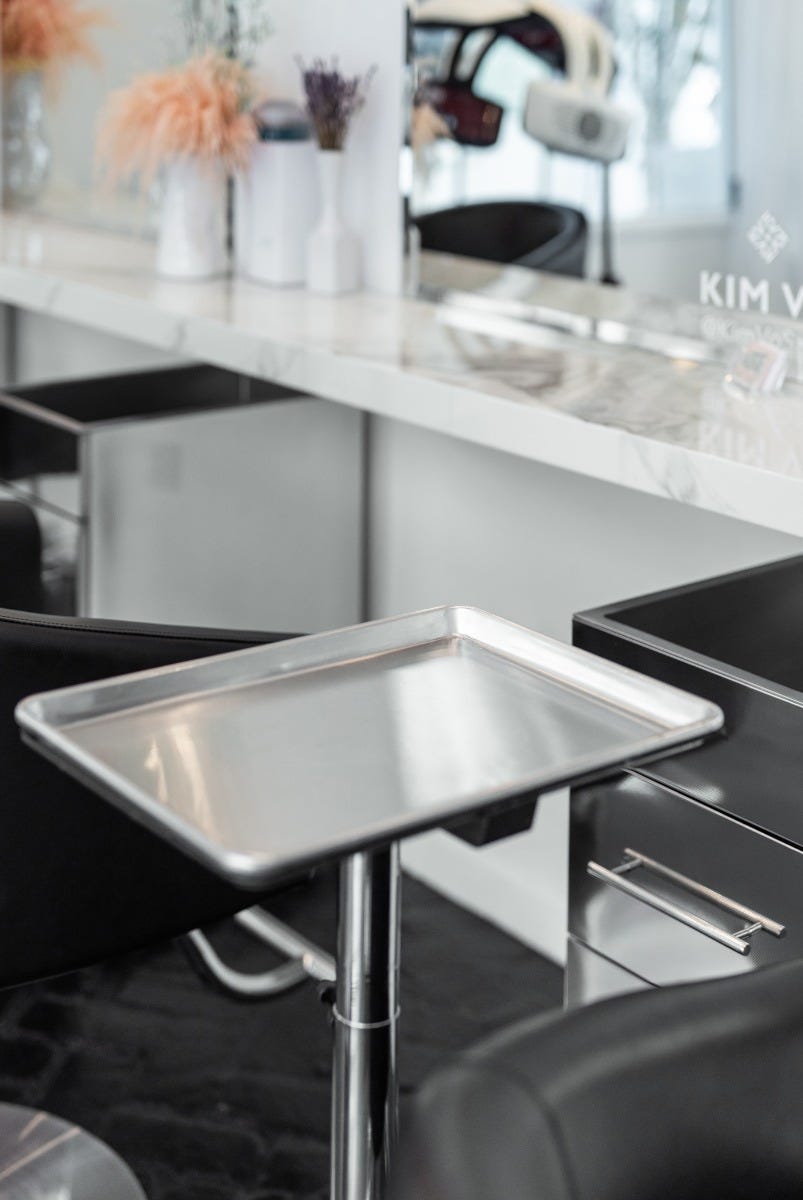 Living in California, Kim Vō decided to take advantage of our fly-in program, so he could visit the showroom and have the full Minerva Beauty experience. While he browsed the variety of equipment, Kim looked for furniture that embodied his signature approachable luxury experience mixed with the chic bungalow style he envisioned for his salon. Kim decided to go with Cinque Styling Chairs in black, Centauro Stainless Steel All-Purpose Trolleys, black Avant Ultra Shampoo Systems with black bowls, white Vento Thermostimulator Color Processors, Aluminum Mobile Service Trays, black Capelli Wall-Mounted Infrared Color Processors, and Minerva Semi-Circle Anti-Fatigue Mats with round cut outs.
"Every part of my experience with Minerva was amazing," expressed Kim. "We gave them a real great task with our crazy design concepts, and they really stepped up, as they always do, and delivered beautiful equipment that perfectly aligned with our vision."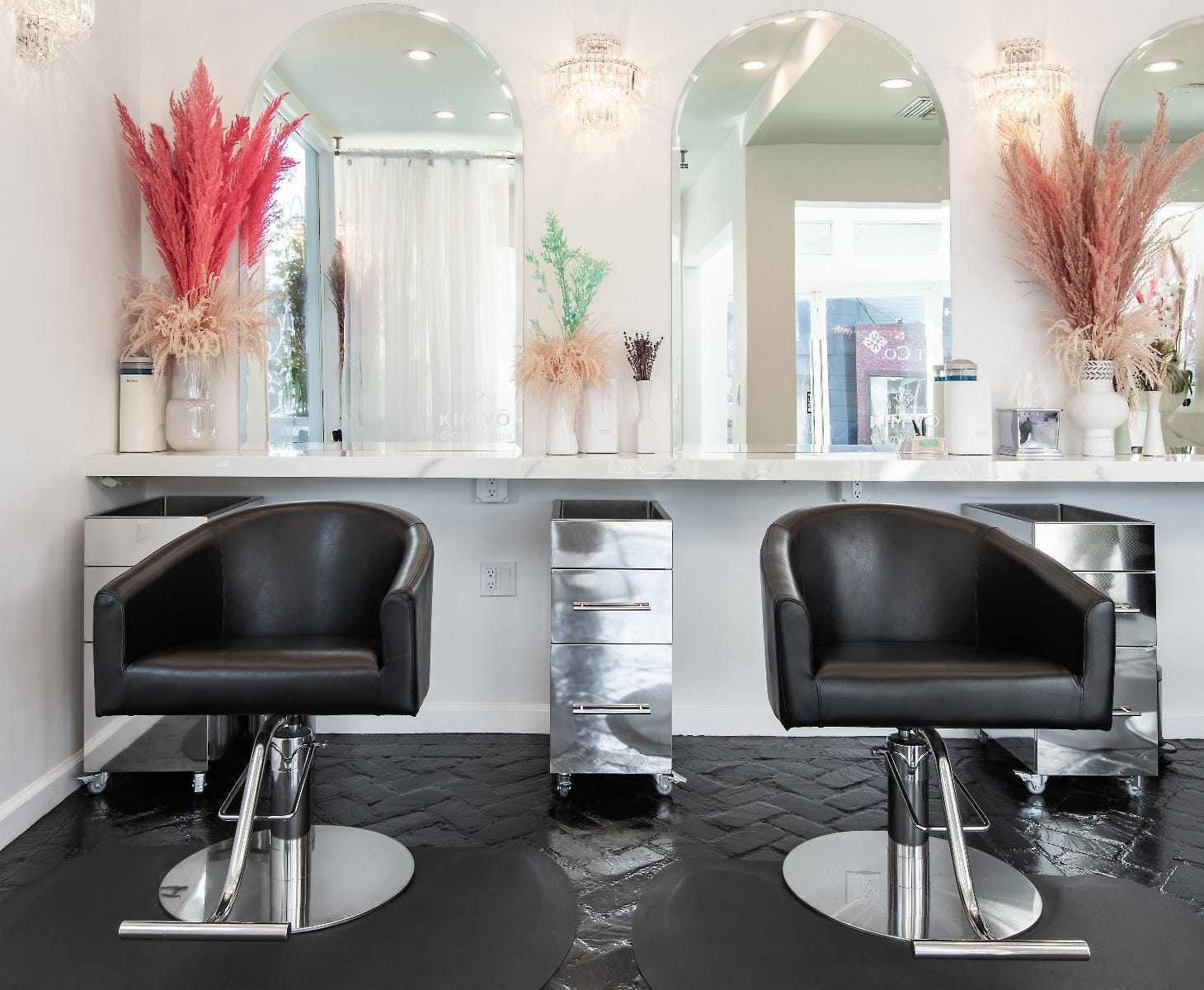 Cinque Styling Chairs & Centauro Stainless Steel Trolleys
Adeel added, "I love how Minerva's equipment doesn't feel like cold salon furniture. It just feels warm and comfortable like you're sitting on your own couch."
Kim Vō's standalone flagship salon truly embodies everything the Kim Vō brand represents. This whimsical and retro-chic space acts as a peaceful bungalow oasis in the busy city of Los Angeles. Walking through the doors, you're greeted with a delicious beverage by a member of Kim's warm and personable staff. Whether you're waiting for an appointment or in-between services, the enchanted outdoor patio is the perfect place to relax and enjoy everything the Kim Vō Salon experience provides. Where approachable luxury meets sophisticated glamour, Kim Vō's flagship salon not only excels at doing beautiful professional hair, but also provides a one-of-a-kind experience. To those wanting to open their own salon space, Kim Vō offers his expert advice.
"My one piece of advice is to find people, like my staff, who are so passionate about what they do and truly want to be here and put in the work," explains Kim. "Most of your time will be spent in your salon, so make it your most unique and joyful space filled with positive people."
This site uses cookies to improve your experience. By clicking, you agree to our Privacy Policy.