Back to Blog
Dynamic Duo Take Beauty World by Storm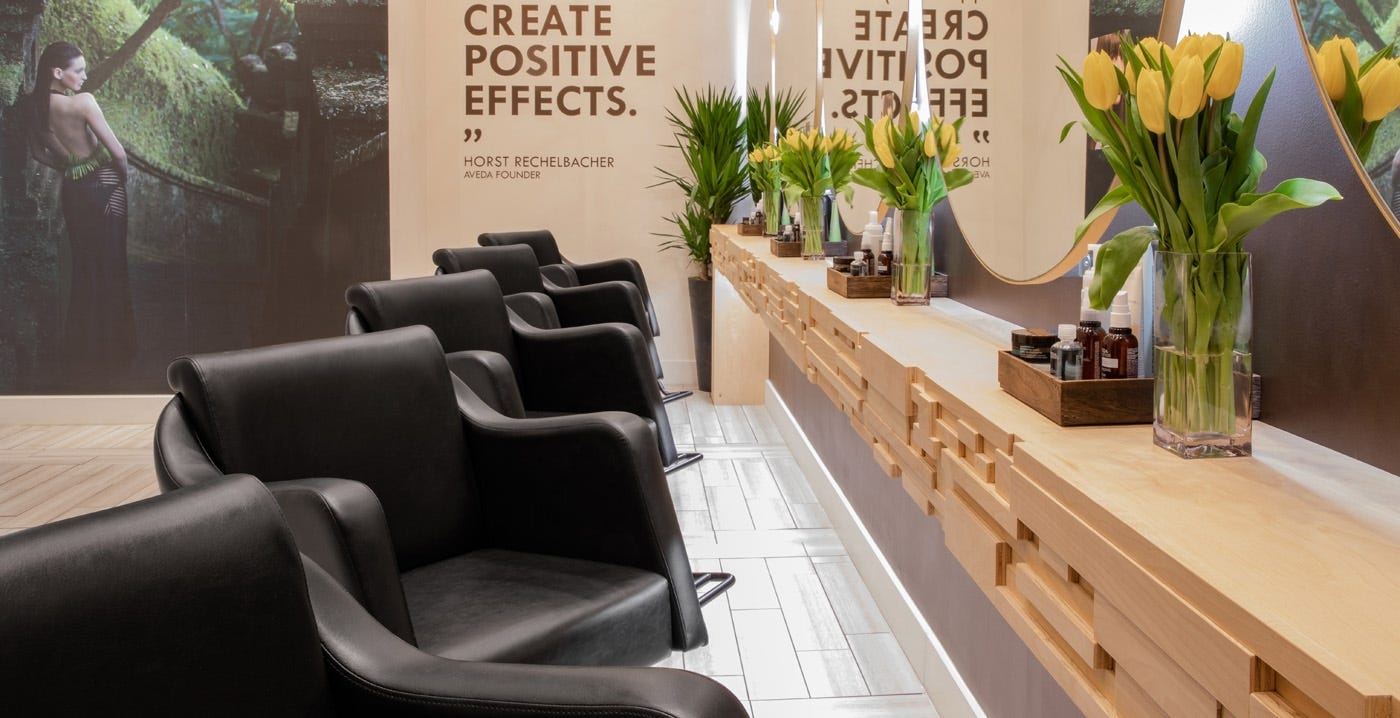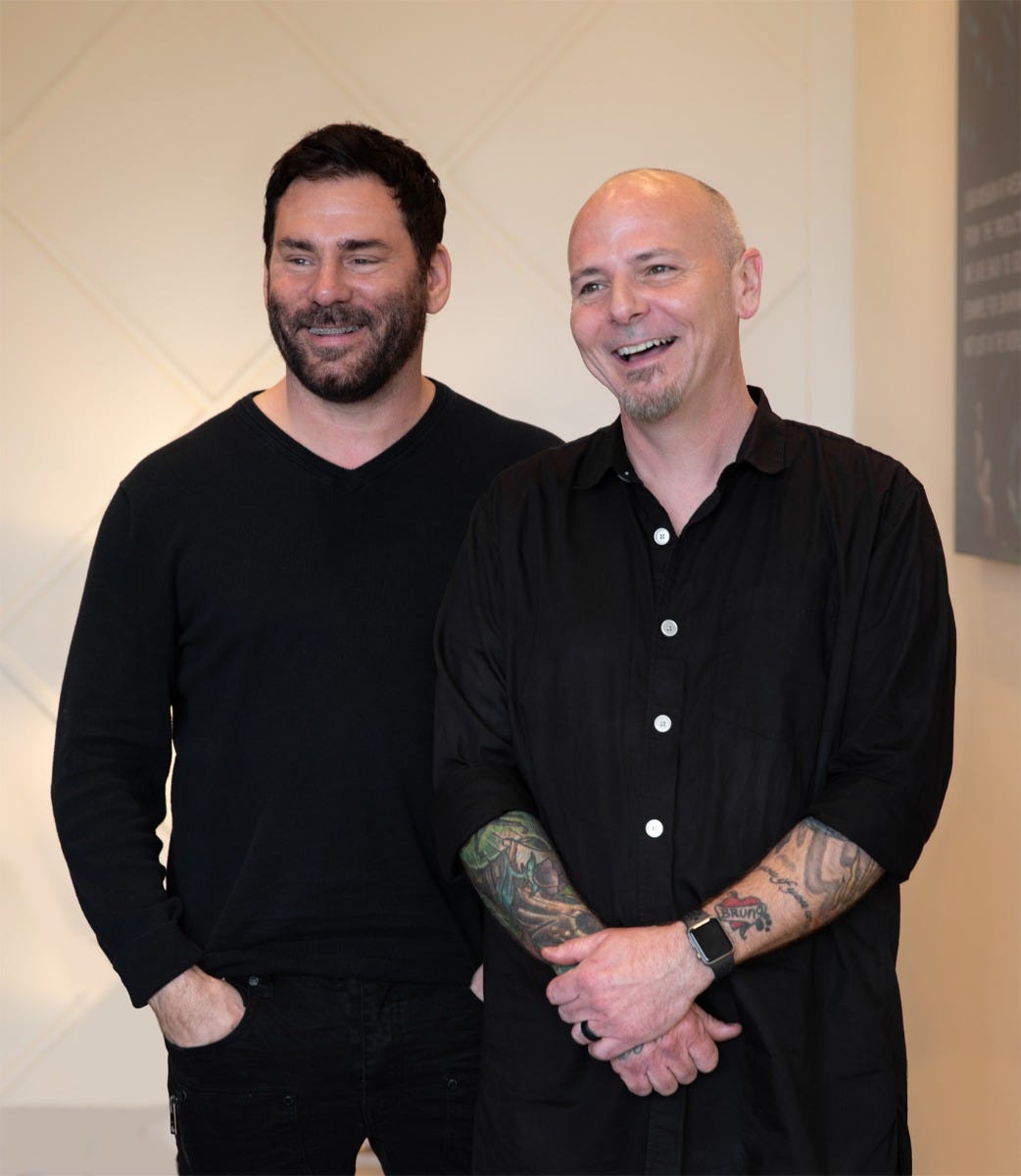 Awaken Salon & Spa | Cade Daffin and Gianni Oliveri
From University of Alabama graduates to Aveda Purefessionals to successful salon owners, Cade Daffin and Gianni Oliveri are a power couple that have taken the beauty industry by storm. With Gianni's background in design and Cade's extensive hair cutting, styling, and coloring experience, this dynamic duo have opened two Awaken: Aveda Salon and Spa locations in Georgia.
Going back to the beginning, Cade and Gianni first met at the University of Alabama. While Gianni finished up his last year of school, Cade got a job assisting a shampoo tech at a salon in the Tuscaloosa area. Although he originally took the job to make a little extra money, Cade quickly discovered his passion for the beauty industry.
"Even though I was just shampooing, I really enjoyed the high-touch and being with people," explained Cade. "I connected really well to the brand I was working with, so that just kind of pushed me into the industry."
When Gianni landed his first design job, he and Cade said goodbye to Alabama, packed their things, and moved to Cincinnati, Ohio. Cade attended the Aveda Institute in Cincinnati to further pursue a career in hairdressing. His dedication, hard work, and undeniable passion for the beauty industry led him to become an Aveda Color Purefessional. However, it wasn't until the couple moved to Boston a few years later when Gianni had his first introduction to the world of beauty.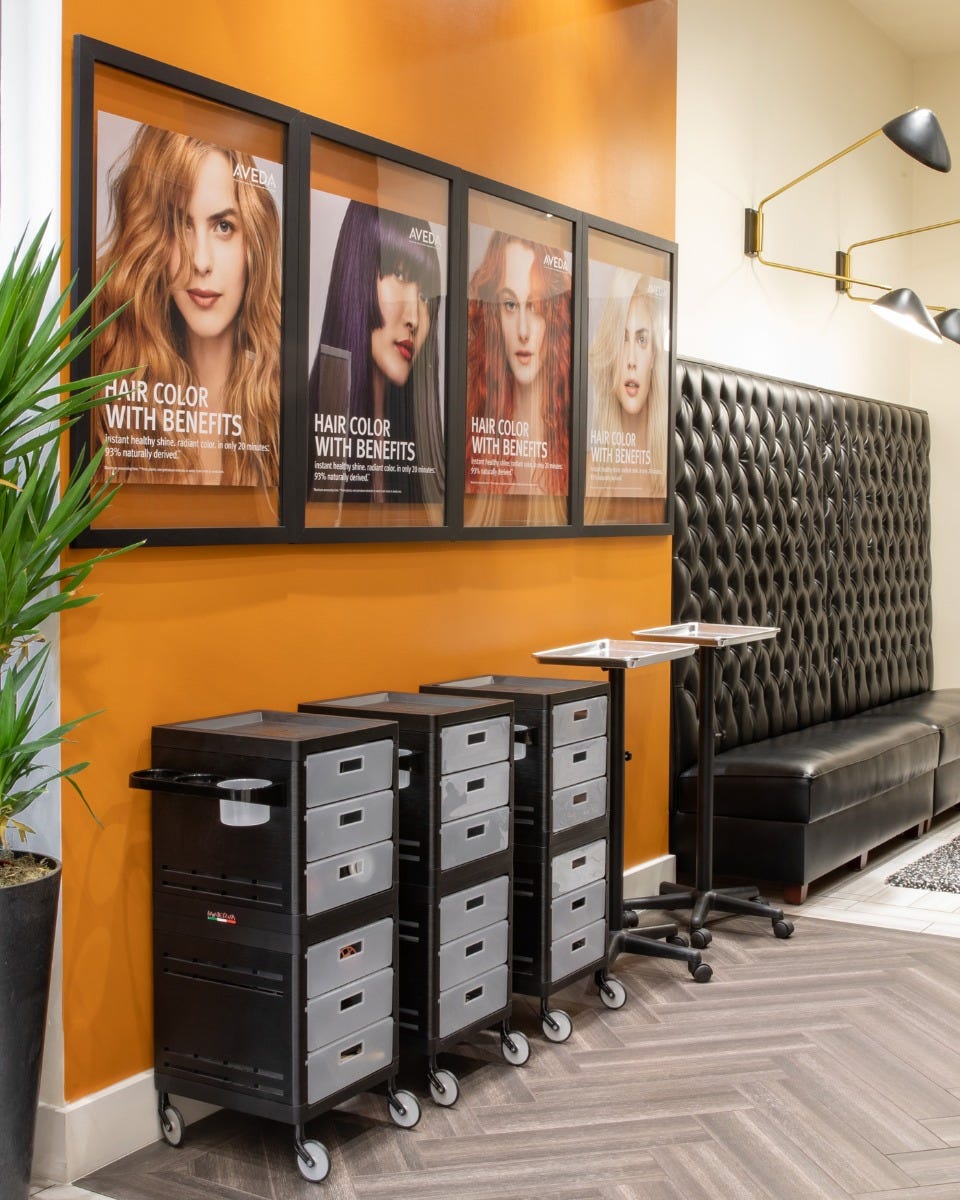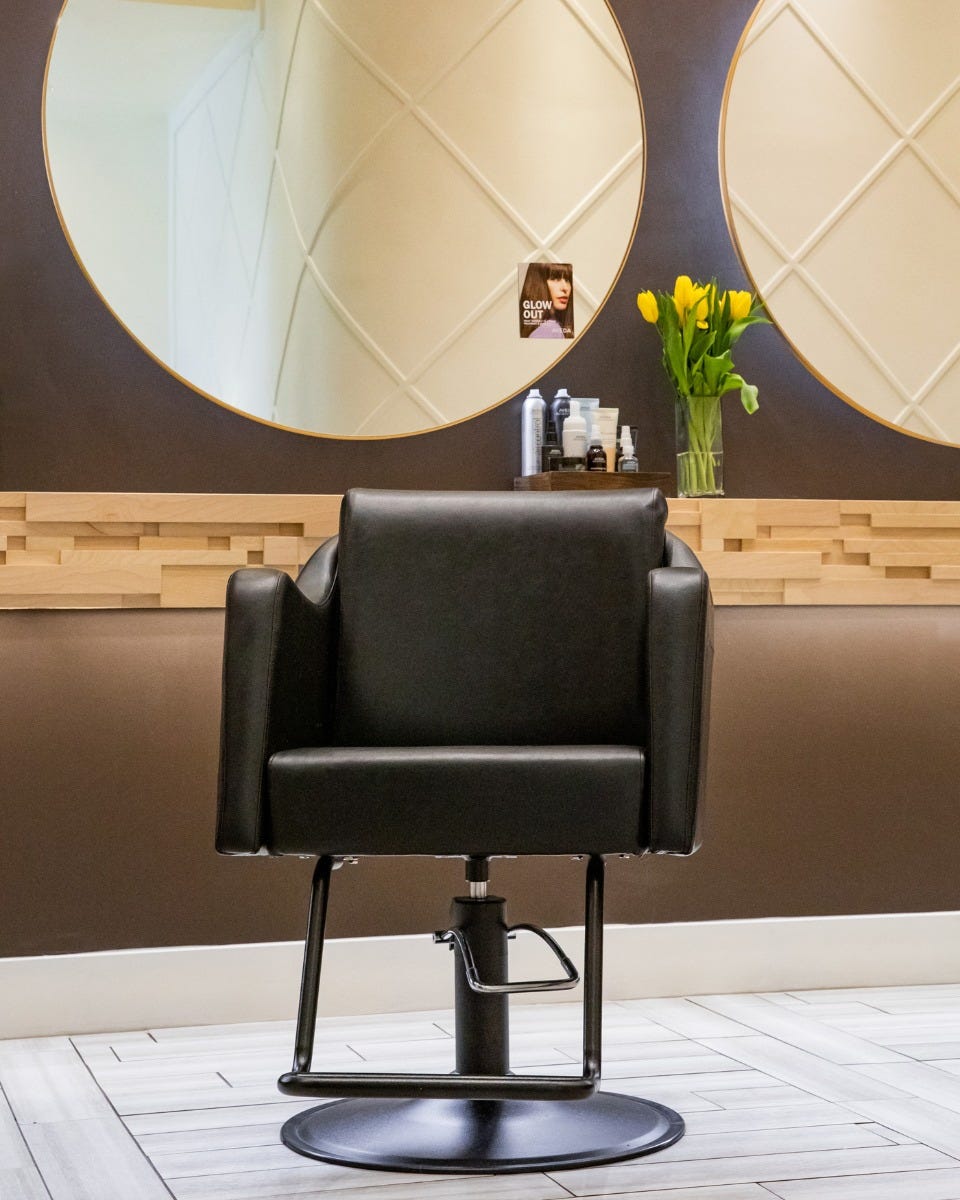 "Cade was working at an Aveda salon in Boston called Radiance, and the owner wanted me to renovate and redesign the salon," explained Gianni. "So I did, and I ended up building out an almost 2,000 square foot salon."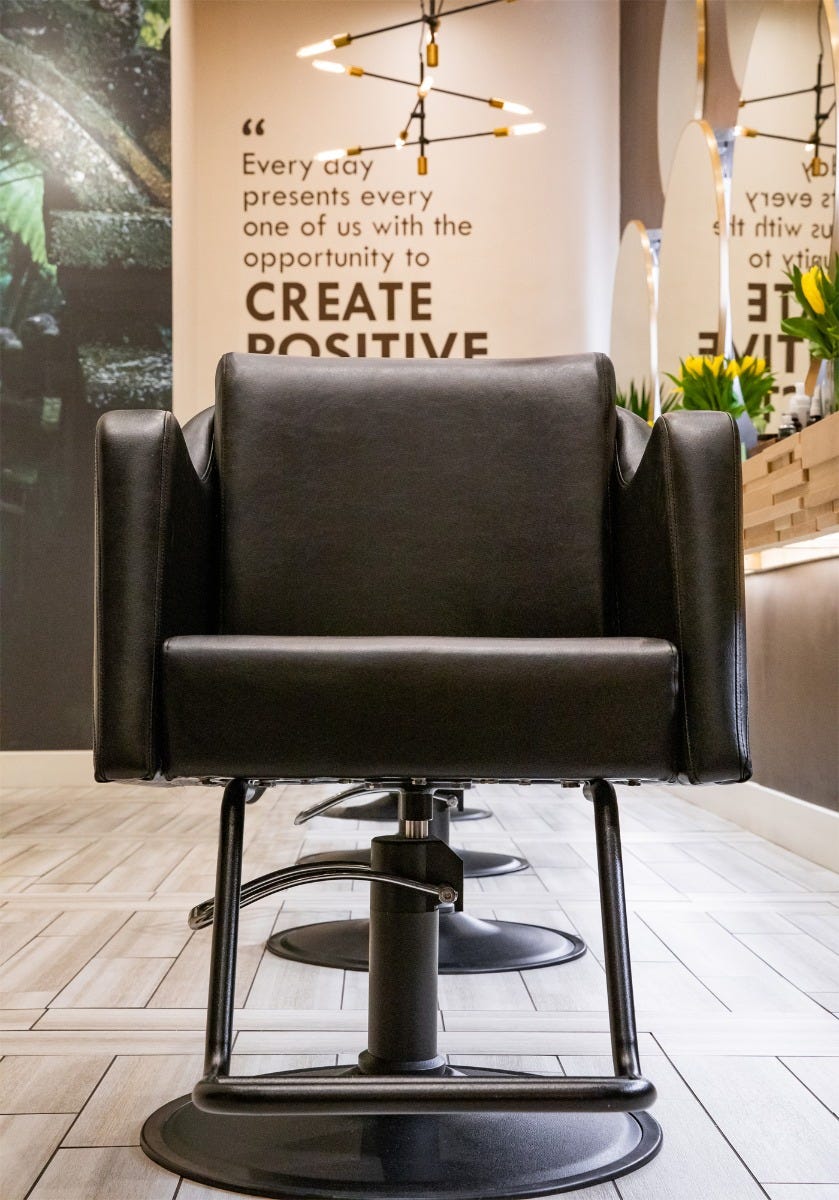 Eros Styling Chair
This major salon buildout caught the attention of the Aveda President at the time, Dominique Conseil. Dominique decided to pay a visit to Radiance and asked Gianni to give him a walkthrough of the newly remodeled space.
"I guess he was really impressed, because he asked me to design the Aveda educational center in Central Massachusetts and upstate New York," Gianni humbly stated. "That was like my first introduction to the beauty industry."
Cade and Gianni have lived and worked all over the United States in some of the country's largest cities including Cincinnati, Boston, and New York. However, the idea to open their own salon didn't come about until the couple decided to move to Georgia to be closer to their families.
"We noticed a large air force base in the area that brought in an influx of people, and we felt like if we came here and created a really brand-driven salon and spa, it might be successful," explained Cade. "Now we are on our second location and working on a third, so we've been moderately successful."
From Awaken's design standpoint, Gianni wanted to bring his and Cade's big city background to small town Georgia. Drawing inspiration from boutique hotels and old school glamour, Gianni had a specific vision for their salons to have a look that would make their customers feel completely transported. For salon equipment, they chose Hashima Shampoo Systems in Mocha with Black Bowls, Eros Styling Chairs in Black, Aluminum Mobile Service Trays, and Portofino Salon Trolleys.
"Minerva equipment is good quality, design-focused, and it flowed with what we wanted. It pulled the design of our salon together," explained Gianni.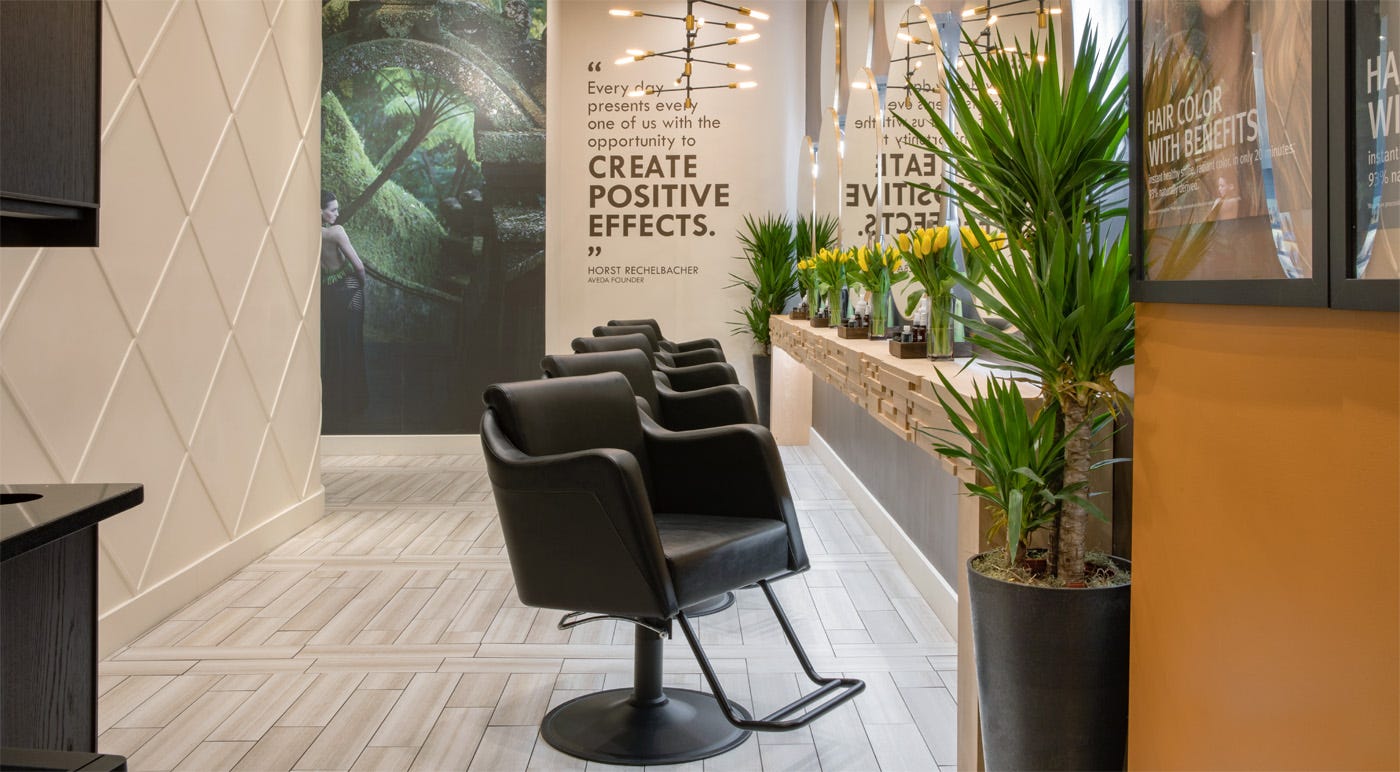 Eros Styling Chair
"For me as a service provider and using the equipment every day, it's one thing to have something pretty, but it's another thing to have something that functions and is comfortable. Minerva really delivered for us," said Cade.