Back to Blog
The Future of Beauty: Starring by Ted Gibson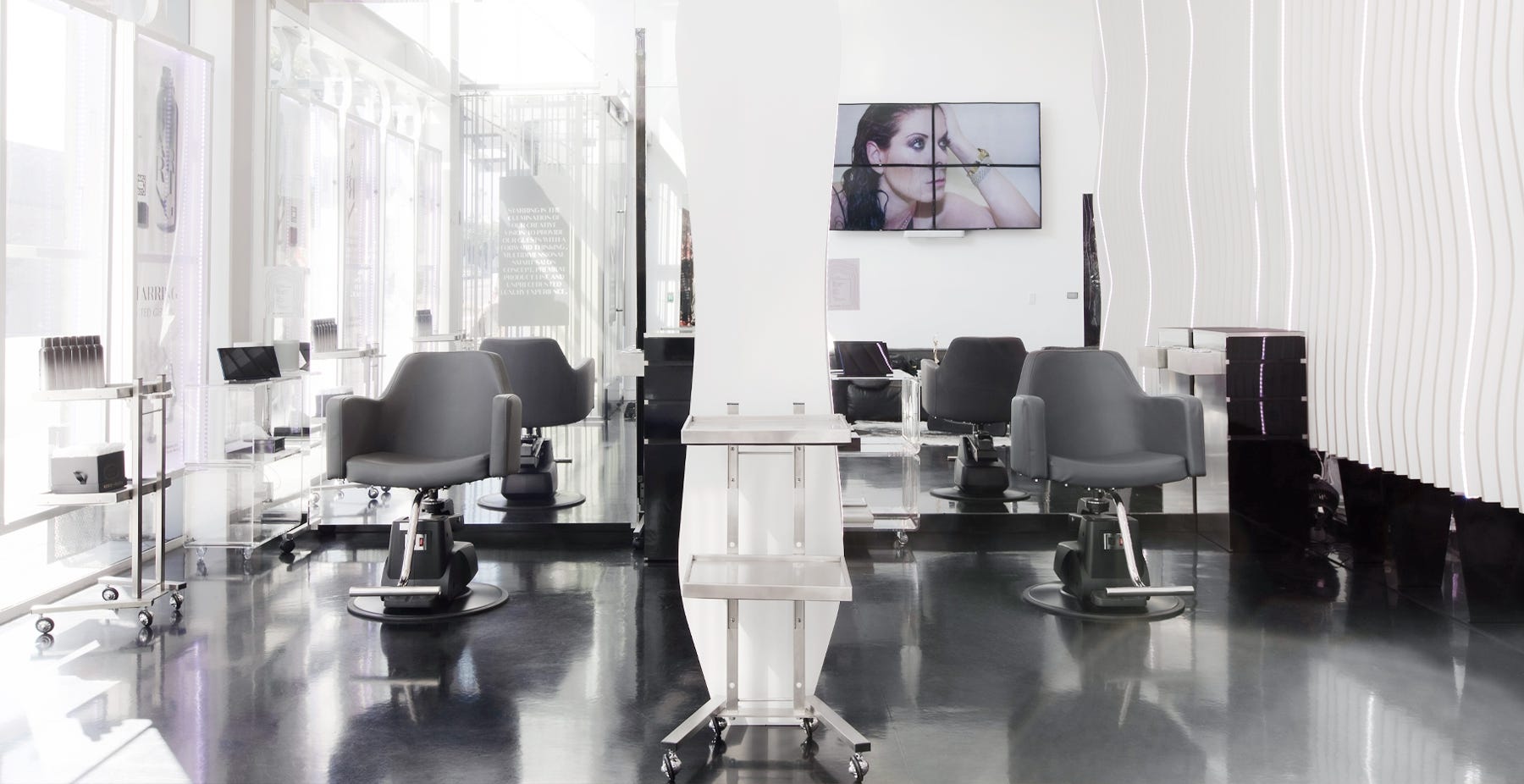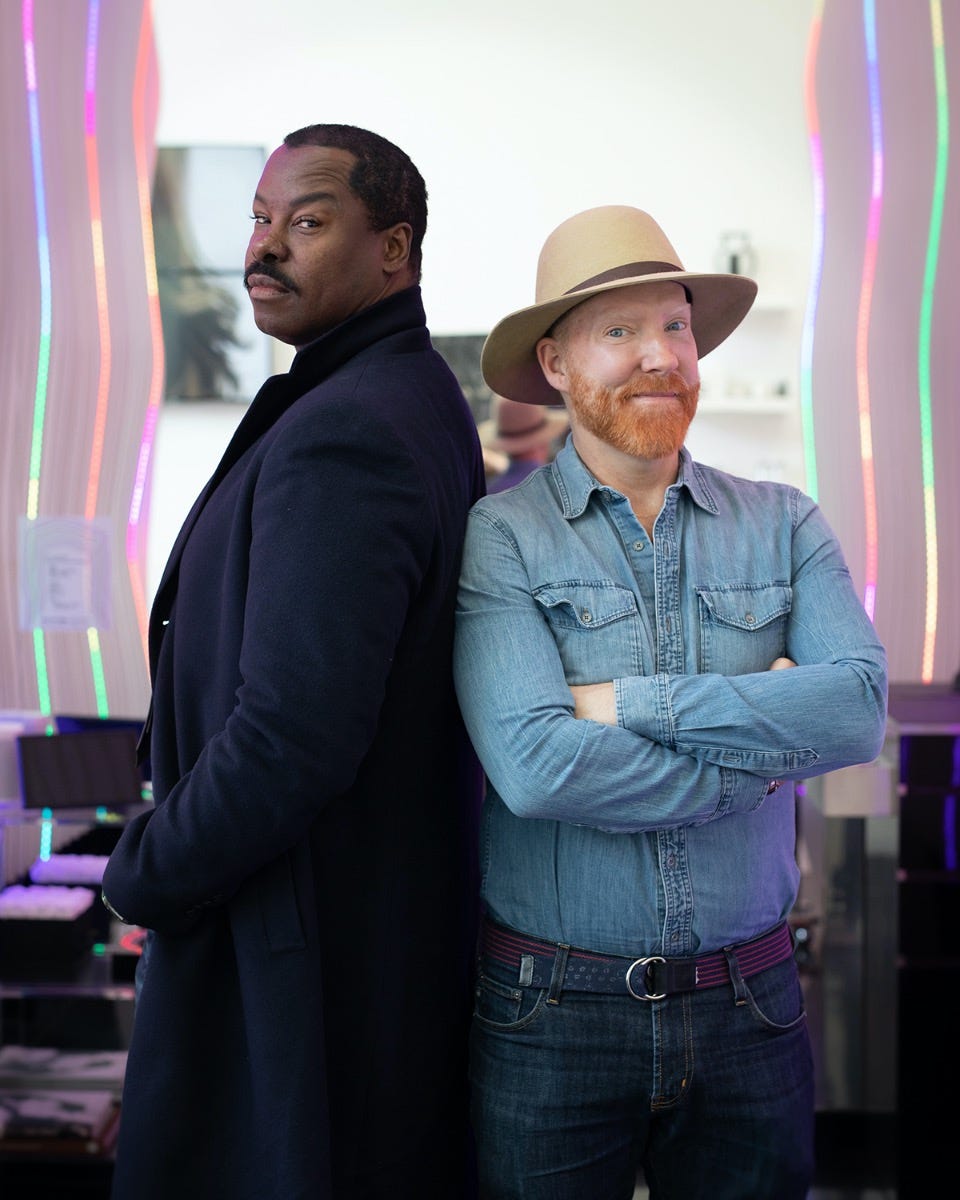 Ted Gibson & Jason Backe
Ted Gibson and Jason Backe are two powerful beauty industry leaders that need no introduction. For over 30 years, the celebrity stylist and celebrity colorist duo have continued redefining beauty and reinventing the salon industry with their forward-thinking and cutting-edge ideas. It's hard to imagine the beauty industry without Ted and Jason, but there was a time where this could have been the reality. Ted grew up in Killeen, Texas where he was a high school star athlete with the trajectory to play football for the Dallas Cowboys. Jason spent years in college studying a variety of different majors including Public Relations, Vocal Performance, and Religious Studies. Similarly enough, Ted and Jason were both introduced to the world of beauty by a friend's suggestion to go to beauty school…and the rest is history.
"The day I walked into the Aveda Institute in Minneapolis was like when Dorothy's house landed in Oz," expressed Jason. "Everything went from black and white to technicolor, and I was like this is where I'm supposed to be."
Throughout their highly accomplished careers, Ted and Jason have owned four incredibly successful salons. The legendary Ted Gibson Salon was one of the first beauty destinations in New York City's Flatiron district, and for thirteen years it serviced countless A-list celebrities, models, socialites, and NYC's elite. On December 21st, 2016, a wave of shock flooded the industry when Ted and Jason announced that the iconic salon was permanently closing its doors for business.
"Instead of us running the business, we felt like the business was running us," explained Jason. "We felt like we had done everything we wanted to do in New York and were ready for something different," added Ted, "so we both looked at each other and said how about LA?!"
In July of 2017 Ted and Jason sold everything, packed up their life in New York, and headed out west to Los Angeles, California. At first, Ted and Jason swore they would never open another salon, especially in a new town where they didn't know anyone or have clients. But after attending the International Salon and Spa Expo in Long Beach, they took time to seriously think about the industry and had a change of heart.
"Ted and I really took some time to think about the things that we love about the salon industry and the things that we less than love," said Jason. "We really wanted to focus on the things we love which is the guest experience, a forward-thinking process as far as the way the salon operates, and having a flexible mindset when it comes to staffing and employees." Ted adds, "We spent two years creating the brand Starring and released the first product Shooting Star Texture Meringue in 2018, and then the salon came after."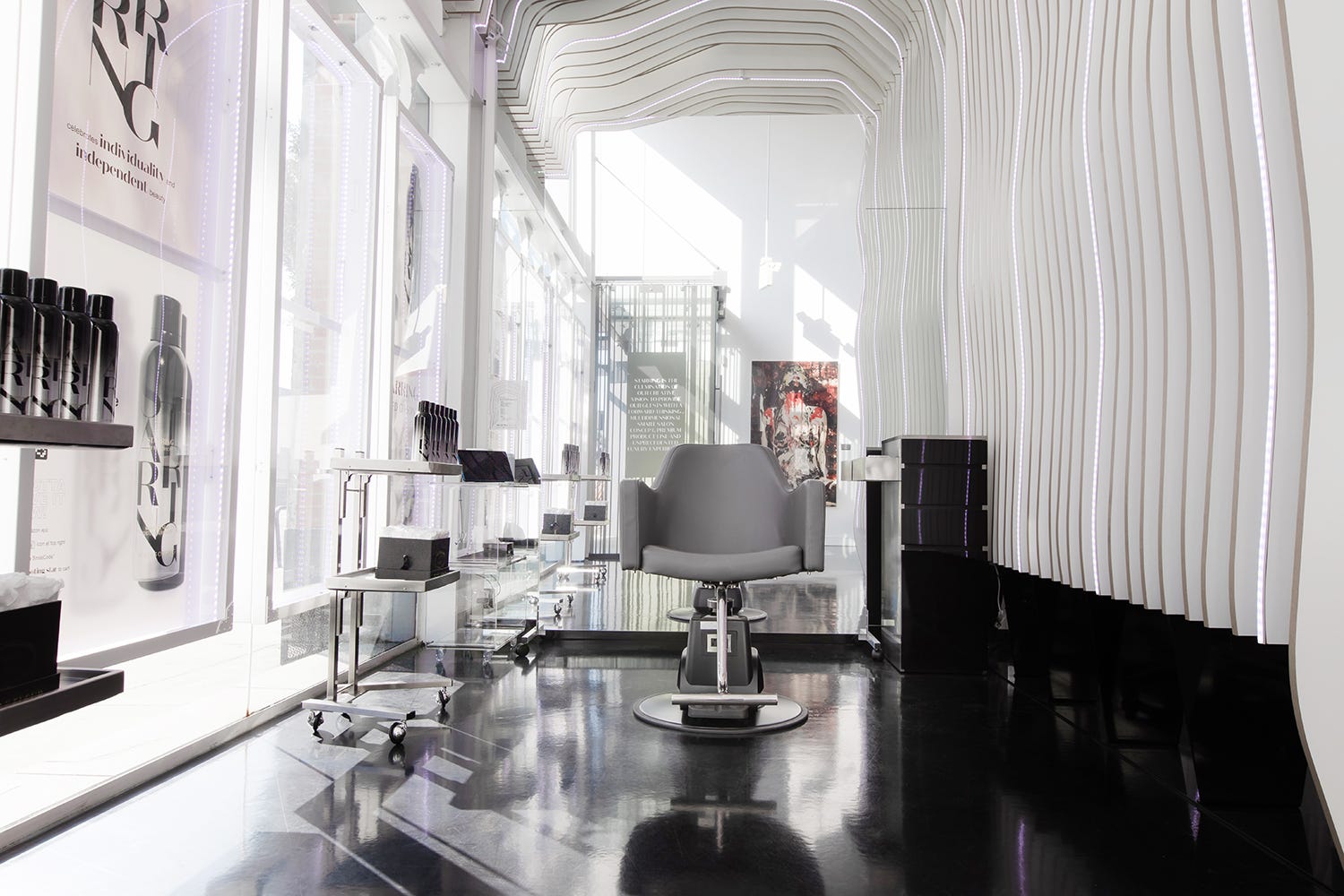 Venturi Styling Chair, Kato Tray, & Iridium Station
After making the decision to open a fourth salon and using their combined 30+ years of industry experience to carefully cultivate the brand Starring, Ted and Jason were well on their way to opening a space that would completely reinvent the salon experience and the beauty industry as a whole. When it came time to furnish their soon-to-be revolutionary salon, Ted and Jason knew exactly who to call.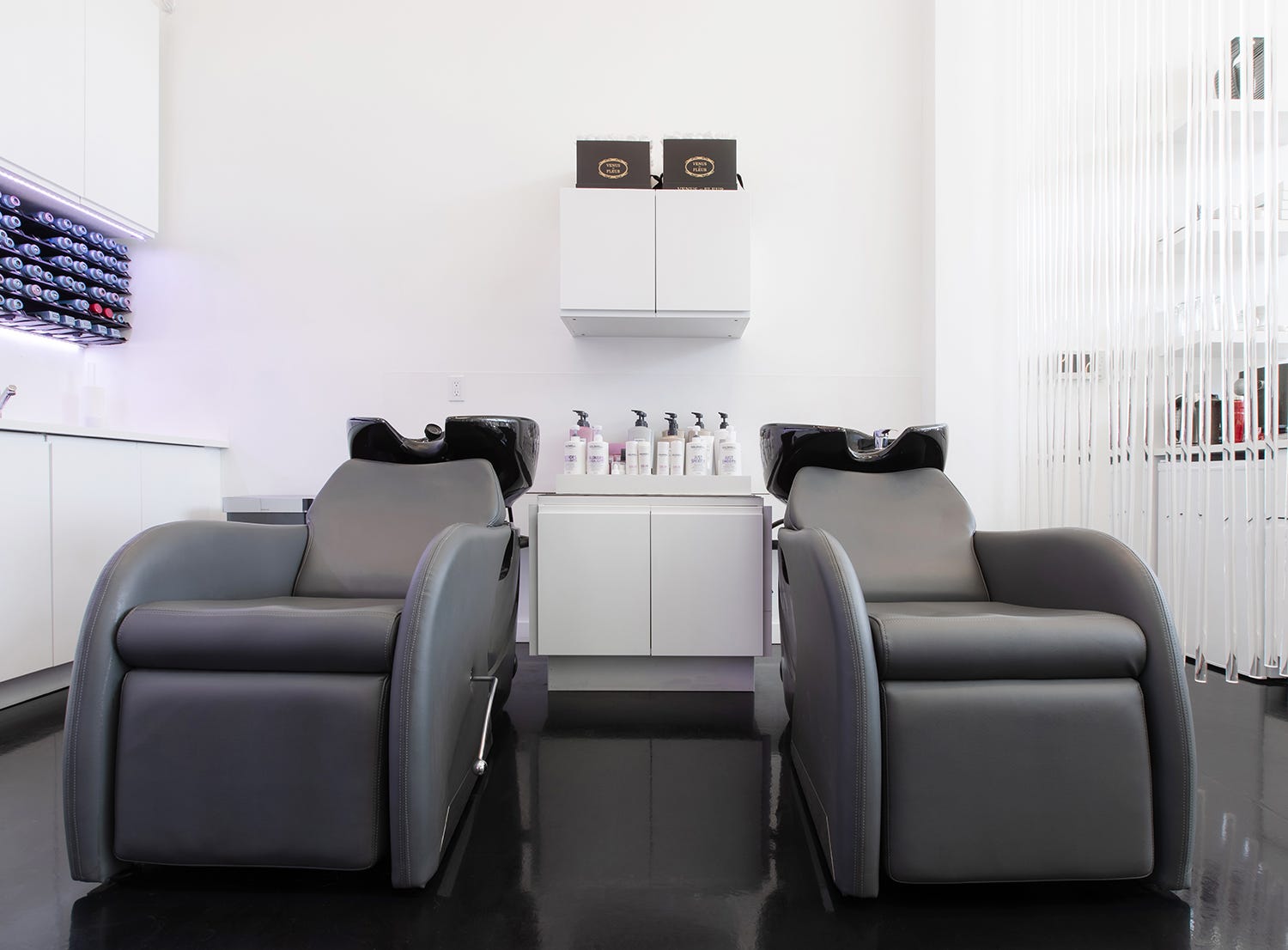 Avery Shampoo System in Gray
"What other salon equipment company is there besides Minerva Beauty? They're the best in the business," expressed Ted. "Minerva is very strategic in their approach to what equipment is for the salon and for us, and it was really important to have that." Jason adds,
"We love Minerva's price point, the accessibility, and how there's a style for every taste. I can outfit my salon with all of the equipment that I need, and if I want to make a change years later I can afford to do it, because Minerva has small businesses in mind when they're putting their collections together."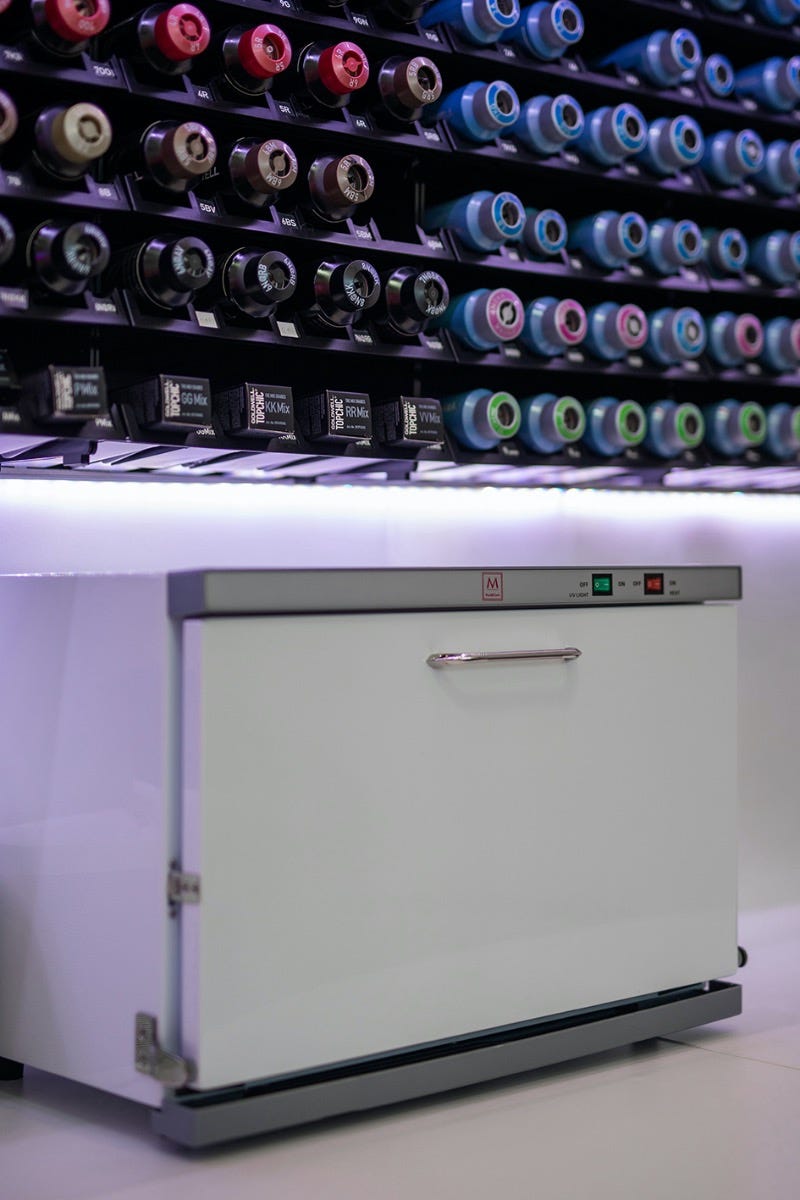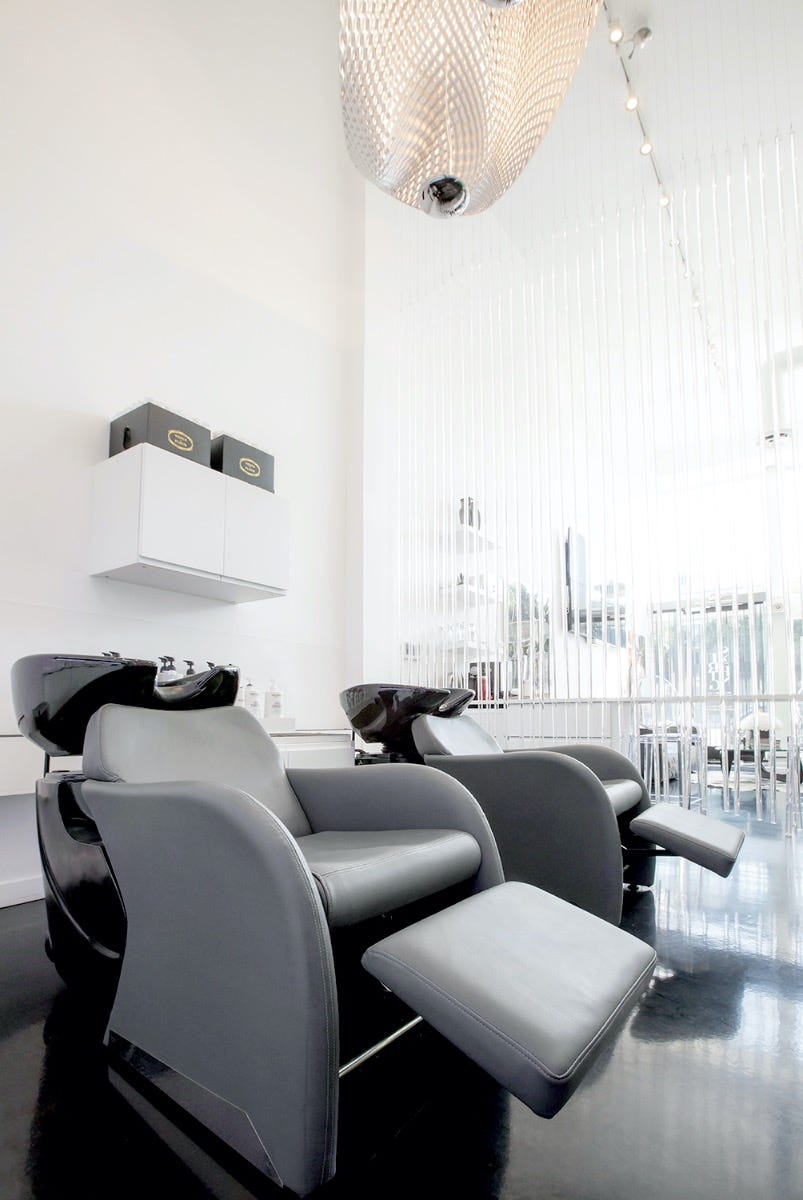 To outfit the future home of Starring, Ted and Jason chose gray Venturi Styling Chairs with electric bases, Iridium Mobile Styling Stations in black, Kato Service Trays, and gray Avery Shampoo Systems with black bowls.
"Ted really loved the electric base, and I really loved the Venturi Styling Chair," explained Jason, "and the cool thing about Minerva is all of the chairs fit on all of the eleven different bases, so you can essentially create what you want for your space." Ted adds, "For the last 30 years it's always been my dream to have an electric styling chair, and now with our fourth salon, I finally get that with the Venturi Styling Chair."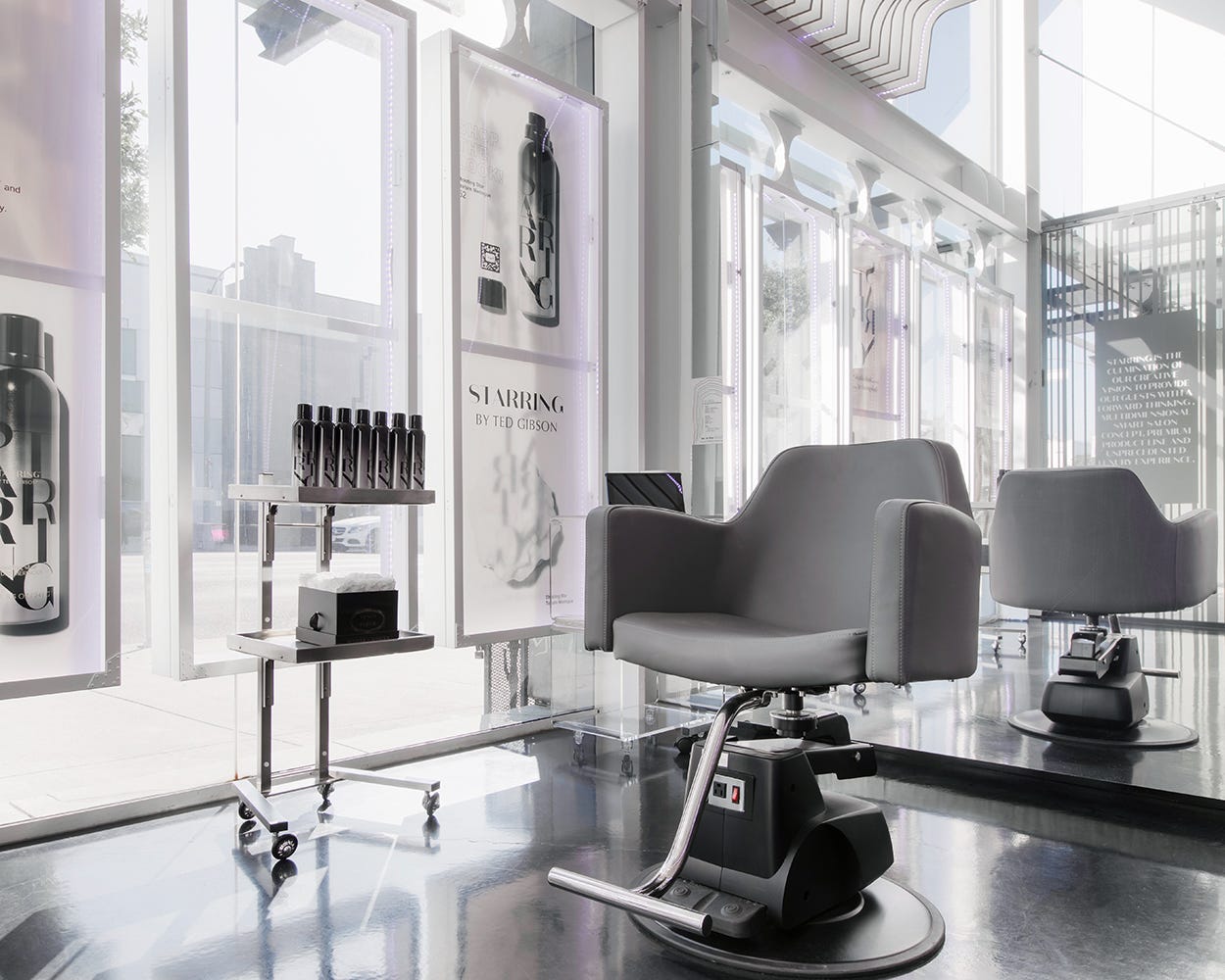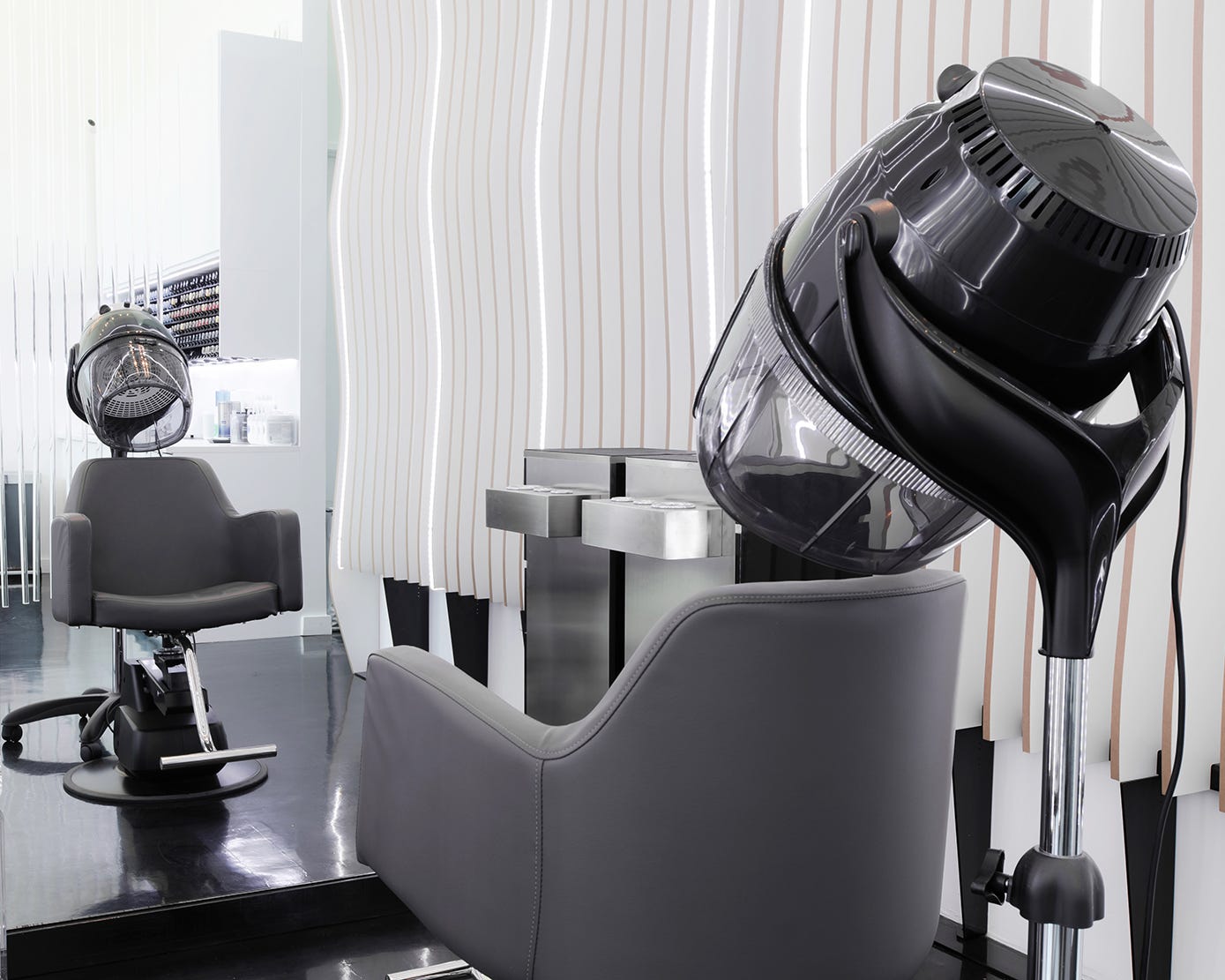 The future of beauty called, and Ted and Jason answered with the April 2019 launch of STARRING by Ted Gibson in Los Angeles, California. Described as the first smart hair salon, Starring is fully operated through cutting-edge smart home technology providing clients with a salon experience like never before. Instead of the traditional station and chair setup, Starring features five individual semi-private pods, called clouds, each outfitted with an Amazon Fire HD 10 tablet, Amazon Prime Video, and smart home speakers, so every guest has a completely personalized experience. The clouds were architecturally inspired by hair blowing in the wind and offer multiple lighting options including sunlight, daylight, sunrise, twilight, and moonlight, so the client is able to see their hair color and style in a variety of different environments.
"I would describe the Starring salon experience as luxury, forward thinking, and cutting edge," explained Ted. "It's combining the idea of beauty and technology together that's never been done before in this environment." Jason adds, "We wanted the experience inside each cloud to be similar to flying first class, so everyone who comes in has that exclusive sort of experience."
Everything Ted and Jason touch turns to gold, and Starring salon is no different. Not only is Starring a booming success, but its multi-dimensional smart salon concept, forward-thinking, and overall unprecedented luxury experience has completely reinvented the hair salon and beauty industry as a whole. For those looking into opening their own salon, Ted and Jason both use their industry expertise to offer some key advice.
"I think the most important thing to consider is the experience," expressed Jason. "She can go anywhere to have her hair done, so how is your salon experience going to set you apart from everyone else in the town?" Ted agrees and adds, "My recommendation is to choose your partners carefully," explained Ted.
"Your partners are going to help you succeed in this business, which is why you want to work with someone like Minerva Beauty that's going to give you everything you need while providing the best service."