Back to Blog
How to Create an Instagrammable Space in Your Salon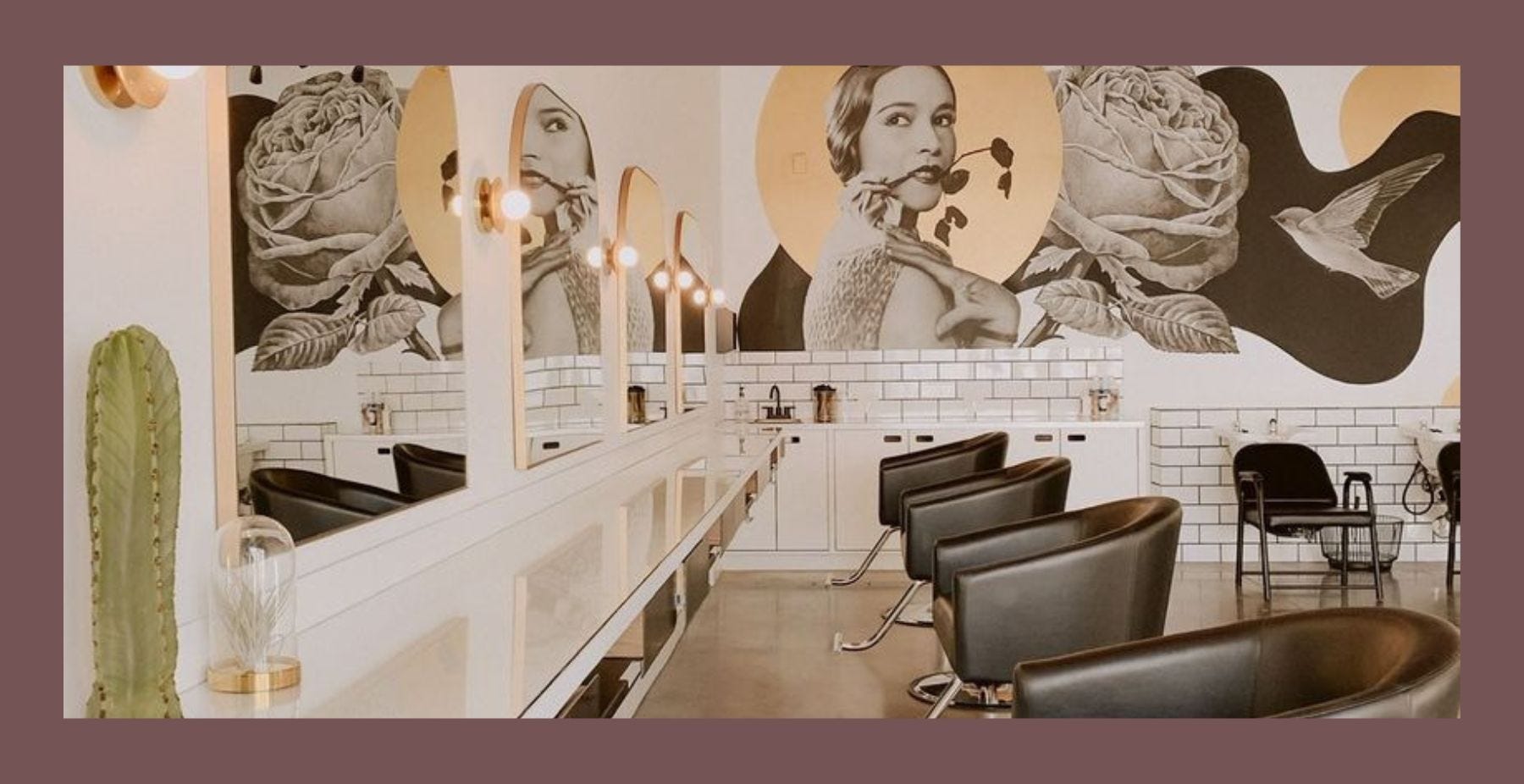 The salon is an undeniable "in person" experience. However, our world is so digitally engaged. Salon owners are putting their feet into this phenomenon of sharing moments of joy or greatness with their Instagram-worthy feature walls. When that teen gets her/his first highlight or drastically changes up their hair color, they can share it with their peers through social media. When the intimidatingly stylish 20 something braves a new style, they can post it filter free straight from the source thus marketing your salon business.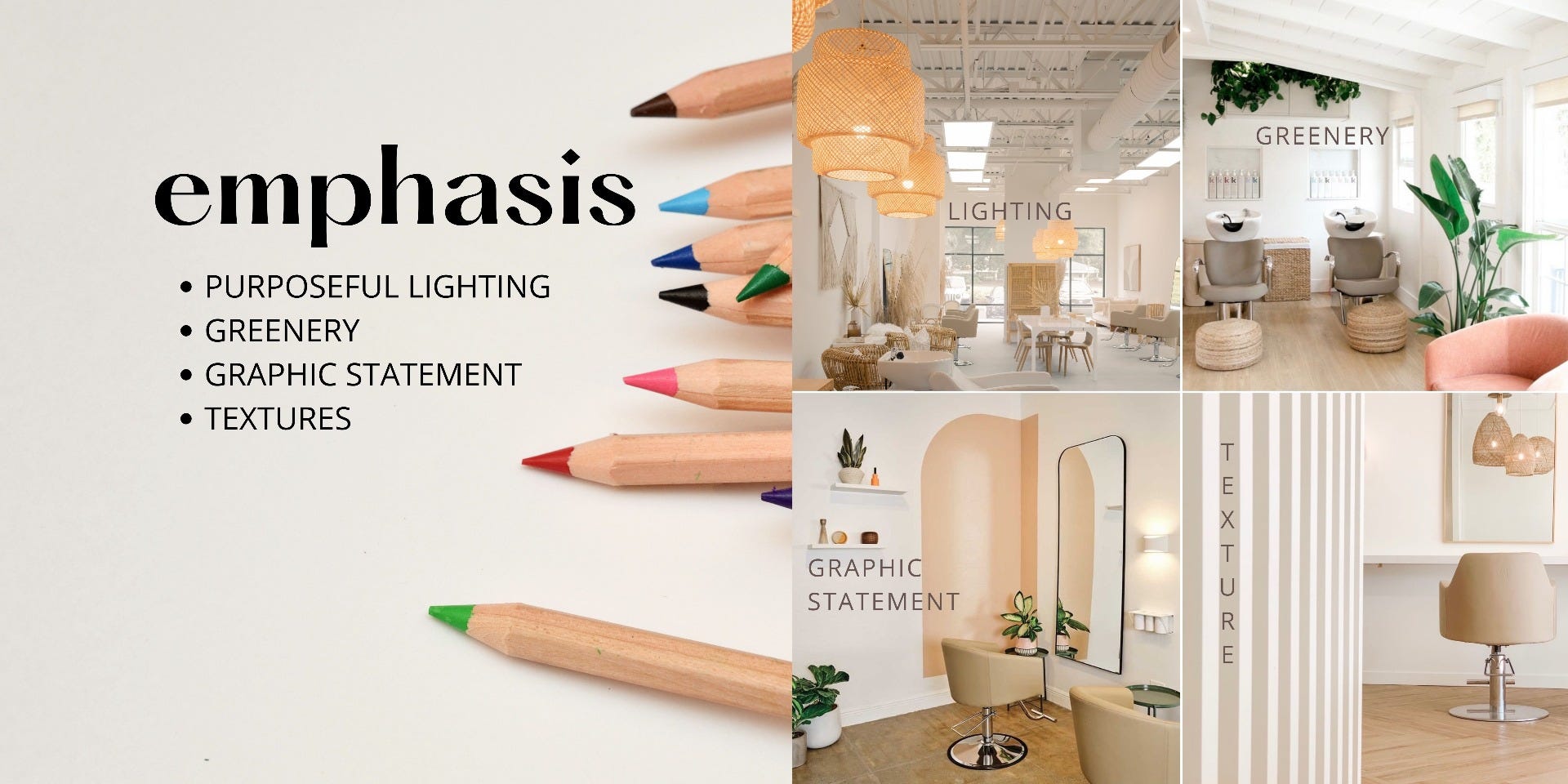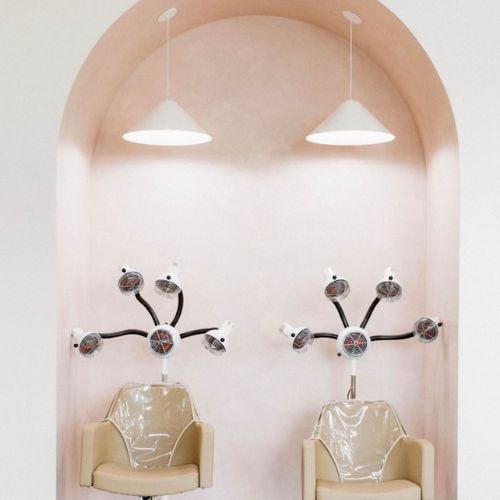 This in terms aids in growing your business and following, especially for your talented stylists. You can designate a space in your salon that screams "take a picture and share me" by drawing attention to a focal point. Among elements that direct the eye and create an instagrammable space are lighting, greenery, textures, graphics, and even text.
So now that you may be pondering some potential opportunities in your space, let's comb through some of Minerva's loyal customers and their picture worthy featured salon spaces.
In the color processing area to the right, the cashmere Venturi Styling Chairs sit in a perfectly blush serene, reassessed alcove with a beautifully lit arch. The Medusa Infrared Hair Color Processors not only add an interesting graphic element but also support the function in this area. This area is a minimally chic example of style that makes for an Instagram-worthy photo spot in a salon. Clients are sure to be drawn to this picture-perfect processing area to share their experience in elegance with friends on social media.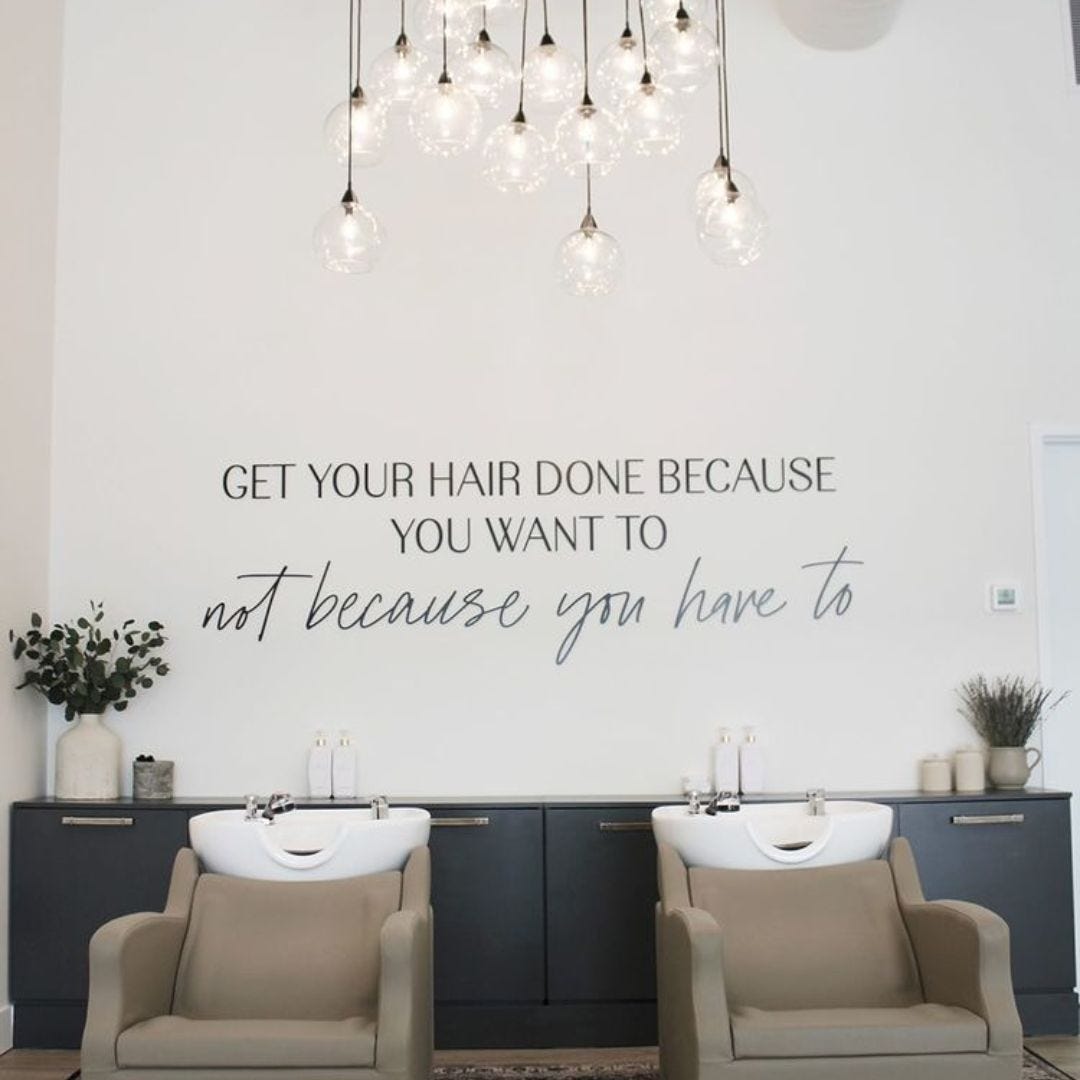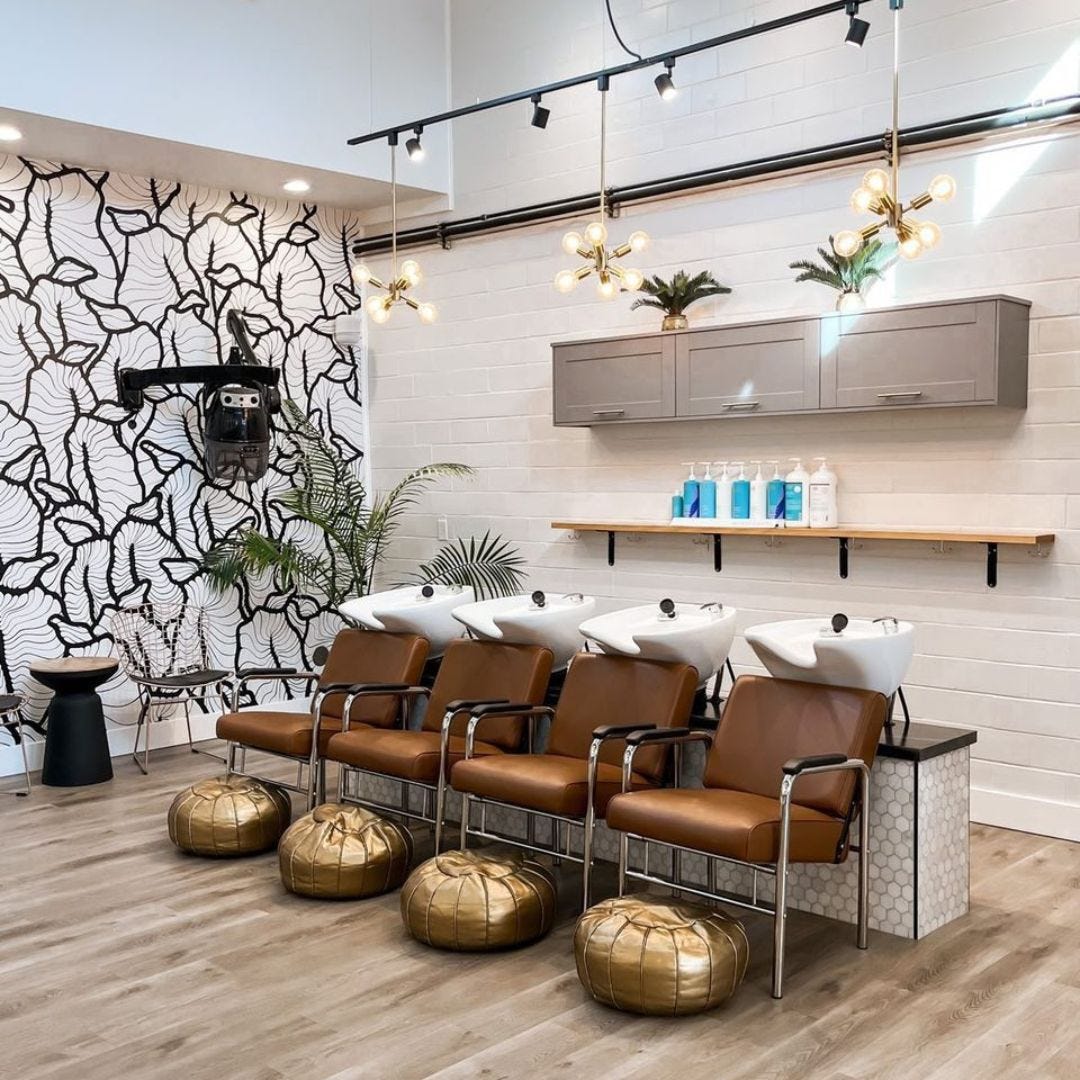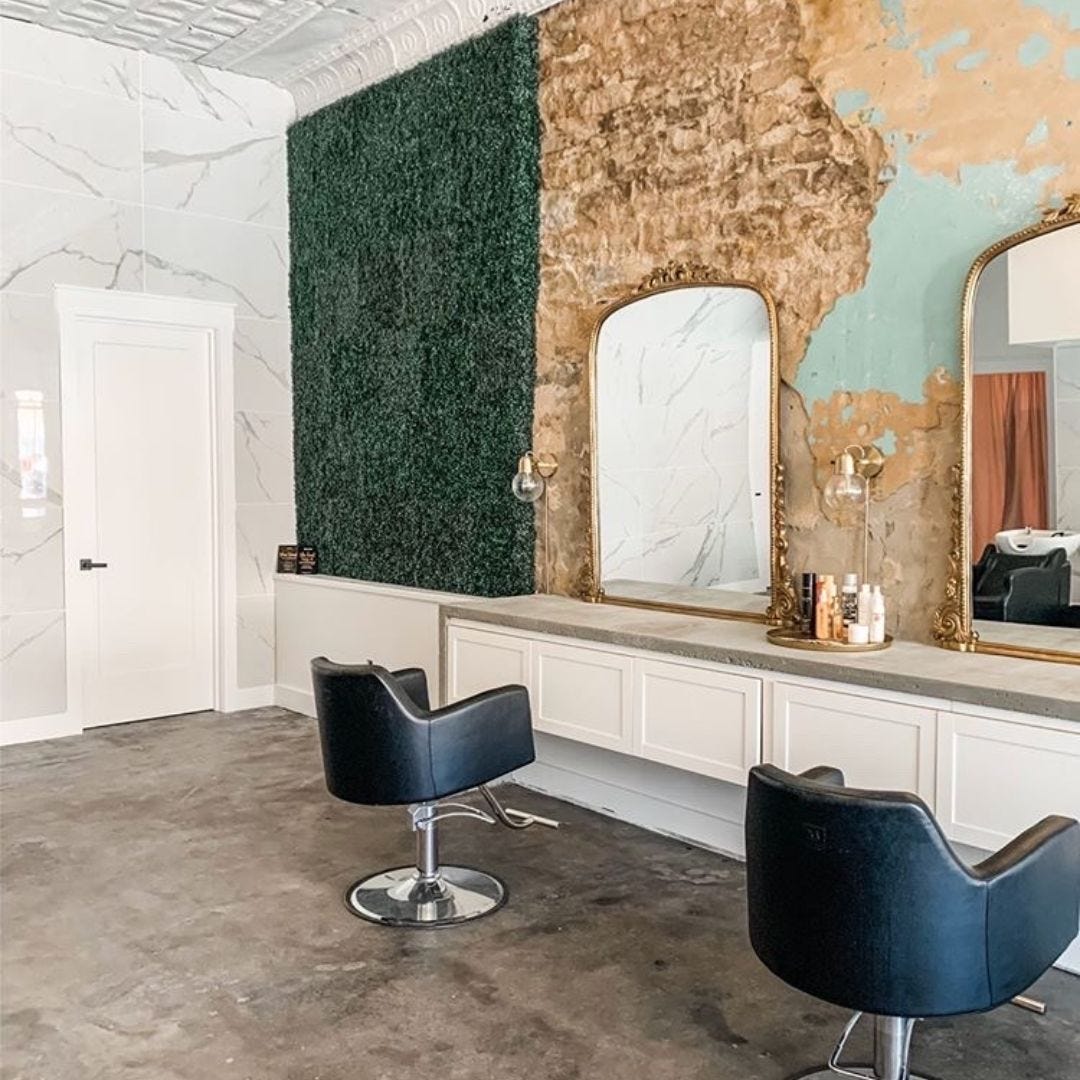 In these two salons, you see greenery being embraced as an appealing spot that clients and stylists can't help but snap a picture and hit upload! The Avant Shampoo Systems are lined with lush planter boxes, so when the amazing blow out is completed, your client has a fresh spot to take a selfie. The Venturi Salon Styling Chairs are graced with this gorgeous, distressed wall and faux green hedge. Each client's fresh new style has a perfect backdrop to memorialize their new hairdo.
Creating memorable backdrops to let your clients capture and share their moments draws their friend networks into your salon thus, creating a buzz for you and your stylists. Fabulous memories that can be captured in an instagrammable salon space is the key to maintaining a stylish, successful beauty business!