Back to Blog
How to Make Your Salon's Retail Pop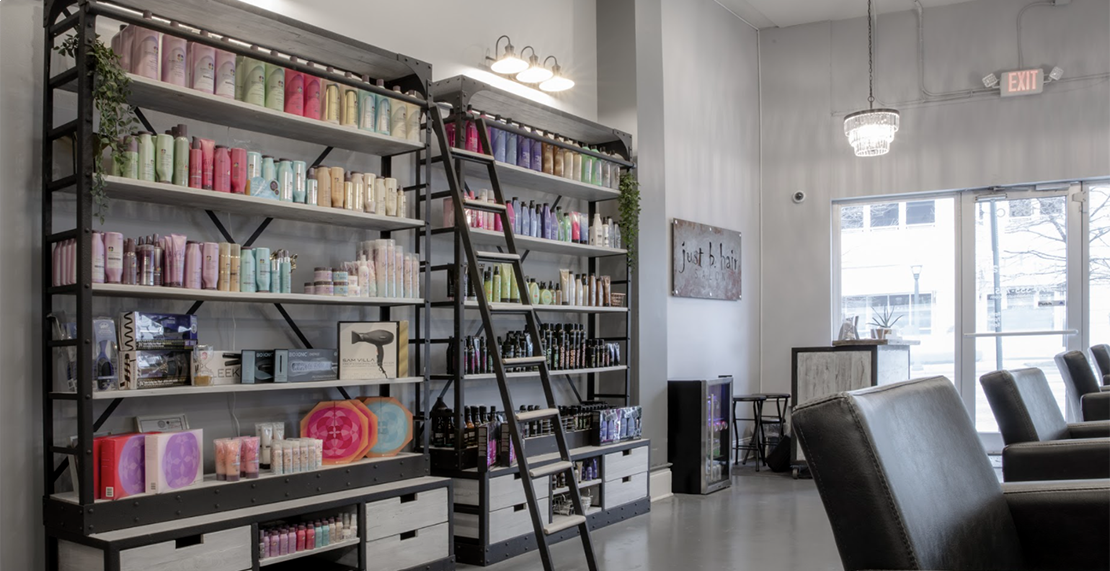 The waiting, reception and retail section of your salon is where guests get their first and last impression of your salon, which means it's important for you to create a space that allows you to sell products and welcome guests in a comforting way.
If you're finding that your retail sales are down or not where you would want them to be, it may be time for a retail and reception area renovation and refresh. There are many ways that you can bring new life into this section of your salon while making it work for you and your retail sales. Whether you're looking for a quick fix or you want to invest a lot of time, money and energy into this refresh, we have a few ideas and tips to get you started on creating a retail space that lives up to its full potential.
Before you start to organize and display your products in a way that appeals to your clients, you will want to get to know your clients and guests so that you can determine which product will be a hit with them and which will not. Understanding your target customer is a great way to make sure you are meeting their needs with the products you offer in the salon. Offering products that you know will appeal to them will greatly increase the chances of them purchasing your products.
Invest in New Retail Displays
If you want your product to sell, you have to position them to be appealing. One way to do this effectively is by purchasing retail displays that put your products front and center. Look for displays that perfectly match the salon's aesthetic. If you are a salon owner who likes to change your salon's look and feel often, stick to retail shelves that are minimalist and can work with many different styles so that you don't have to invest in new displays every time you make a change.
Shop Minerva's Stylish Retail Displays
Organize Products in an Appealing Way
If you have the retail displays down, but you still need another way to make your products stand out, try different organization methods. The way you stack and display your products needs to look visually appealing because you want your clients and guests to feel pulled in and attracted to your products on the shelf. Your retail displays also need to look neat and clutter-free. You'll want to select an organization method that keeps products looking sleek and accessible. Clients usually like to pick up the products and look at ingredient labels, so the cleaner and more organized your shelves look, the easier it will be for clients to interact with your products. Make sure you optimize your lighting set-up so products are brightly displayed and customers can read product labels.
Organically Weave the Products into the Services You Offer
If your stylists are using the products on your retail shelves and they make it a point to talk about the products with your clients, chances are your guests will be looking for these products as they check out. You can ask your stylists to organically mention the product and its benefits while they style the client so that your guests become intrigued before they leave your salon.
Strategically Place Products Around the Salon
While it's important to keep your retail display stocked full of products, you may also want to utilize the products in other areas of your salon, too. For example, you could neatly stack shampoo and conditioners at the backwash station. What this does is position the product in front of the client so that they become familiar with it throughout their entire visit. Another way to introduce clients to your products is by placing a few items at your stylists' salon stations. Make sure your salon equipment is looking good, so nothing takes away from the products.
Create a Stunning Waiting Room
While your clients are waiting to be checked out or get their hair done, have them waiting in style with beautiful and comfortable reception area furniture, which should be placed next to your retail displays. By creating a relaxing area to wait next to your retail products, you will be inviting clients to browse your products and shop.
Offer Discounts and Perks
In most cases, your clients can buy the products you sell at your salon anywhere — unless you have custom-made and branded products. So why should they buy these products from your salon? Make it easy and affordable for your loyal clients to buy their favorite products from you by offering a discount with service. You can also create loyalty programs that reward your clients for shopping from your salon. This will incentivize your clients to buy from your salon and feel excited about it.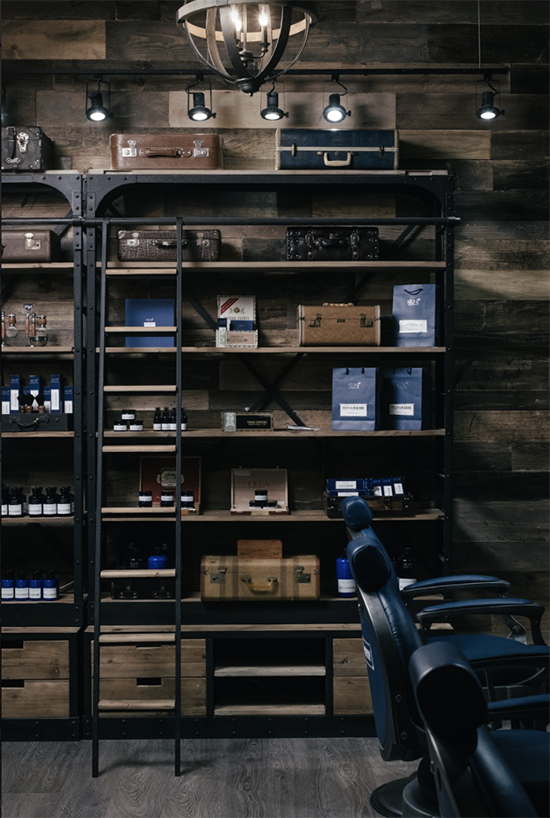 Make Your Mission Clear
If your salon stands behind a mission like only offering clean beauty and hair care products, broadcast it! Make sure you empower your stylists to share your salon's mission, which will then embolden clients to purchase your high-quality hair care products. Create signage that you can put next to your retail displays that tell your clients what your products are all about. Signage and a unique mission will set your salon retail displays and products apart.
By implementing some of these strategies into how you position and sell your salon's products, you should see a boost in sales!