Back to Blog
Meet the Mayor of Hair!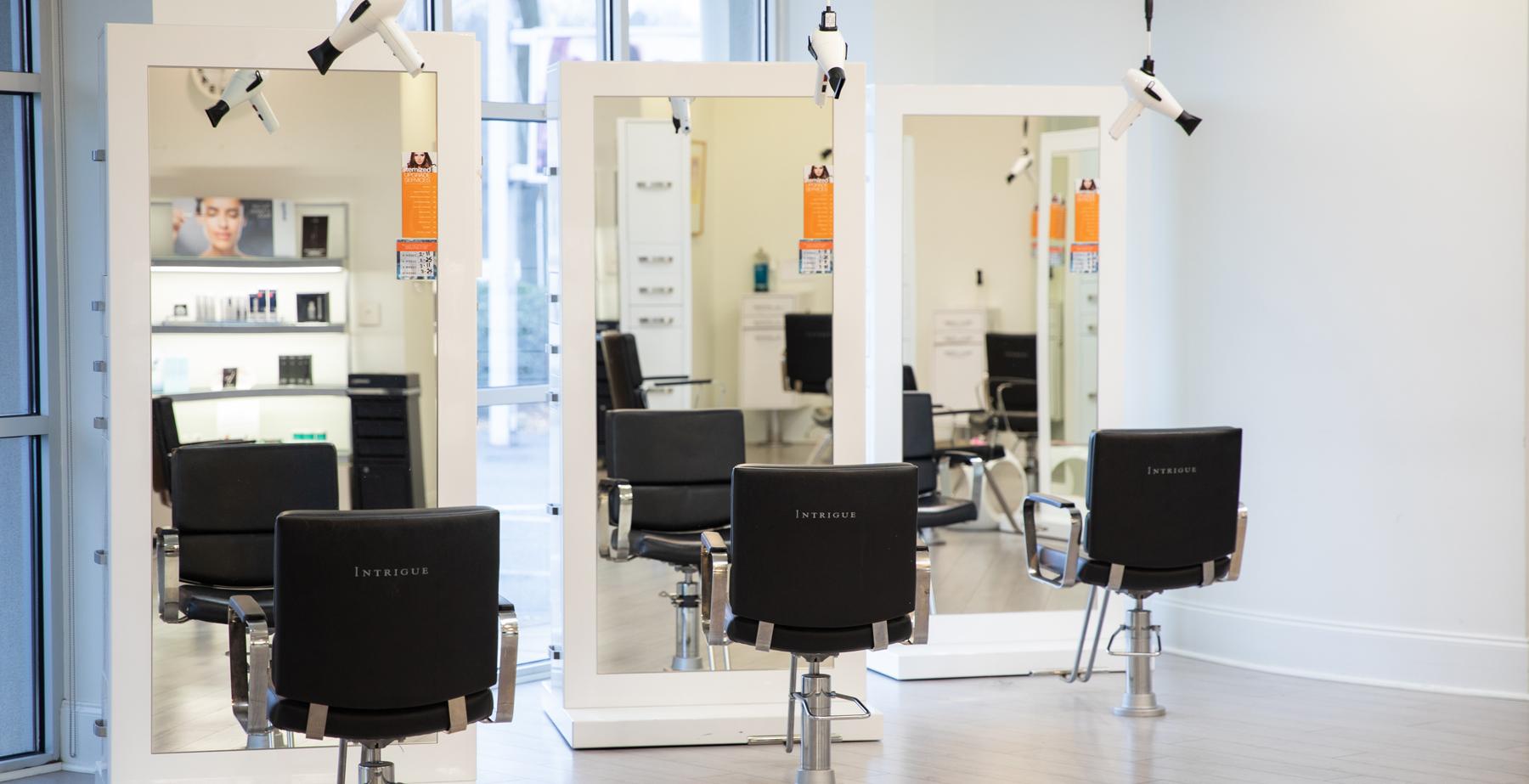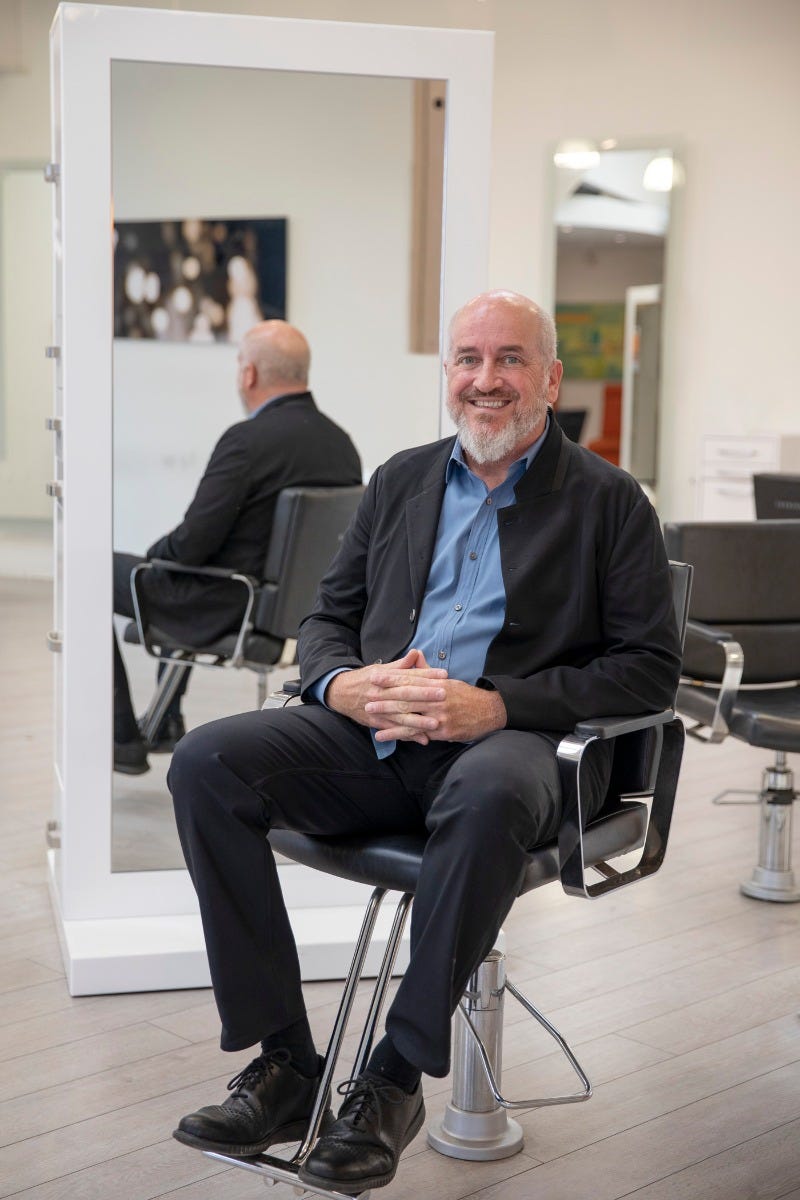 Jeff South | Intrigue Salon
Salon owner. Hair stylist. Educator. Intercoiffure board member. Jeff South has been an active part of the beauty industry for 35 years and counting, and his involvement has led him to be known as the "Mayor of Hair". Before his success and 'mayoral' status throughout the industry, Jeff spent his early years helping out at his father's salon in Columbus, Georgia. "I was handing rollers, handing perm rods, cleaning the salon every weekend…I always knew it was a fantastic business," recalls Jeff.
At a young age, Jeff fell in love with the energy and excitement of the hair industry. After watching the success of his father's salon, Jeff became more evolved on the business end and set out to open his own salon in a bigger city. "My vision was for something a little different," said Jeff. "I wanted to have different elements in the salon and create curiosity for hairstylists."
Jeff knew if he could catch the attention of stylists and bring them into training, he could have a successful salon. After extensive research and visiting countless salons, Jeff decided he wanted his space to be white and bright with plenty of natural light and embody a SOHO meets Miami vibe. "I wanted to develop something that was intriguing," Jeff expressed. "I wanted the people to be the color in the salon and hair color to be the main focus."
Jeff met his goal of developing something intriguing, and his vision of a bright white salon achieved success with flying colors. Intrigue Salon has been providing upscale hair services to the southeast for over 20 years and continues to grow and reach new levels of success every year.
Changing up your salon setting to evolve along with the fast-paced nature of the beauty industry is important, and Jeff has instilled this ability to adapt and grow into Intrigue Salon. While seeking out new ways to update his salon at a hair show in Atlanta, Jeff struck up a conversation with a Minerva Beauty representative. This led to not only a business relationship but a close friendship as well. "It's all about relationships for me," Jeff explained. "If I can call you and build that relationship, it just works for me. With Minerva, the level of communication and the level of trust was there."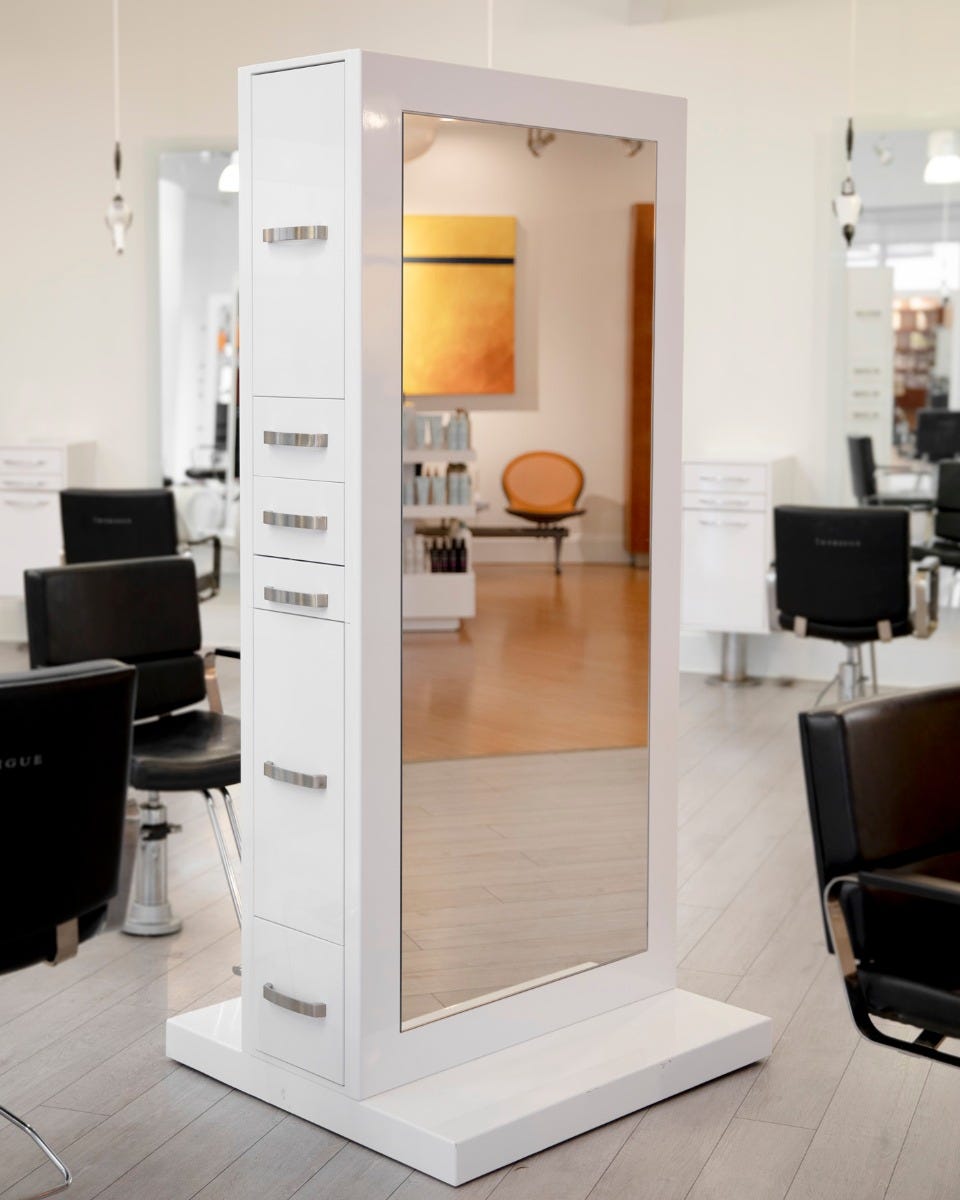 Genesis Styling Station in White
After a couple of phone calls, Jeff visited Minerva's showroom and warehouse in Monroe, Georgia, only about an hour drive from his salon in Marietta. "It was right in my backyard, and I loved how I could actually feel and see the furniture without buying it first," said Jeff. Luckily Minerva offers a fly-in program for those living out of state, so everyone can have the opportunity to experience their equipment first-hand.
Because Intrigue is very successful, Jeff needed stations that not only matched the modern and SOHO décor, but could also endure the wear and tear of a busy salon atmosphere. After browsing Minerva's showroom, he chose the sleek Genesis Styling Station in Arctic White. "We do 150-160 clients a day, so things get beat up," expressed Jeff. "I wanted something that was going to hold up, and these stations just felt solid to me."
At the time of our visit to see Jeff, it had been almost a year since Intrigue Salon changed out their old, overused stations for beautiful Minerva equipment. Looking at them now, they stand tall, sturdy, and pristine like the day they were first installed. "My stylists are really happy to finally have stations that are so sturdy," beamed Jeff, "and I'm glad to have that trust level and relationship with Minerva."