Back to Blog
One Hair Mistake Gone Right: Meet Beck + Brix Salon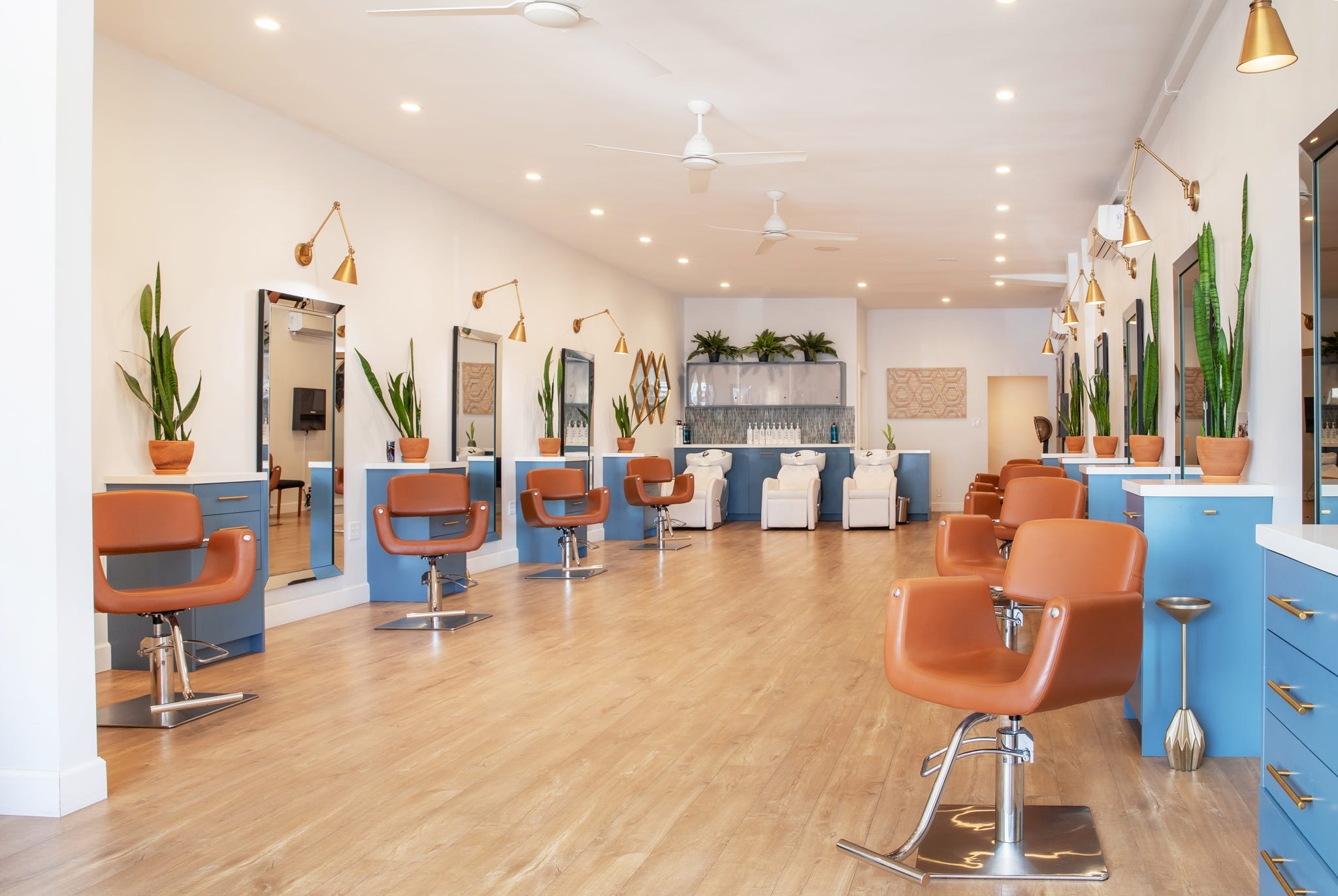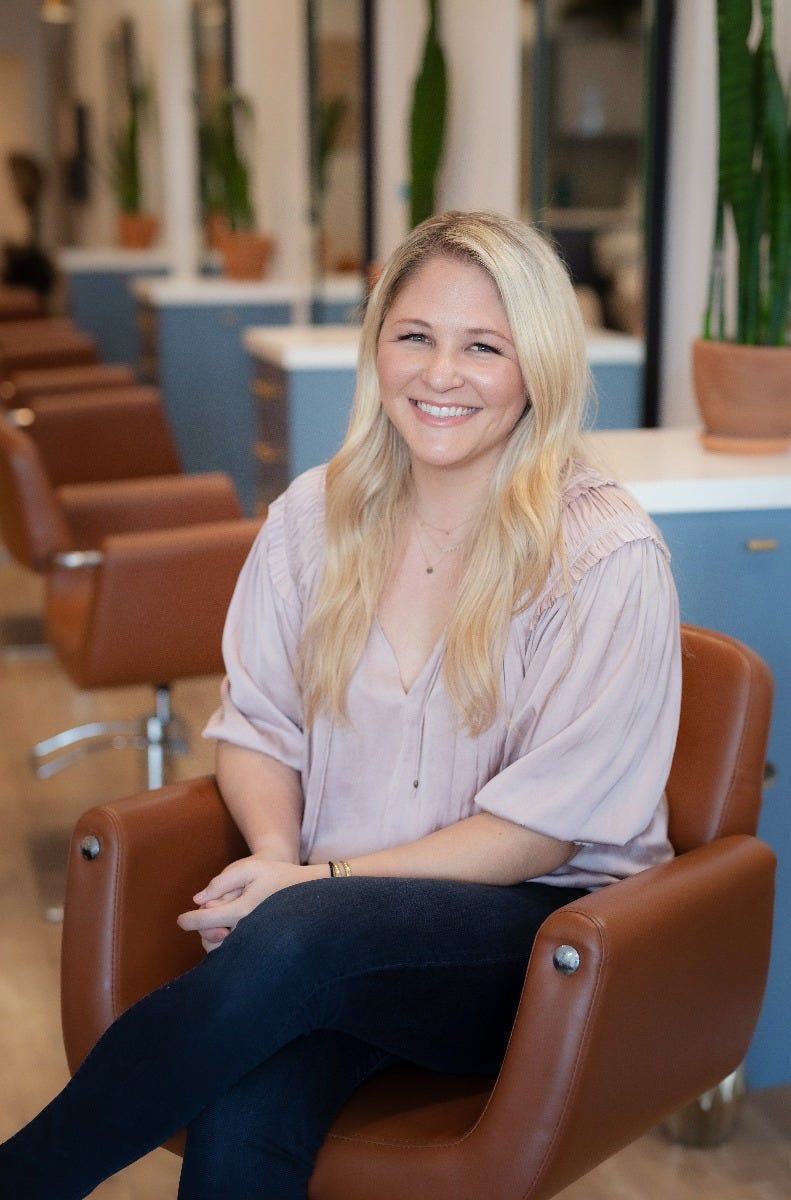 Amanda Bauer | Beck + Brix Salon
Sometimes all it takes is one mistake to lead you on a journey towards exactly where you're supposed to be, and Amanda Bauer can attest to that. At age 19, Amanda moved her life to California to explore career opportunities. In an attempt to save some money, Amanda decided to try dying her own hair from home which resulted in accidentally turning her hair a green and red color. When Amanda returned to work the next day, her boss informed her she would need to get it fixed and sent her to the salon down the street. Little did she know, this mission to correct the hair coloring mistake would lead Amanda to befriend a hairstylist who would later act as a mentor to her hairdressing career.
"I became best friends with my hairstylist, and she encouraged me to go to beauty school to pursue a career in hair," explained Amanda. "It took me a couple of years, but I went to beauty school while my friend mentored me at the salon she worked at, and it was great."
Within days of becoming a licensed hairdresser, Amanda fully booked her entire first week with clients and began working alongside her friend and mentor at a well-known salon in Manhattan Beach, California. Although her hairstyling career was thriving, Amanda and her collogues were faced with some unpleasant changes around the work environment when the salon owner fell ill and other people began taking over the business.
"Things were changing, and I knew it was just time for me to move on," expressed Amanda. "I started thinking about opening my own salon, and then this huge space became available in downtown Hermosa Beach."
Originally Amanda envisioned a small six person salon, but when a space became available in the ideal location of downtown Hermosa Beach, she knew this was the right spot for her future salon. More than anything, Amanda wanted the salon and its name to be something completely authentic to her. While brainstorming names, Amanda centered her ideas around who she was and what she was truly passionate about. Her son Becken came to mind, and when she found out she was expecting another baby boy, inspiration struck.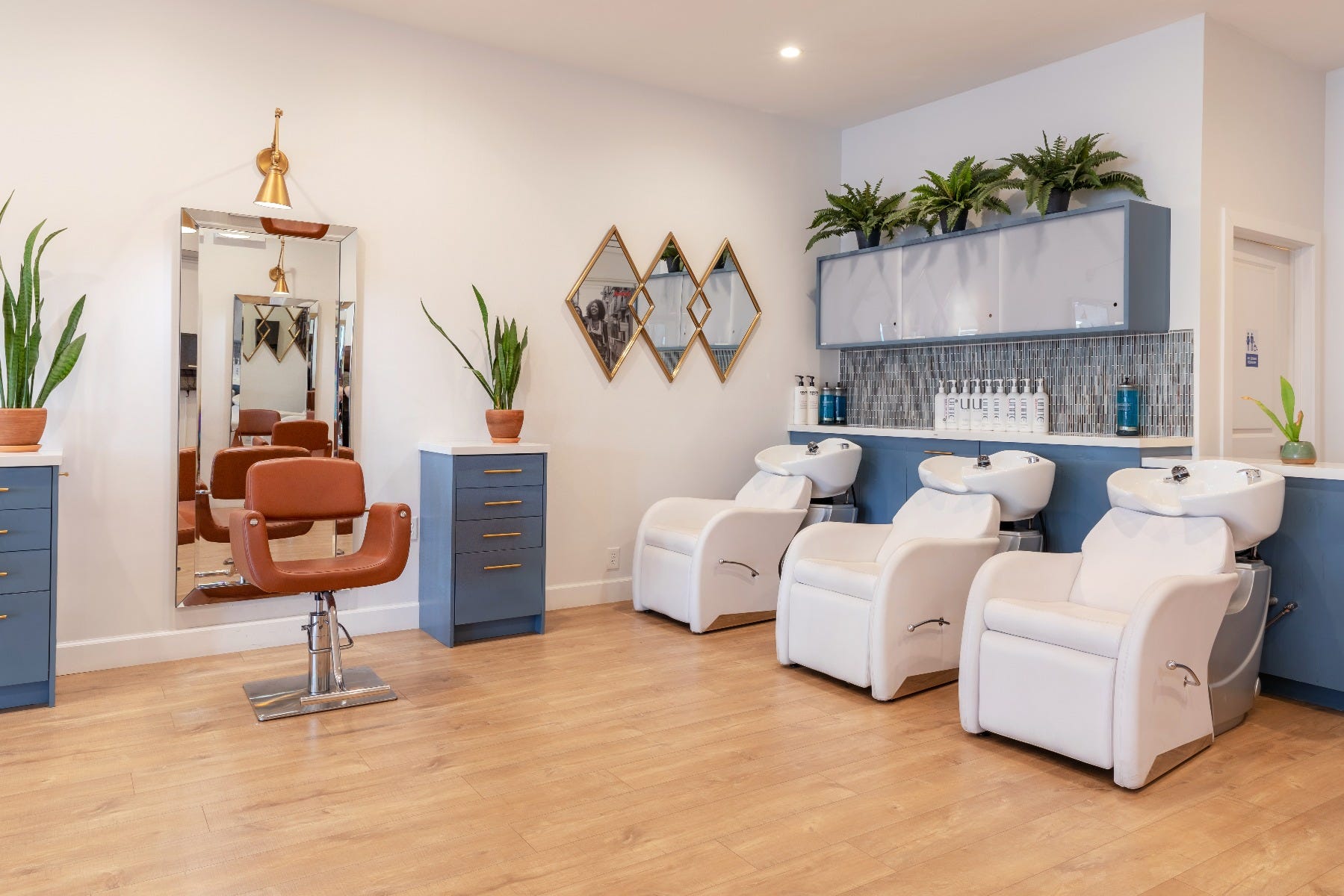 Corsa Styling Chairs & Avery Shampoo Systems
"I knew I wanted the name to be Beck plus something, so I literally named my second kid Brixton to name my salon Beck + Brix," laughed Amanda. "I have these two beautiful blonde boys, and naming the salon after them is what truly felt the most authentic to me."
Like the name, Amanda wanted the décor of Beck + Brix to be completely authentic and reflect her own personal style. At the time, Amanda's friend Bianca Ecklund was leaving her hairstyling career to become an interior designer, so she offered to help create the entire look of Beck + Brix. After scrolling through countless salon images on Pinterest for décor inspiration, Amanda first envisioned a clean space with an all white and gray color scheme. However, her friend Bianca advised that adding more color would give the space warmth, while maintaining an overall clean, soft, and refreshing look.
"We actually found a picture of a kitchen that we loved with blue/green cabinets and brass hardware, so we started gravitating towards a beachy desert vibe," explained Amanda. "Then we saw the Corsa Styling Chair in camel on Pinterest, and it really drove the whole concept of the salon together for us."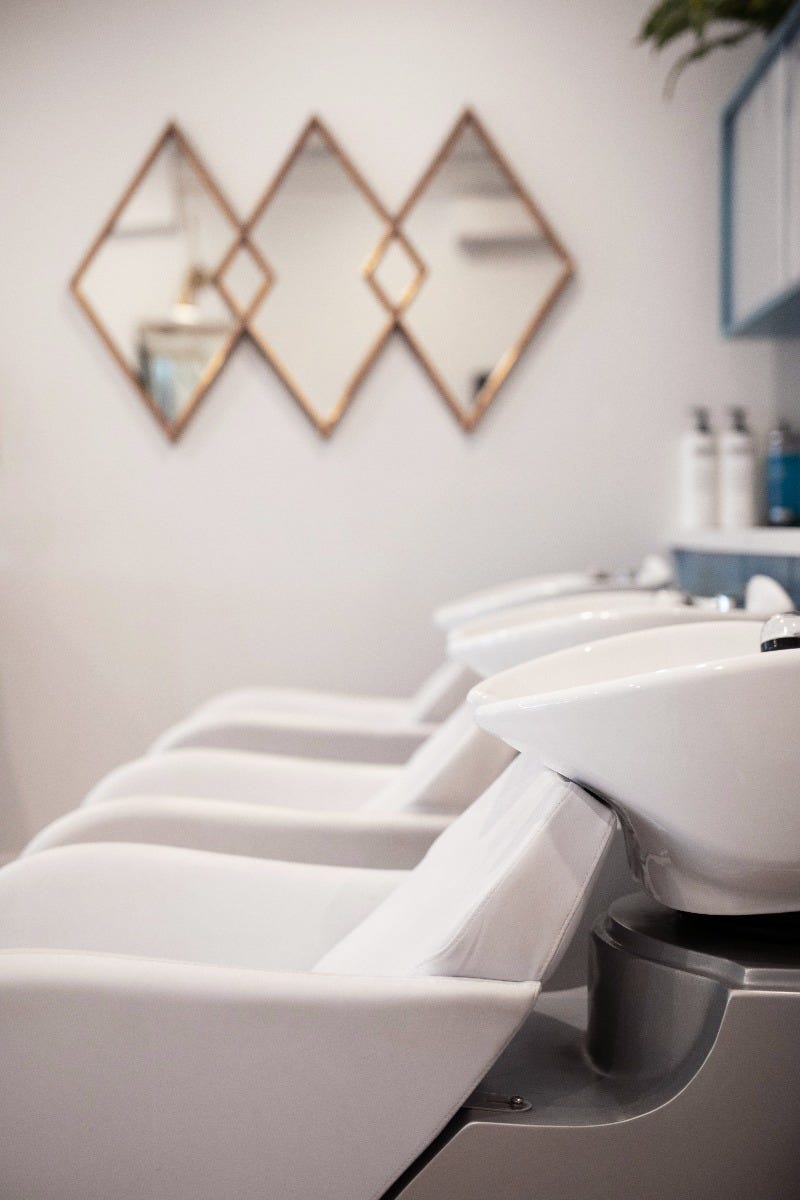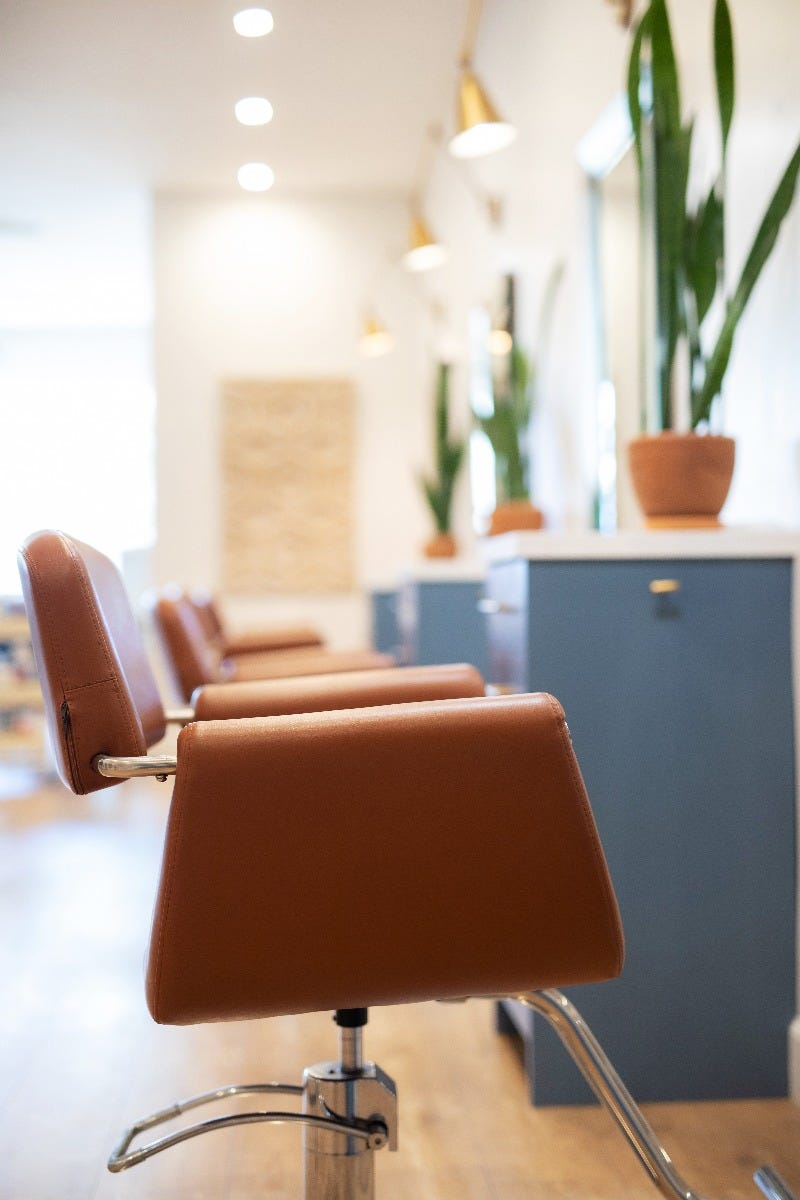 When they discovered the chairs were from Minerva Beauty, Amanda and Bianca visited our website and began picking out equipment that would match their clean, warm, and beachy salon aesthetic. After receiving color swatches from Minerva and consulting with a sales representative, Amanda chose Corsa Styling Chairs in camel and Avery Shampoo Systems in alpine white with white bowls.
"Everything was super easy working with Minerva, and finding the Corsa Styling Chair was a total homerun for us," expressed Amanda. "The open back keeps everything light and airy, and the warm camel color just worked so well for our salon aesthetic."
Beck + Brix opened its doors for business in May of 2018 and has been a complete success ever since. Soft natural light floods in from the large store-front windows and brightens up every corner of this clean and inviting space. Mellow music plays throughout the downtown Hermosa salon, creating a laid-back vibe to match the gorgeous beachy desert aesthetic. From the name to the décor, Beck + Brix is completely authentic and everything Amanda dreamed it would be. For those wanting to take that leap into salon ownership, Amanda offers some advice based on her own personal experiences.
"If someone is ready to open their own salon, my advice would be to not overthink it too much," explained Amanda. "Know what you're capable of, do your work, and everything will fall into place."
Corsa Styling Chair
The Corsa Salon Styling Chair will bring a sense of elegance and style to any salon setting. It features a gently curved seat with a floating back for maximized space and comfort, high density foam cushioning with memory, a modern stainless steel T - Shaped footrest, and is completely covered in smooth vinyl. Pair this Salon Styling Chair with the Corsa Shampoo System and the Corsa Dryer Chair for an elegant cohesiveness throughout your entire salon space.
Shop Now
Avery Shampoo System with White Bowl
The Avery Shampoo System combines exceptional comfort, style, and functionality and is guaranteed to enhance your client's salon experience. Completely covered in smooth vinyl, the Avery Shampoo System features high density foam cushioning with memory for maximum comfort, contoured seat, reclining footrest with side lever, heavy duty 5/8" thick 7-ply plywood and steel reinforced frames, fully upholstered armrests, reinforced double stitching, black ceramic tilting bowl, premium gel neck rest, basket strainer, spray hose, UPC and cUPC certified fixtures, and flexible drain line. This shampoo system meets California TB117 Fire Retardant Standards.
Shop Now