Back to Blog
10 Upscale Salon Ideas for Your Luxury Beauty Business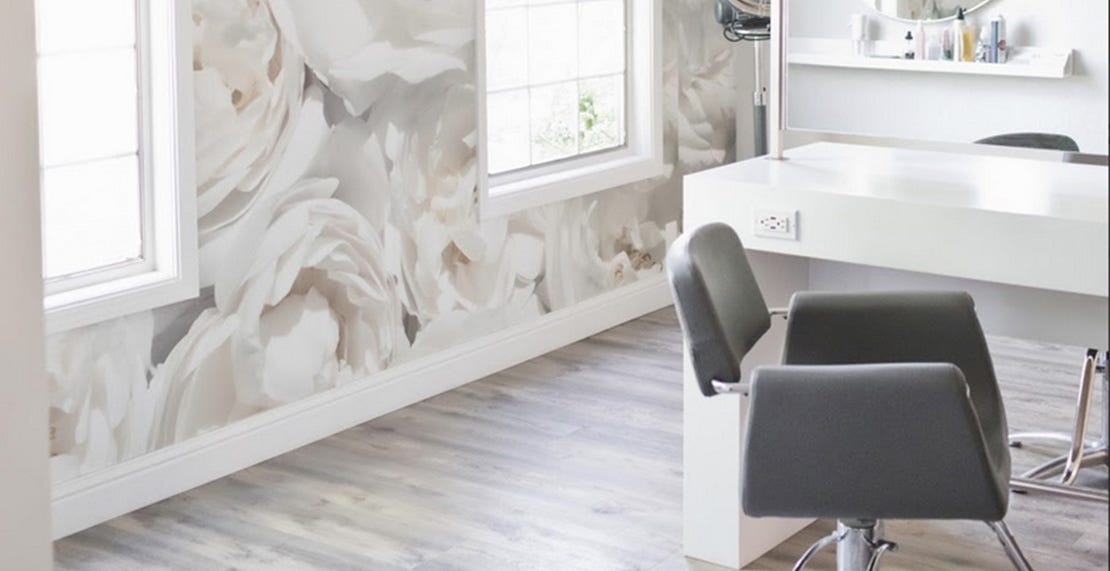 Are you operating a luxury salon business or hoping to add more high-end services and touches to your salon or spa? Either way, luxury salons create an atmosphere and standard that more consumers are looking for as they add more pleasure and self-care to their routine. And what better way to unwind and enhance your beauty than visiting a luxury salon or spa that prioritizes your comfort and makes you feel like you're being pampered? Nothing compares to the experience guests enjoy at a luxury salon, which is why it's understandable that you would want to create this vibe and atmosphere for your business.
But what exactly constitutes luxury when it comes to the salon? When you envision a luxury salon, you may think of minimalist decor, privacy, state-of-the-art equipment, fancy chandeliers, glasses of champagne and even celebrity clientele. Whether you have a high-end client base already or you are looking to attract them, creating a luxurious atmosphere is possible by elevating certain aspects of your salon, which will bring you the demographic you're hoping to reach.
Depending on the status and atmosphere of your current salon, you could take a few simple steps to push it to that premium level or you may need larger adjustments like a renovation or replacing your salon equipment. Either way, elevating your salon and turning it into a luxurious establishment could allow for a huge boost in business and notoriety.
If you want to add more opulence to your salon to draw in upscale clientele or to give your current guests an elevated level of service, you'll want to keep reading to learn how certain aspects of your business — such as your salon equipment — play a role in creating a luxurious atmosphere.
What Makes a Salon 'Luxury'?
There are many characteristics of a luxury salon, whether they seem obvious or subtle. And that means there are just as many ways to elevate your place of business and ensure you're meeting expectations and giving your clients the best experience possible. While all luxury salons are unique and different in their own ways, there are some common features and aspects that draw in exclusive clientele and create a stand-out reputation wherever they are located. Here are some of the many features that luxury salons have in common.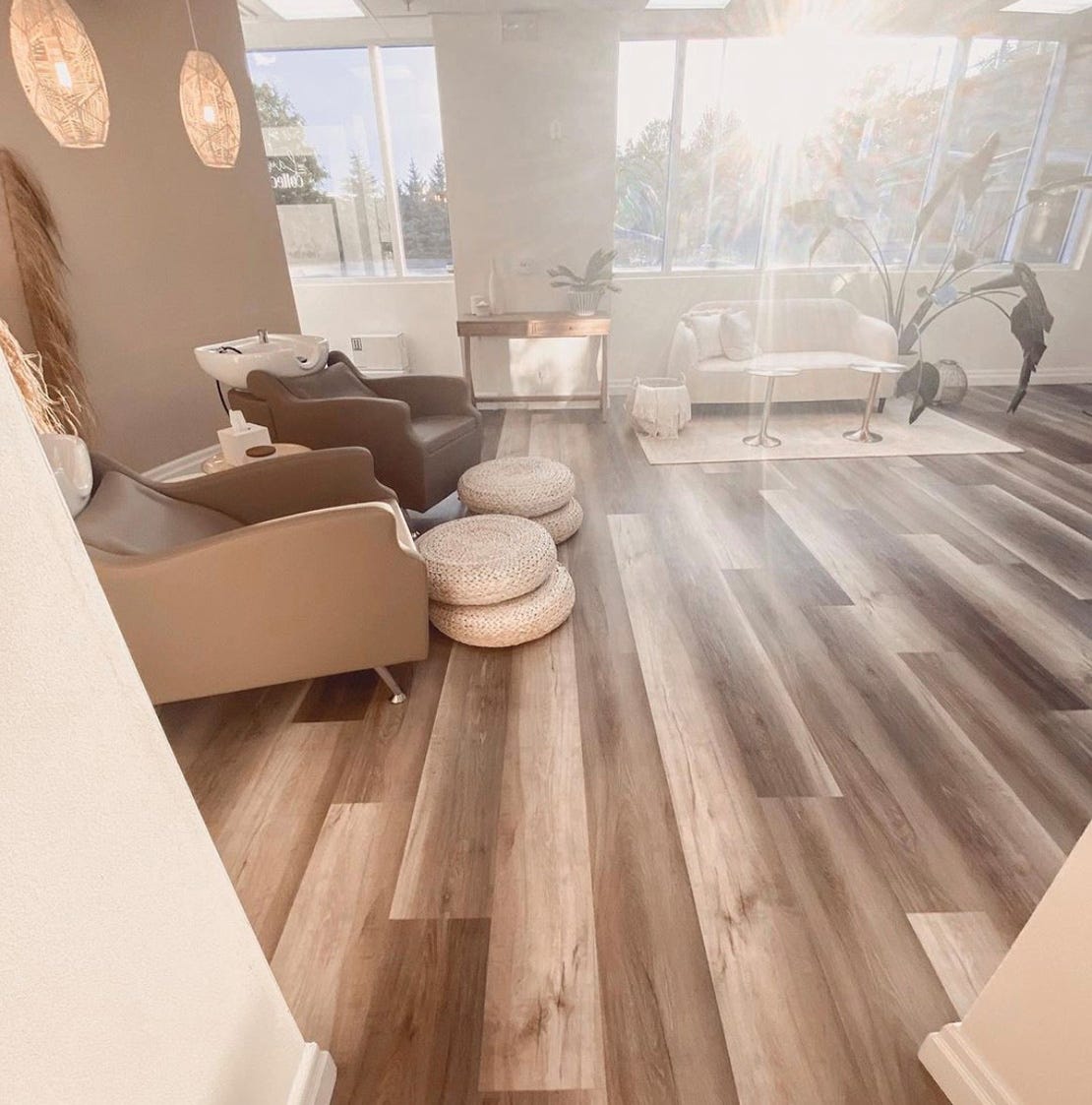 Aesthetically Pleasing Design –

When you walk into a luxury salon, what is the first thing you're greeted with? Most likely, the reception desk and a waiting area. The way that luxury salons differentiate themselves in this regard is through high-quality furniture that both prioritizes the client's comfort, while also boasting an upscale aesthetic that perfectly matches the salon's interior design and decor. Make sure you have comfortable seating with an attractive design, with your pieces looking fresh, new and not beat-up or dingy. Our

Designer Series

, for example, makes an excellent addition to any high-end salon looking to capture this aesthetic.

Stand-Out Customer Service –

Luxury salons don't have customer service snafus. Clients are taken care of from the second they walk through your luxury salon's door to the second they leave. Guests may even be provided with special amenities and services while they wait that traditional salons don't typically offer, like a glass of champagne. Keep reading to learn how you can create customer service protocols for a luxury salon. Be sure to promote your customer service to attract the right clients.

High-End Services –

One of the biggest differentiators between a traditional salon and a luxury salon is the services they offer. Luxury salons typically have services that are exclusive and can only be received at that particular salon, which makes these services harder to find elsewhere, creating a high demand. We'll share some of these services below.

Exclusive Products and Retail –

Luxury salons are popular for a reason, and one of those reasons being the products that these salons use and

sell on their retail displays

. These products are exclusive and can only be purchased through the salon, which makes their clients feel special and exclusive – an important feeling to create if you want to attract and retain high-end clientele.

Convenience –

High-end clientele love to have access, which is all the more reason to build convenience into every aspect of your luxury salon. For example, maybe having a valet service on hand or providing clients with an iPad or the opportunity to be served an espresso or glass of champagne while they wait can create the feeling of being pampered. You may also want to provide your clients with a streamlined booking service or direct contact to their stylist or esthetician so that they feel you're just one call away. It's important to create the reputation that you are willing to accommodate your clients in whatever way you can — whether they are in your salon or on the way.
Upscale Salon Ideas for Your Luxury Beauty Business
Now that you have a basic understanding of how luxury salons and beauty businesses set themselves apart from the traditional or typical salon, here are some ways you can elevate your salon or improve your luxury beauty business. Some of these techniques can be applied to your business instantly and some may take time, but patience is key here. These tips can also be useful for those salons that want to simply elevate and improve their atmosphere and services without wanting to fully commit to the luxury beauty business experience. If that's the case, it's important to keep your current customer base in mind while elevating certain aspects of your business and adding on services. These additions need to appeal to them and accommodate them, too. You don't want to be replacing things that already work well for your clientele, as well as the services they currently depend on and love.
1. Determine Your Aesthetic and Design Accordingly
A salon or beauty business's interior design is a critical factor in whether or not the space appears to be luxury. Not only do services and the talent you have in your salon matter if you want to have a luxury salon or beauty business, but the vibe and aesthetic of your salon — down to the very smallest details — need to meet the expectations of high-end clientele. Less is more when it comes to designing your luxury salon, so stick to minimalist design queues and ensure that the aesthetic is communicated throughout the entire space. For maintaining that clean high-end feel, consider using salon equipment such as the Minerva Beauty Designer Series. As you can see, the high-end finishes of these pieces will make a great first impression for your clients. If you're planning on designing your space yourself, check out Minerva Beauty's Design Studio where you can custom design your salon's floor plan.
2. Choose a Sharp Color Scheme
Colors play a role in our mood and our experiences. In fact, they could be the very thing that makes a client feel comfortable and welcome or the aspect that could drive them away. When you're designing a luxury space, you will want to narrow in on a color scheme that is both minimal but impactful and falls in line with your salon's personality. Some of the most popular colors that represent luxury are champagne, gold and green.
3. Invest in the Latest Equipment and Technology
Luxury salons and spas always have top-of-the-line equipment like modern and chic shampoo systems. High-end clientele seek exclusivity. Whether they are getting their hair done or enjoying a relaxing facial, they will prioritize salons that offer the best of the best when it comes to equipment and technology. It's critical for your salon to have eye-catching and comfortable equipment — from the waiting room to the styling chair or treatment rooms. Your equipment should be matching and cohesive to create a luxurious and high-quality look across your entire space.
Shop Minerva Beauty Salon Equipment
4. Create a Digital Experience
Not only does your physical salon or beauty business need to have a stunning and luxurious interior, but it also needs a visually-appealing website that sets the tone for what your guests can expect from your business. Along with a stunning and thorough website, you will also need to create or enhance your social media presence. All of your digital platforms should communicate luxury and attract high-end clientele. You will want to make sure your website communicates all of the services you offer and how your salon or beauty business sets itself apart from the others.
5. Assemble a Thorough and Accommodating Customer Service Team and Plan
Stand-out customer service is an integral part of having a luxury salon. Whether your clients are communicating with your team over the phone, digitally or in person, your customer service team needs to be as accommodating as possible. Higher-end clientele expect the best customer service when they visit or schedule with a luxury salon, and they also want multiple ways to reach your salon, stylists, estheticians and other personnel. It's critical to make sure your team is ready to accommodate your guests however they can.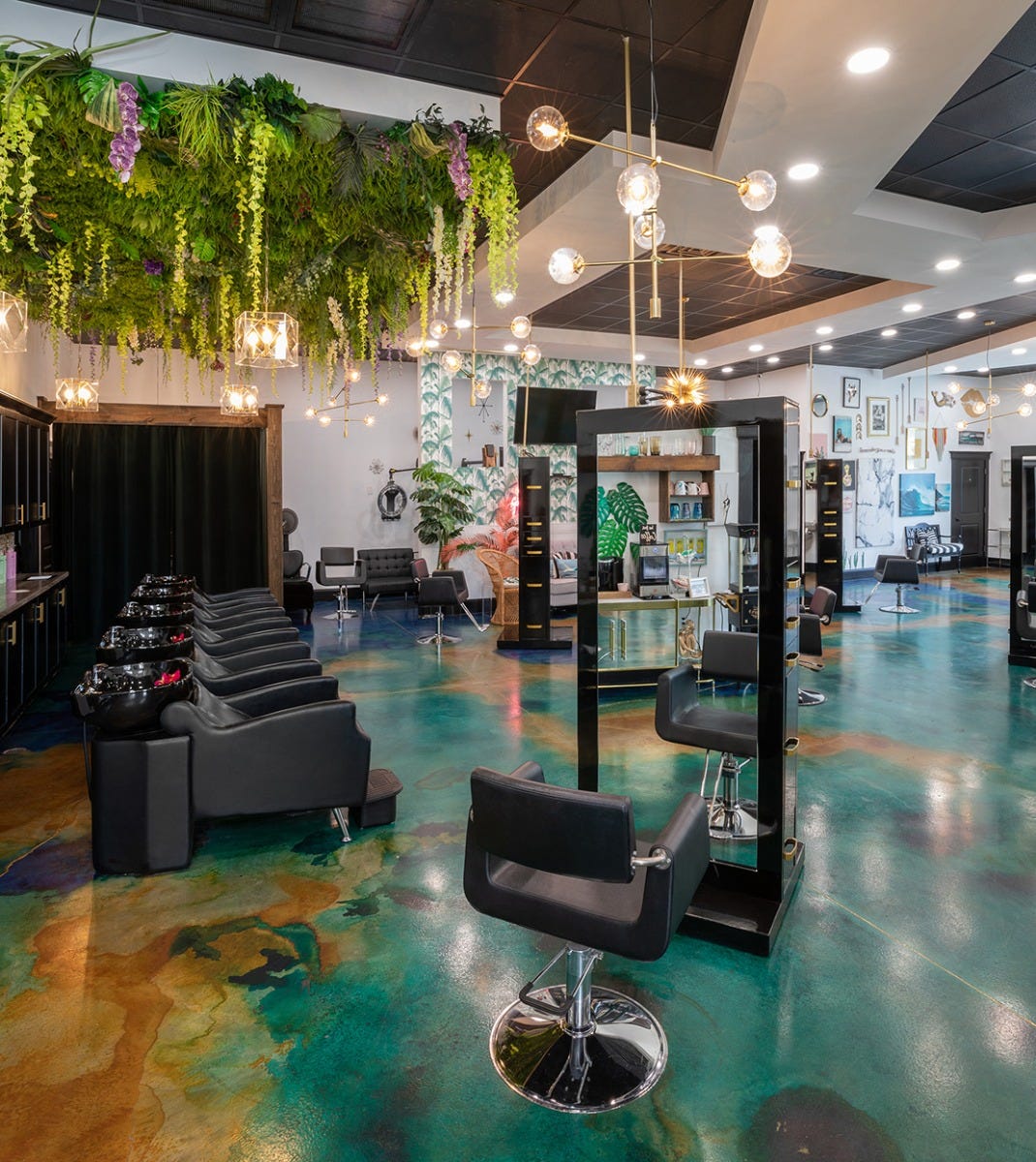 6. Add Luxury Services
You know what works best with your existing client base, but if you're looking to draw in higher-end clientele, you may want to entertain the idea of adding indulgent and exclusive treatments and services. Research which treatments are popular right now, and talk with your team about how your salon or beauty business can put its own unique spin on it. A big way to differentiate yourself from other salons is by adding exclusive and trendy services onto your offerings.
7. Hire Talent with Experience in Luxury
Luxury salons and beauty businesses rely on their services to set them apart, but the luxury really comes across in the way that your people and talent treat your guests. Visiting a luxury spa is 90 percent about the experience, which is why it's important to have stylists, estheticians and people at your business who have experience in creating a high-end atmosphere and accommodating luxury clientele.
8. Create a Welcoming and Comforting Waiting Room
High-end clientele want to feel special and taken care of from the moment they walk into your salon. This is why creating a comfortable and accommodating reception area and waiting room is an important aspect of having a successful luxury salon or spa. Make sure you have stylish and comfortable seating that blends in seamlessly with your interior design aesthetic. You can also provide guests with champagne, espresso, water and any other kind of refreshment while they wait. Make sure guests are promptly greeted by a receptionist as they walk in.
9. Invest In and Sell Personalized Products
When catering to high-end clientele, keep in mind that they want exclusivity and to feel special. You can accommodate this a step further by launching or introducing an exclusive, custom product line at your luxury salon, spa or beauty business. If personal products aren't up your alley, you can fill your retail shelves with thoughtfully-curated products that offer your clients the best of the best.
10. Keep Your Space Clean
A luxury salon, spa or beauty business should always be sparkling clean. One of the biggest differentiators between luxury and traditional salons is the organization and cleanliness. To ensure your salon is clean and ready for high-end clientele at all times, assemble a cleaning team or hire one and create a plan for cleaning that best accommodates your hours of operation.
Now, you're ready to elevate your salon and differentiate your business with these luxury additions. As a luxury salon, the motto should always be to go above and beyond for your clients, and these upscale salon ideas will ensure that your business stands out.