Back to Blog
4 Salon Suite Floor Plans & Designs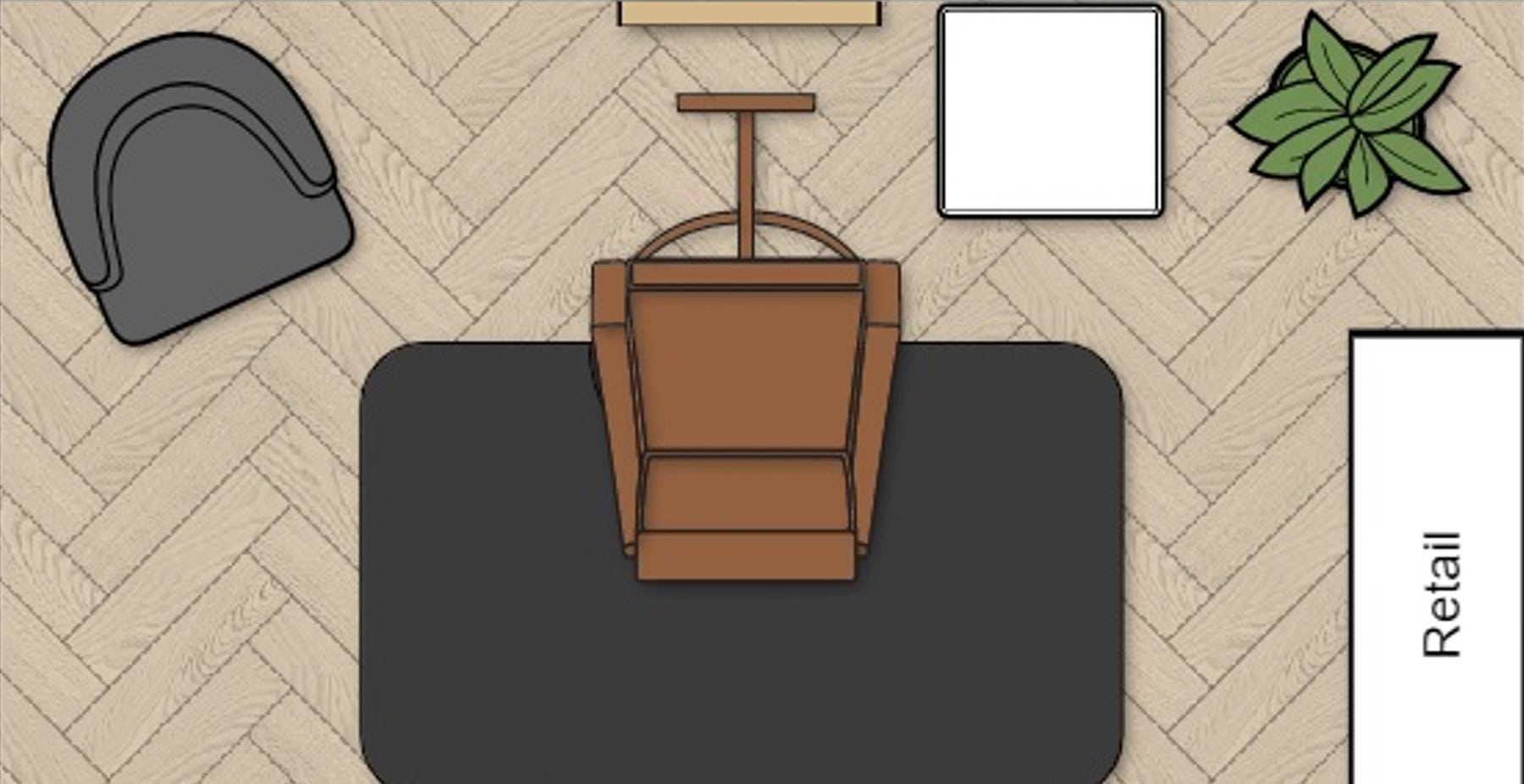 Space may be limited, but the options are endless when it comes to the design of your salon suite. If you are at a loss as to where you should start, Minerva Beauty has created four salon suite layouts along with a sampling of products for inspiration to help get you going. As a hairstylist, you understand the importance of beautiful and thoughtful design. Use the below to launch your own creative vision for your salon studio.
1. Casual Elegance
An elegant interior does not have to be stuffy or gaudy. In fact, it is best to tone down the extravagance in such a tight space. Opt for streamline pieces, metallic touches, and creamy neutrals for a casual atmosphere with just the right amount of sophistication. Go for a light wall color with a soft blush pink tint for a sleek and glamorous pop of color.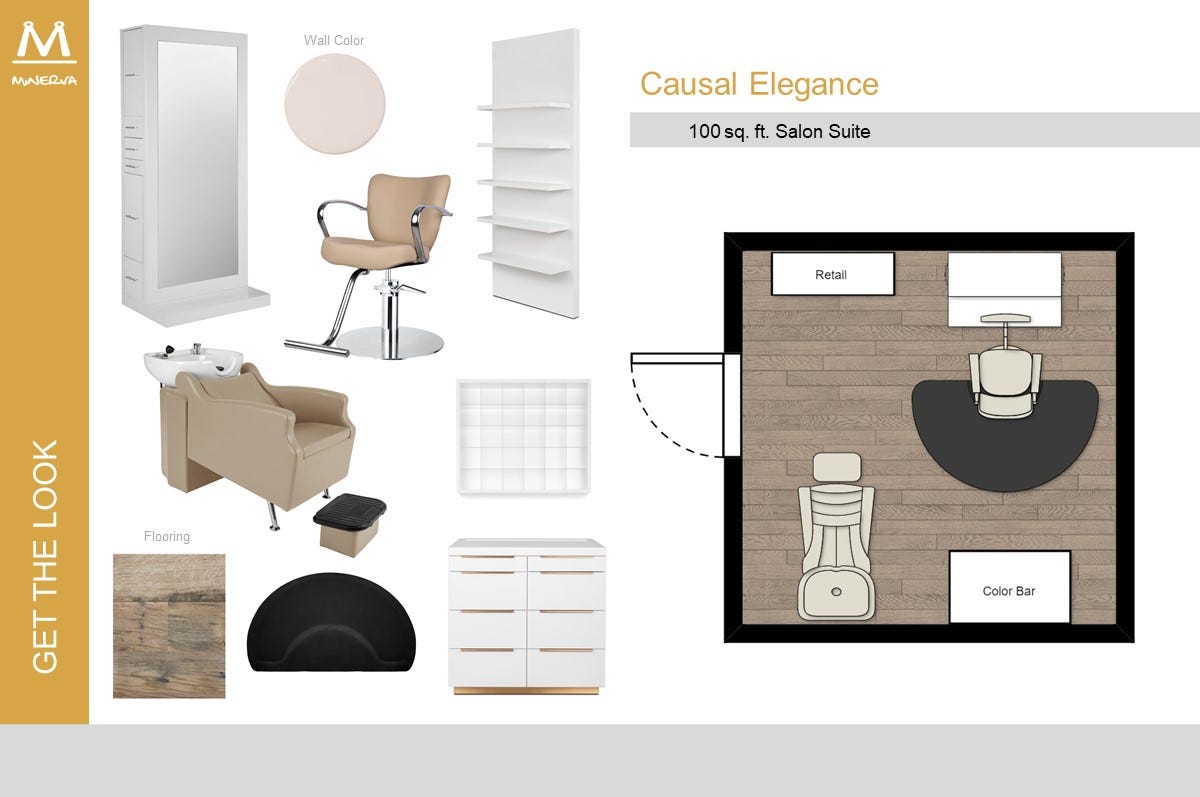 Featured products: Top to Bottom
2. Moody Glam
Contrast is key to creating a deliciously moody interior. A mix of richer furniture, fabrics, and finishes gives a mysterious air to the room while the presence of a darker palette creates intimacy. An ebony wood styling station with gold metal detail looks expensive when paired with a highly contrasting ivory hued styling chair. To truly set in the posh atmosphere, a dark floral wallpaper will make a great accent wall or even on the ceiling.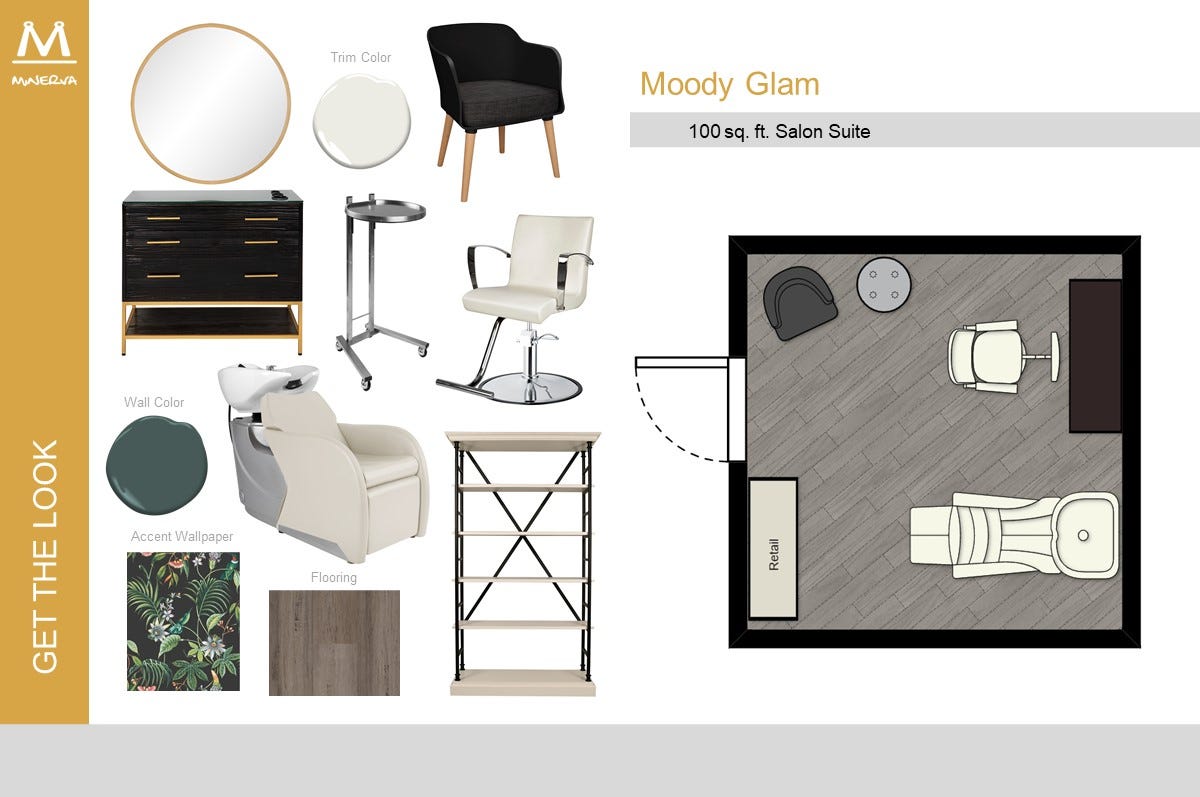 Featured products: Top to Bottom
3. Modern Sleek
Sharp angular lines and minimal silhouettes are all you need to achieve a modern look. Crisp white furniture pieces look sleek and will make your retail products stand out when displayed. Use stainless steel and gold finishes throughout to bring an edge to the look with a metallic shine. Try a darker steel blue wall color to play up the modern flair.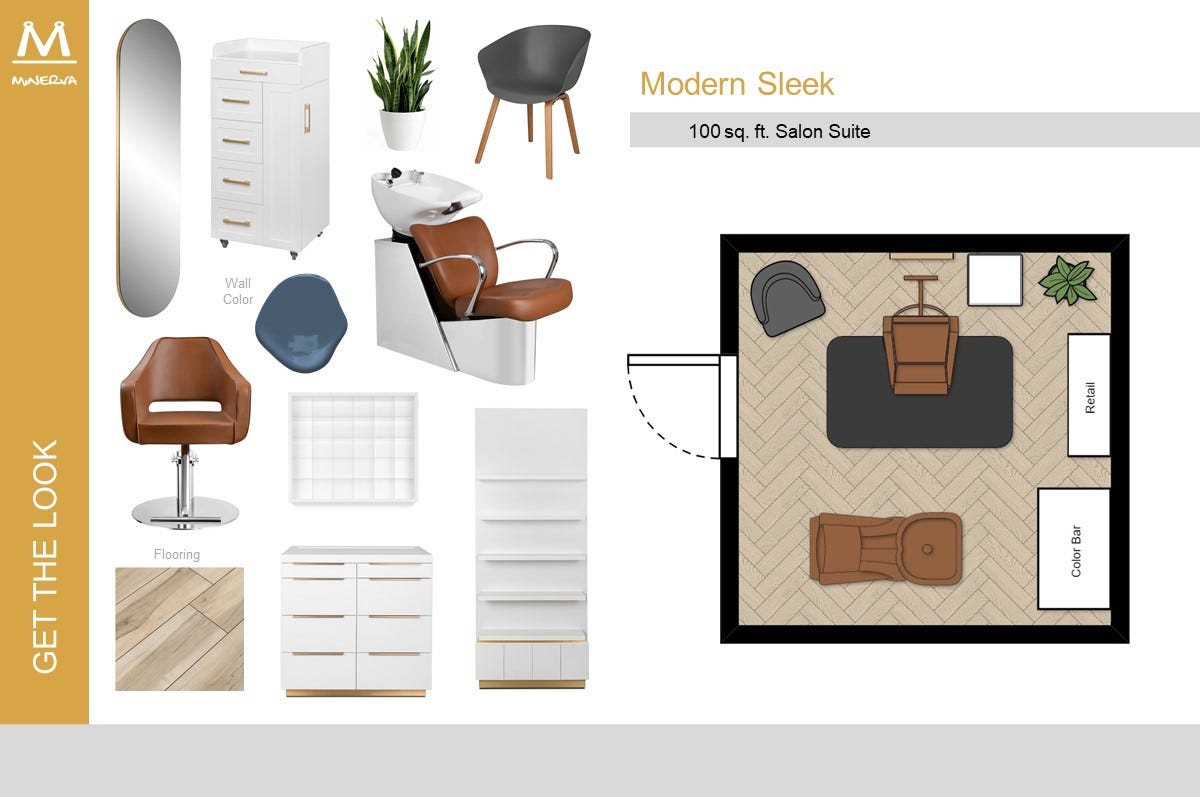 Featured products: Top to Bottom
4. Retro Charm
Retro style has a fun, lively feel to it with bold designs and funky color combinations. Mocha and sage green upholstery gives the space a vintage 50's inspired twist, while the curved shapes, glass shelves, and touches of gold adds unique character and charm.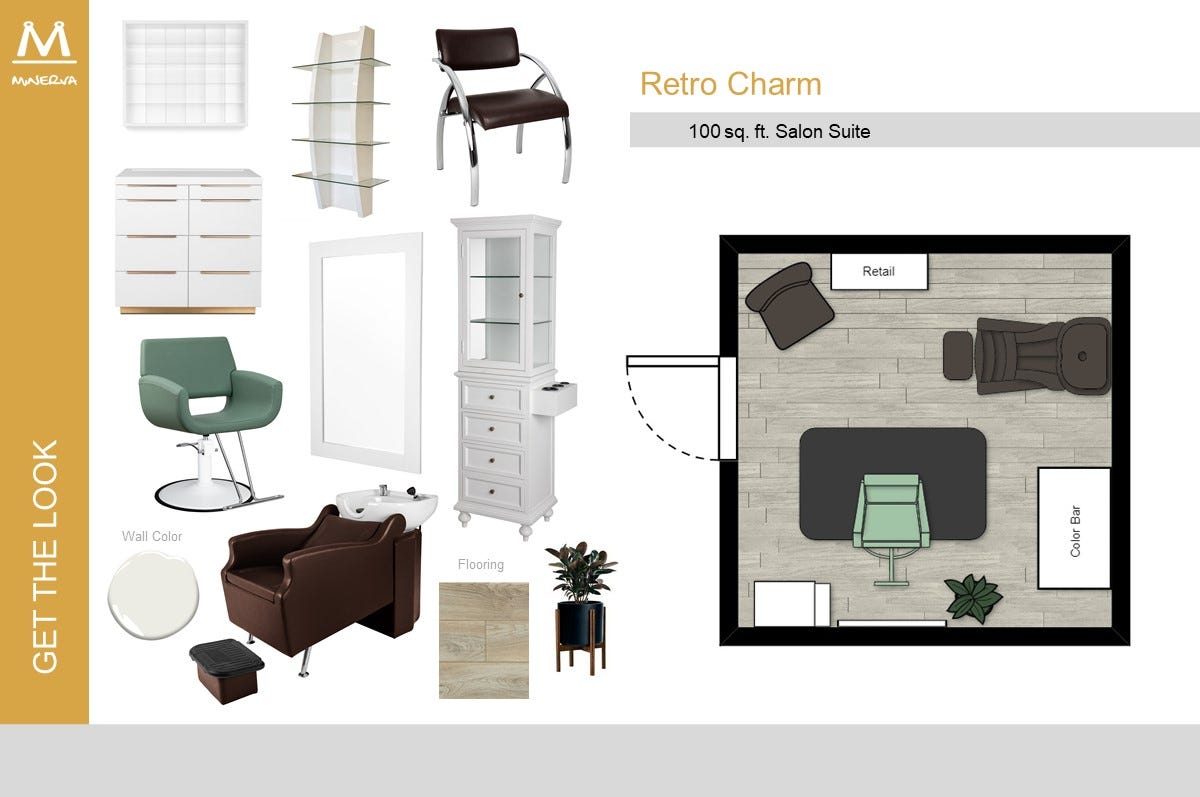 Featured products: Top to Bottom
No matter what vibe you're going for in your salon, studios can give you the flexibility to truly make a space of your own. With thoughtful planning, your salon suite can become a reflection of your personality and attract clients that jive with your style.
For more inspiring salon looks, check out our Instagram @minervabeauty for loads of real salon photos using Minerva Beauty furnishings.