Back to Blog
How to Retain Clients in a Salon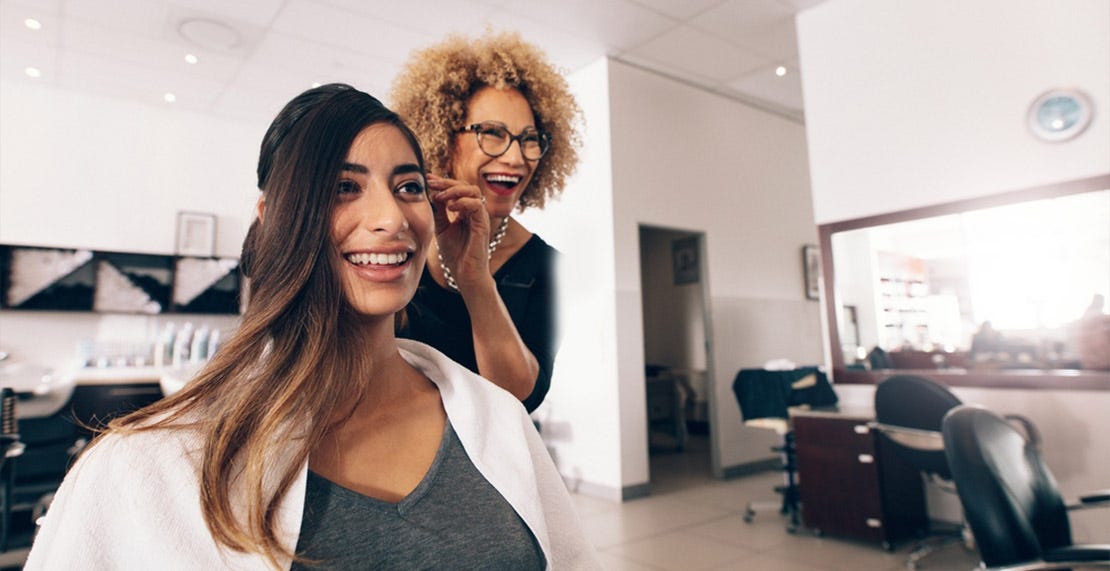 Source: Jacob Lund
Retaining salon clients can be harder than learning how to build clientele, but it isn't impossible and we are here to show you practical approaches that pay off.
Whether you are running a salon that has a strong clientele base or is suffering from retaining quality clients, you can apply these salon client retention strategies to your business. Even if your clientele base is strong and you are successfully retaining your customers, it's important to keep these must-know approaches in mind so that you don't lose clients and are always focused on improving your customer service.
Why Do Clients Leave?
Before we look at how to retain clients, it's important to understand the many reasons why a client may choose not to return to your salon. Here are some of the most common reasons why clients leave:
They were unhappy with the price

They were not satisfied with the level of customer service

They were unhappy with the results

Services were delayed or took too long

Your salon was not accessible
How to Retain Clients in a Salon
Now that we know why clients are more likely to leave a salon than stay, it's easier to pinpoint certain aspects of the business that can be improved upon to boost client retention. These are best practices that all salon owners can use to improve their business, regardless of whether or not client retention is a focus.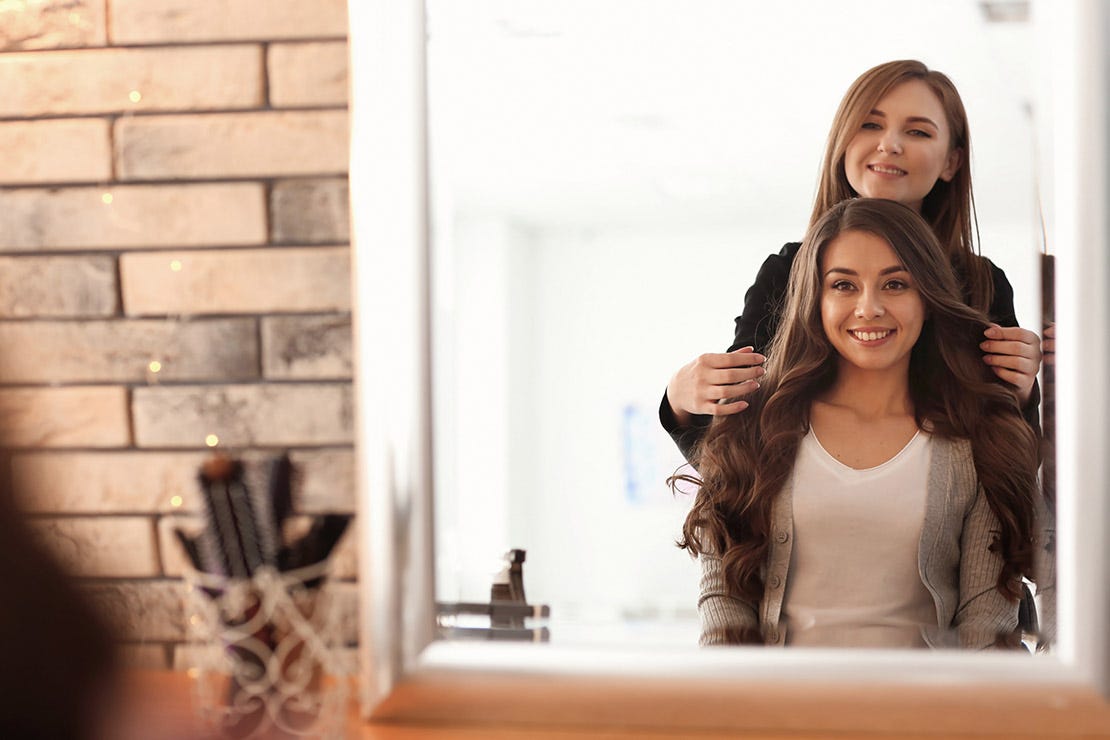 Source: Pixel-Shot
Make Clients Feel Welcomed
From the moment clients walk in the door and visit the salon reception desk to the second they sit down in the salon chair, they should be treated with the best customer service. Studies show that clients are willing to spend 70 percent more with a company they feel has great customer service techniques. Not only does this mean your clients will return, but you also have more potential to sell these clients other services and products.
Shop Minerva Beauty's Salon Reception Desks
Build Consultations Into Each Service
In order to make sure you and your stylists are always meeting your clients' expectations, it's important to build consultations into each service. When a stylist and client start on the same page, the odds that your client will be pleased with the end result and come back to your salon are high.
Create a Loyalty and Referral System
Creating a loyalty or reward system for your loyal clients will keep them coming back every time. For example, you can offer a promotion to clients after they have visited your salon a certain number of times. This incentivizes your clients to return and it rewards their loyalty. Referral systems are also similar as they reward your loyal clients for referring new clients to your salon. Both of these methods show your appreciation and go a long way.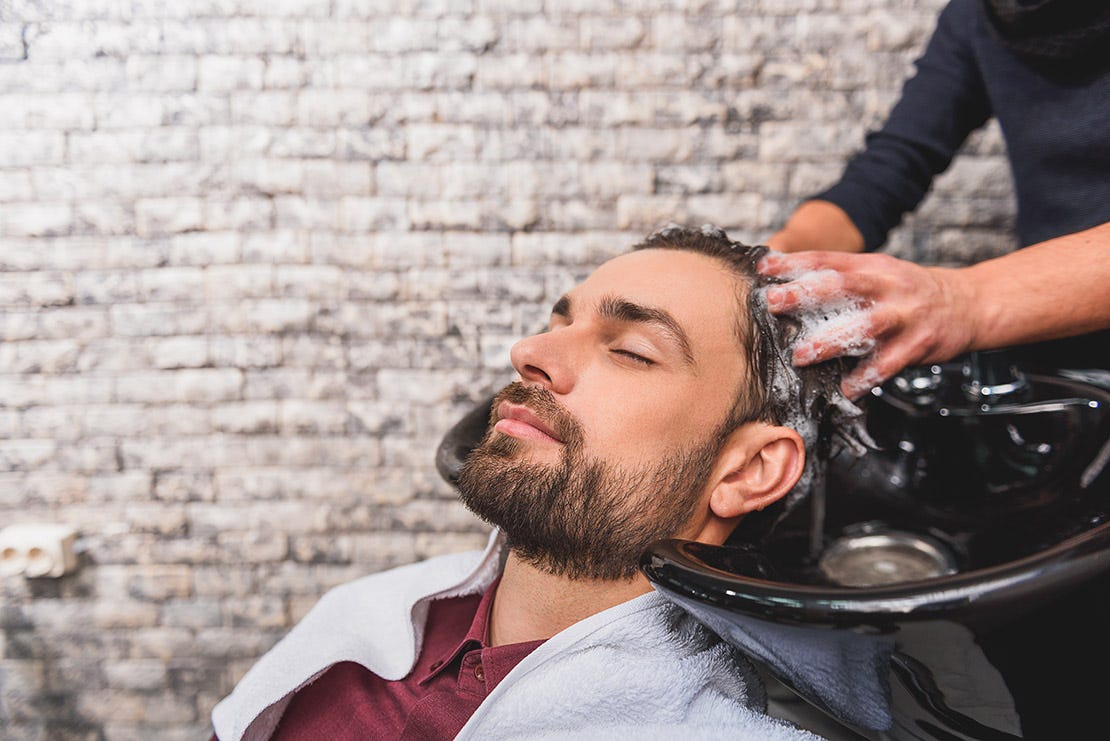 Source: Olena Yakobchuk
Ask for Feedback
How do your clients feel about the services you offer, the equipment you have in your salon and the stylists they see? To make sure you are keeping clients happy, conduct surveys and ask for feedback. A lot of times, the results will shed light on areas of your business that you can improve. For example, if your clients feel you need new equipment, it may be time to invest in new shampoo bowls.
Shop Minerva Beauty's Shampoo Bowls
Stand Behind a Mission or Issue
Salons that prioritize certain issues or causes like sustainability or clean beauty could attract and retain more clients. Today, consumers are looking to align themselves with brands and salons that prioritize the issues they feel most passionately about. If your salon backs a certain cause such as reducing paper waste, make sure it's known on your website and social media pages.
Engage on Social Media
If your salon doesn't have a strong digital presence as far as a website and social media platforms go, it's time to invest in your digital strategy. One way you can keep clients engaged and retained is by interacting with them on social media. Throughout your salon, include information about your social media usernames and hashtags and encourage your clients to interact with you on social. When they like your photos, leave comments or tag you in photos, comment, like and repost to make them feel seen and special.
You can easily implement one or all of these strategies to boost client retention and cause your business to boom. Plus, not only will you love being able to retain your clients, but your clients will also appreciate you going the extra mile to keep them engaged.