Back to Blog
Salon Supply Checklist: What You Need to Get Started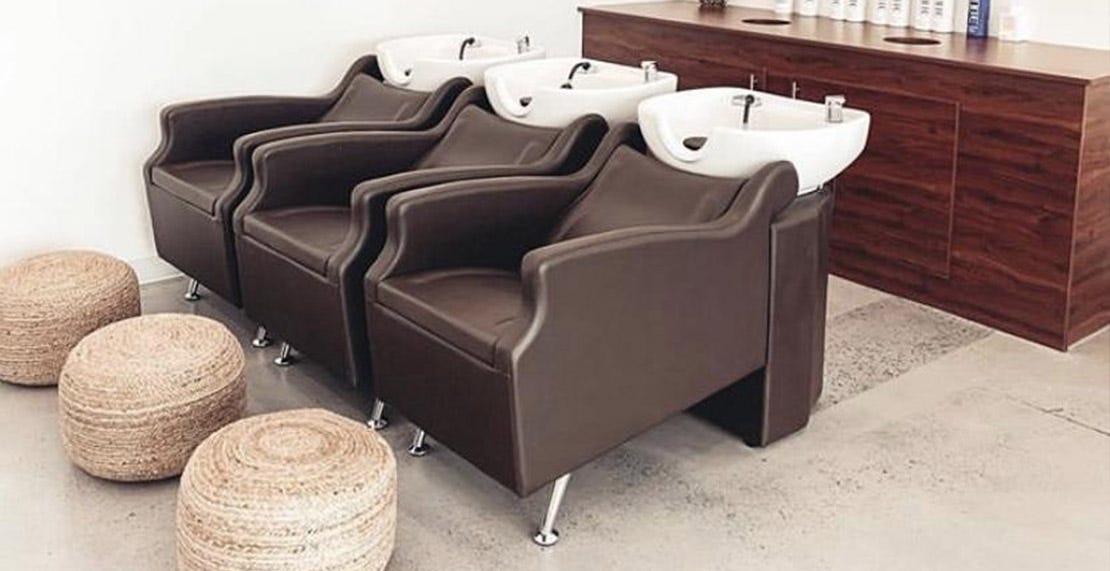 If you're in the process of opening a salon, it can feel a bit overwhelming to say the least. From your salon stations and décor to all the legal nitty-gritties, there's a lot to do and a lot to order. With that being said, when you partner with a reliable supplier like Minerva Beauty, you're setting yourself up for success and simplifying the process. Use our salon supply checklist to stay stocked and on top of things.
Shop Hair Salon Stations
Legal, Signage and Licensing
As you know, owning a salon comes with some liability and there are a lot of rules and regulations that govern our industry. But as long as you closely follow the rules and regulations set forth by your state's licensing board, you can operate in a way that's completely compliant. For example, in Texas, you must post a "Stop Human Trafficking" poster and a reporting complaints poster in your salon. Be sure you post your licensure, awards and certifications on the wall in a cute frame and stay up to code on all signage and postings.
State cosmetology license for all practitioners

All signage and posters according to state law

Mask regulation signage

Social distancing floor stickers and signs

Disinfectant and cleaning records charts

A list of health and safety rules

Hand-washing and sanitizing signage
Note: This list is by no means comprehensive. Always be sure to reference your state board's requirements about signage and licensing.
Styling, Cutting and Coloring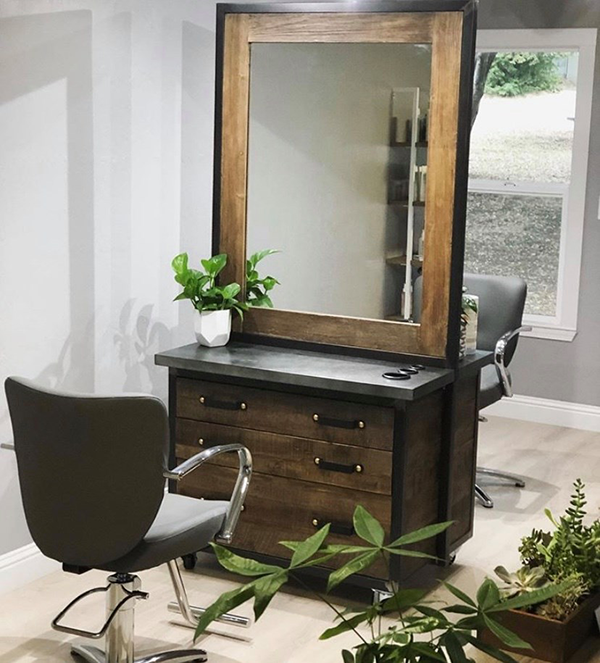 Your salon stations have a huge impact on the overall aesthetic of your business, so choose your components in a style that honors your overall vibe and mission. In addition to style, you need to think about efficiency, comfort and organization when designing your salon stations. Here are the essentials.
Styling stations

Styling chairs

Booster seats

Anti-fatigue mats

Carts and trolleys

Cutting and technical stools

Highlighting foil

Eye-Vac Electronic Dustpan

Styling tools
General Styling Supplies
Our general supplies category includes those essential styling tools and other basics required for providing your guests with the best possible service.
Brushes and combs

Styling tools

Clippers

Shears

Shear care set

Tail combs

Cutting combs

Round brushes

Finishing brushes

Styling brushes

Paddle brushes

Hair dryers

Curling irons

Straighteners

Sectioning clips

Towels

Shaving razors

Razor blades

Color and processing storage
Shampooing and Processing
Your shampoo bowl area should not only serve a purpose — to help you provide the best possible service to your customers — but should also contribute to the overall style and feel of the salon. Aim for a comfortable, high-end look but choose components that are designed for stylist efficiency and ease of use.
Shampoo Area
Shampoo systems

Anti-fatigue shampoo mats

Towels — regular or disposable

Carts or trolleys

Hot towel cabinets
Processing Area
Color processors

Hooded dryers

Dryer chairs

Other seating
Blowouts/Makeup/Lashes/Brows
Additional styling chairs

All-purpose chair for makeup/lashes
Shop Salon Stations
Reception Area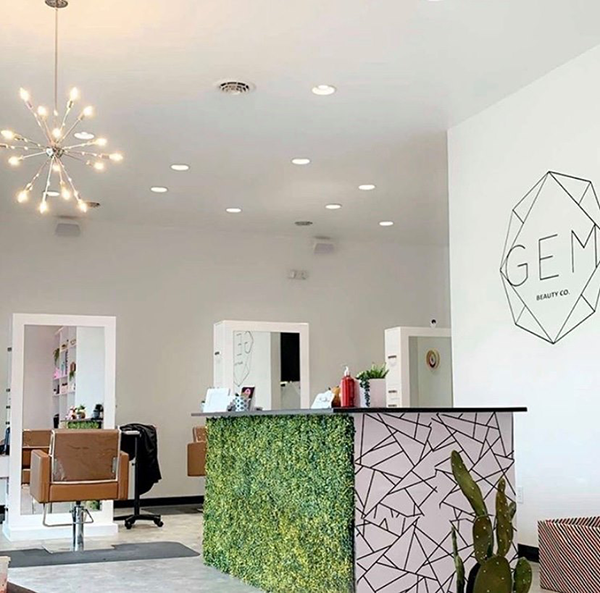 Remember, your salon reception area is the first thing people see when they walk in your business, so it has to make a good first impression. It should be comfortable enough for your guests to enjoy while they wait while also being practical and easy to clean for your employees. Don't forget to take advantage of this space to build out an attractive product display to help encourage guests to purchase those high-margin retail items.
Front desk

Retail shelving

Reception seating
Cleaning Supplies
Having the proper salon cleaning supplies in your arsenal is crucial to your business's success. Not only does it keep your salon compliant and up to code, but it also helps make guests feel welcome and at home.
Barbicide

Ship-Shape

UV Sanitizers

Cleaner

Eye-Vac Electronic Dustpan

Disinfectant spray

Disinfectant wipes

Disinfectant concentrate

Spray bottles for cleaners

Disinfectant jars for tools

Antimicrobial soap

Glass cleaner

Disposable gloves

Disposable face masks

Disposable towels

Paper towels

Brooms

Vacuums

Surface cleaners

Hand sanitizer

Glass cleaner

Trash cans

Cleaning towels

Comb and brush cleaner
Other Essentials
Don't forget these extras!
Aprons, capes and other apparel

Lighting

Styling tools
A lot goes into opening up a salon, but as long as you reference this list and go through category by category, you'll be ready for your first rush in no time!