Back to Blog
The 21 Most Dapper Barbershop Design Ideas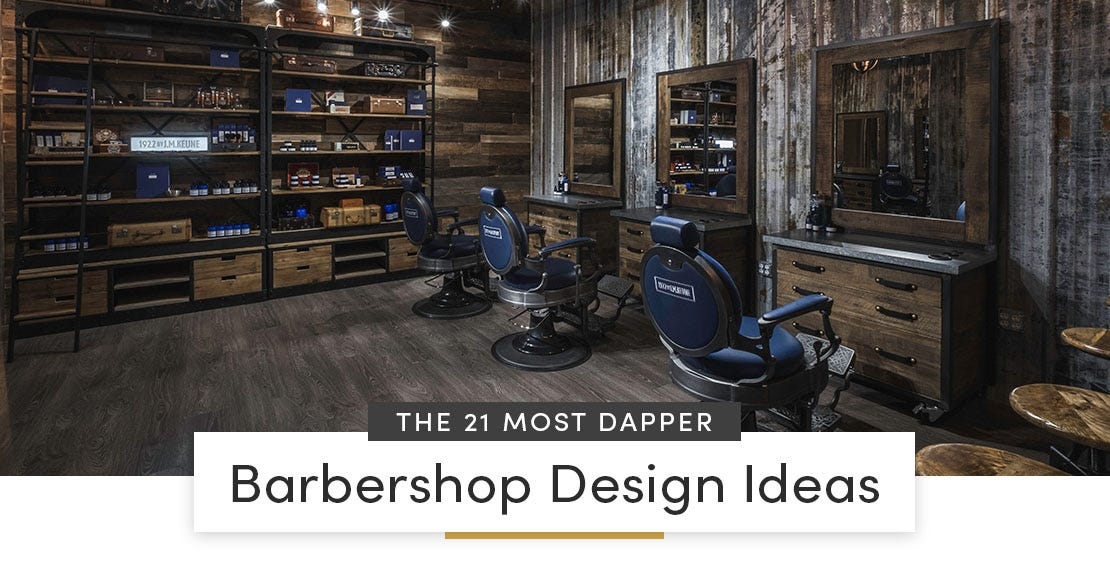 When you think of a barbershop, what comes to mind? You probably think of the barbershop you go to, the one you own or the one you see in movies. They are usually traditionally designed with a more classic and old-fashioned feel or they are extremely modern with a bunch of amenities and sharp finishes that more closely resemble a tobacco lounge mixed with a woodshop. The point is, barbershops range in design and aesthetic and, today, these shops are getting more attention as specialty barbers and salons pop up, each with their own unique design and characteristics.
Are you looking for dapper barbershop ideas or wanting to get some inspiration for your very own barbershop? If so, you have come to the right place. In this article, we are going to explore the designs of modern and aesthetically pleasing barbershops that transcend the traditional shop while also paying homage to the old school roots.
The Growing Importance of Barbershop Design and Aesthetic
For men, the barbershop has become much more than just a place to be groomed. In fact, studies show that men think of barbershops as a place to congregate and relax. Barbershops are becoming destinations while also adding on specialized services that allow men to experience relaxation and being pampered, similar to how women feel when they visit salons. This critical shift is why it has become so important to outfit modern and dapper barbershops with sleek barber equipment. When it comes to design, every aspect of the shop needs to be planned out. It's not just about the barber chairs and industrial mirrors. It's also important to consider the color scheme and the actual space where you open your barbershop.
Shop Minerva Beauty's Barber Equipment
If you're ready to create the ultimate experience for your barbershop and attract clients, keep reading for some interior design insights that will level up your space and impress your clients, stylists and barbers.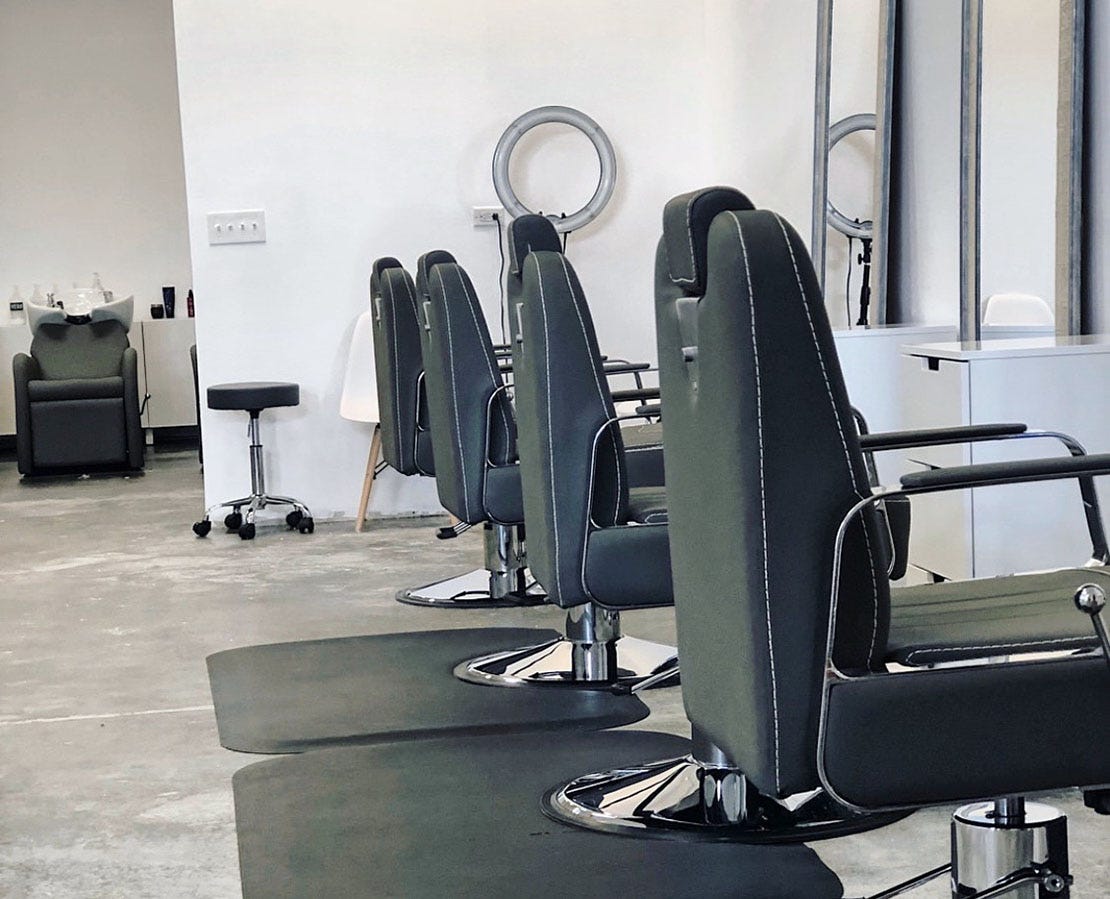 Color Schemes for Dapper Barbershops
If you want to achieve a sleek and cohesive interior design, you'll need a color scheme. Color schemes can really help you keep everything uniform and cohesive as you think about designing your space with things like barbershop retail displays and purchasing equipment. It goes far beyond just the color you decide to paint your walls. Here are some more masculine color schemes that are perfect for barbershops. Feel free to customize these and mix these around to suit your barbershop's personal style.
Neutral –

If you're going for a relaxed vibe, use earth tones. Choose from deep green, military green and beige. You can mix and match these colors while also including different shades of the same hue.

Dark –

Do you want a sharp and sleek-looking barbershop? If so, prioritize black and different shades of it. You can also purchase equipment with rich wood hues to create an aesthetic that is masculine and new.

Vibrant –

All black everything isn't always the right way to go, especially if you like pops of color. For a more vibrant color scheme, you could use

nostalgia-inducing classic barbershop poles

with red and blue tones mixed in with other neutrals. Use the red and blue sparingly as accent colors.

Monochromatic –

Want to paint and decorate your barbershop with a timeless hue? Try the monochromatic look. We love taking deep and light shades of gray to create an interior look that is both classic and modern. The great thing is that with a monochromatic color scheme, you can add pops of color here and there as you desire or to create more emphasis.
Dapper Barbershop Aesthetics
What vibe are you trying to create with your barbershop? There are many different styles to choose from, but you know what will fit your barbers and clientele best. Here are some of our favorite aesthetics for a barbershop that are both timeless and attractive.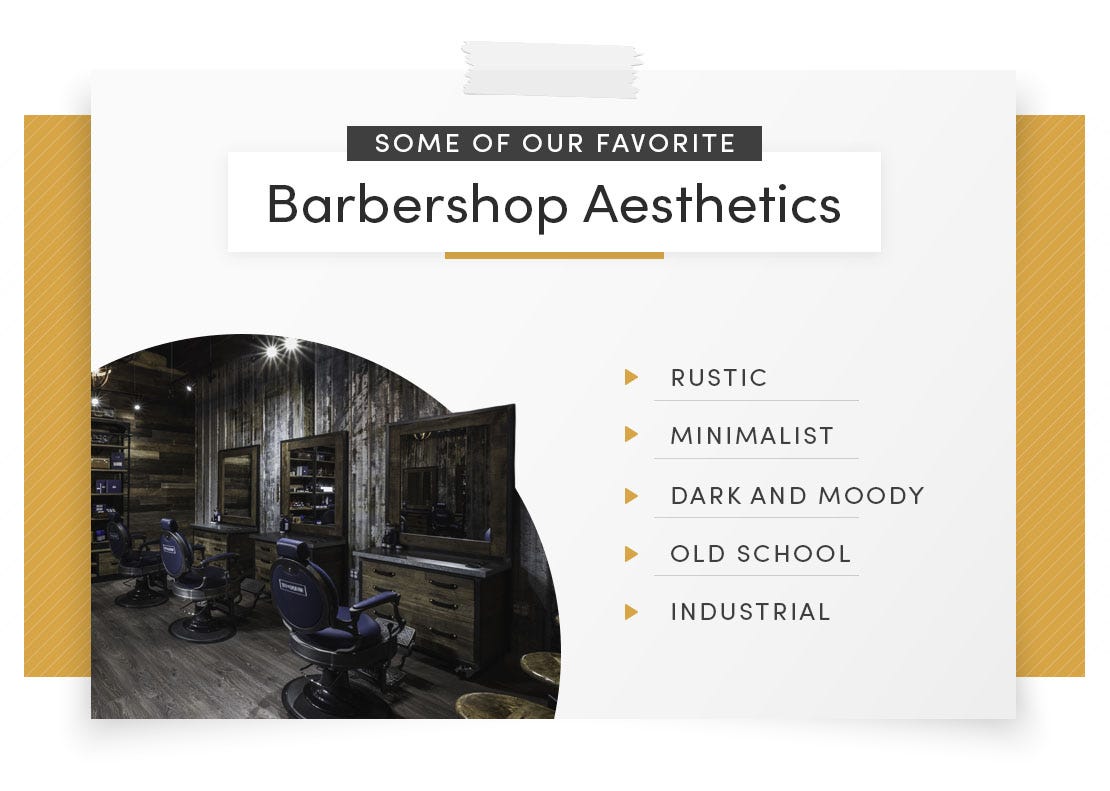 Rustic –

If your client is the ultimate "man's man" and loves a plaid flannel and trips up to the family cabin, you may want to go with a masculine rustic look. Rustic barbershops blend deep and dark colors with natural wood. It reminds us of a stylish and modern cabin. If this sounds like your style, explore our

Reclaimed Collection

.

Minimalist –

Do you love simple lines and minimal colors that still come together to create a visually impactful look? The minimalism trend may be for you. This aesthetic looks clean and is perfect for the barbershop that wants to look streamlined with no frills. Our

Designer Series

is functional and sleek for the most streamlined salons.

Dark and Moody –

If you love an all-black-everything aesthetic, the dark and moody design might be for you. From black walls and gold accents, this elevated barbershop aesthetic will make any client feel like royalty.

Old School –

Everyone loves the nostalgia that comes with the traditional or old-school barbershop. So if that's especially you, maybe the old school look is best for your barbershop. You can easily elevate this style to make it more modern with sleek finishes and updated equipment.

Industrial –

If you have a large and open space that almost feels like a warehouse, or your barbershop is located in a loft that bears a lot of pipes and original fixtures, your shop may easily lend itself to the industrial aesthetic. This aesthetic loves exposed brick and lofty spaces. Modern and approachable, our

Loft collection

is the perfect fit for this aesthetic.

Create the Perfect Waiting and Reception Area
Now that we have most of the design basics down, it's time to determine where you will put your waiting and reception area. No matter what kind of salon space you have, your waiting area or room should always be at the front of your barbershop. Don't skimp out on the waiting room with a few chairs. This area should match your barbershop's aesthetic and look just as put together as the rest of your shop. This is your guests' first impression of your shop, which is why seating needs to be comfortable and unique. Aside from creating comfortable seating, you will want to make sure that this area ties in with the other accents you have throughout your barbershop for a cohesive look. You will also need a reception area where your guests and clients are greeted. It's important for this area of your barbershop to reflect your aesthetic and leave a lasting first impression on your guests. This is also a great spot to put your barbershop retail displays with any products you sell. Make sure to keep this area clean and tidy so that your guests are intrigued to relax and browse your selection of products.
Create a Unique Experience with Artwork and Statement Pieces
No matter which aesthetic you choose for your barbershop, you may want to add some character to it. We highly suggest choosing some thoughtfully-curated artwork that matches your salon's aesthetic. Here are some artwork ideas that are perfect for any barbershop.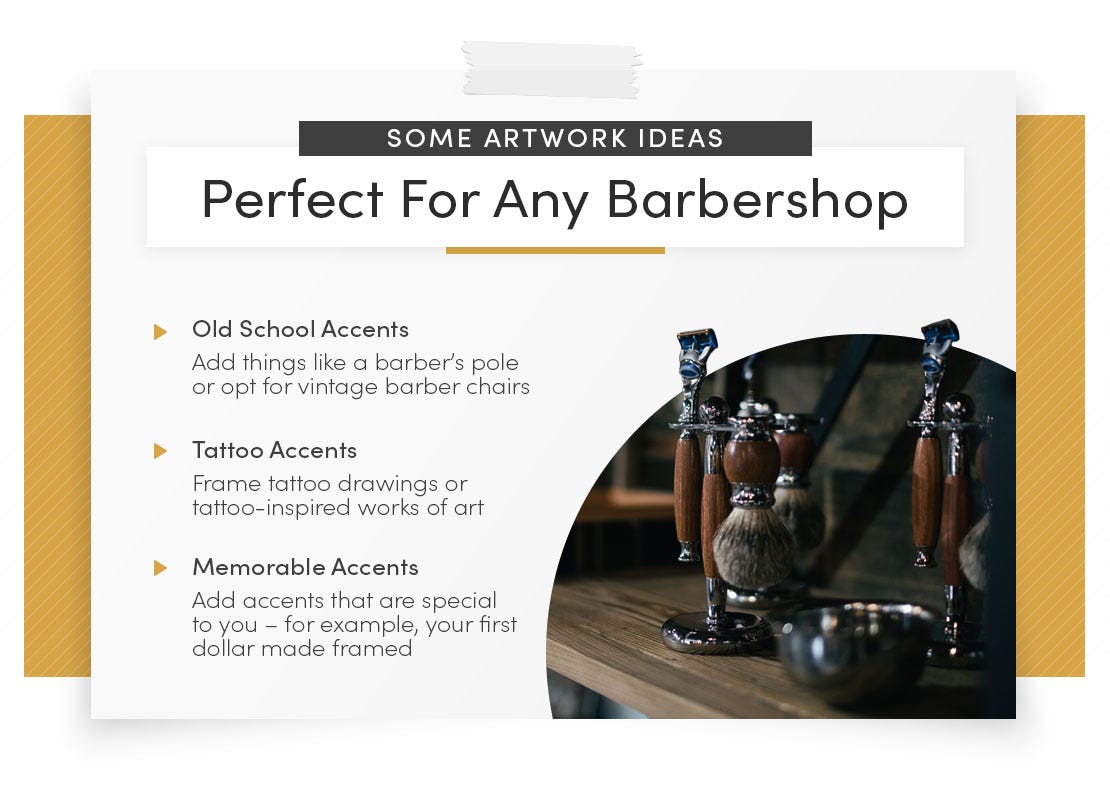 Old School Accents –

If you want to pay homage to the traditional barbershop, you can add some character to your space by adding things

like a barber's pole

or opt for vintage-looking

barber chairs

.

Tattoo Accents –

If you want to create a tattoo shop vibe with your barbershop or you just want to dress up the walls with cool artwork, you could always frame tattoo drawings or tattoo-inspired works of art. This will bring an edginess to your space.

Memorable Accents –

Looking to pay homage to your barbershop's roots or traditions? If so, you can always add accents that are special to you – for example, your first dollar made framed or the original blueprint for your barbershop. Accents like this show your shop's history and bring character into your space. It will also be nice to feel inspired by something memorable to you every time you take a glance at it.
How to Arrange Barber Chairs to Maximize Space
Whether you're working with limited room in your salon or you have all the space in the world, there are many ways to arrange your barber chairs and styling stations so that you can maximize space while also making your barbershop look great. Here are some of our go-to configurations for all spaces.
Straight Line –

If you have a small barbershop and you only plan to fit four or five stations in your space, you could line up your chairs like traditional barbershops do. This will give you a traditional look and feel, and it makes the most sense for smaller spaces.

Back to Back –

Is your barbershop's waiting room or area always full? If you have a busy barbershop, you may want to think about investing in double-sided styling stations so that you can handle more clients at once. This configuration lends itself well to larger spaces that have a lot of room to move around.

Wall to Wall –

If you would prefer a configuration that is back to back, but not with double-sided stations, you could line up two rows of barber chairs on opposite walls, leaving the center of your barbershop open.
Setting Your Wash and Shampoo Area Up for Success
Do you have plans for how you want your barbershop's shampooing or wet stations to be designed or where you want them to be located? Here are a few ways to situate your wash area that will fit in perfectly with your dapper aesthetic and unique shop layout.
Shampoo Area

– If you would prefer to keep your shampooing and wash stations in a separate area in your shop, you can either create a wash station in the far corner or dedicate an entire room to these services. Having a separate shampoo area can help keep your shop looking dapper and tidy while also relieving any congestion or traffic that may happen as your barbershop gets busy. Don't forget to translate your aesthetic to your shampoo area or room so that your entire shop has a cohesive feel.

Individual Wet Stations

– If your barbershop is lacking space or you're working with a smaller storefront, you may want to consider having individual wet stations next to each barber chair. This is a great option if you need to maximize your shop space and ensure your barbers are able to offer clients all of your services in a timely manner.
Barbershop Storage That Looks Good
When you think about dapper interior design for your barbershop, storage may not be the first thing that comes to mind. However, your shop will most definitely need some kind of storage whether it's out in the open or tucked away in a storage closet. Either way, here are some options for barbershop storage that will work with any aesthetic.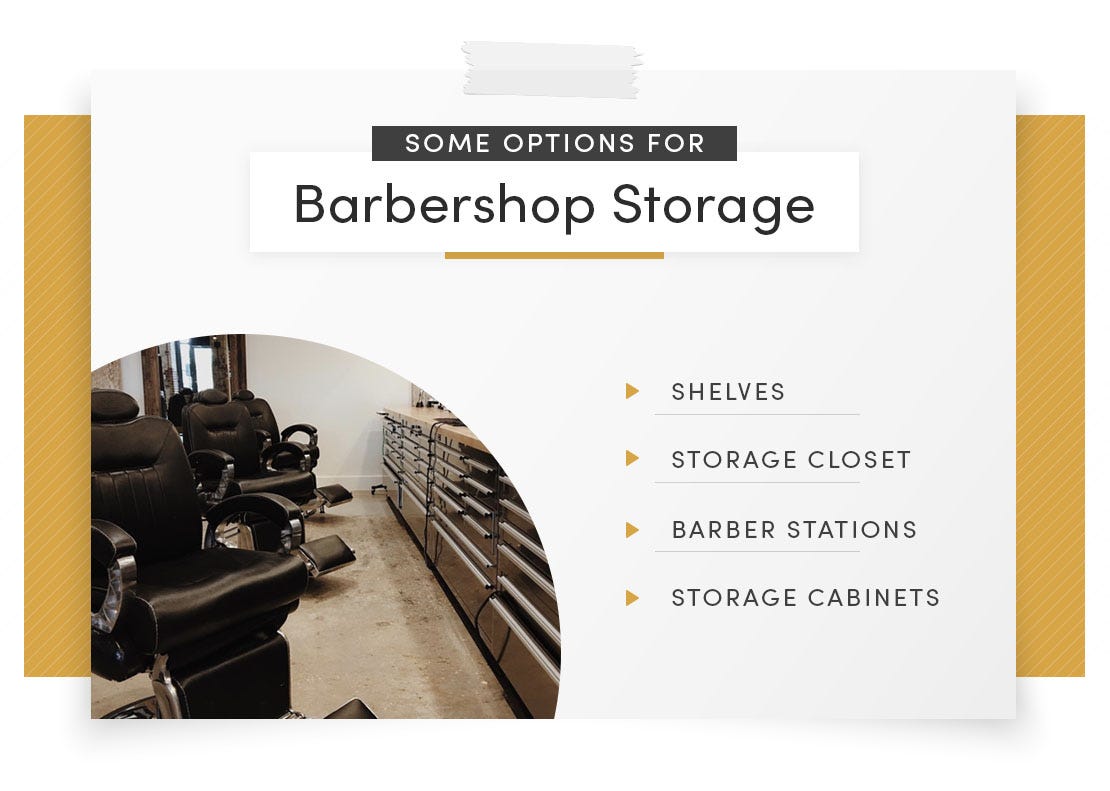 Shelves –

If you don't mind storing things like

barber supplies

and towels out in the open, you can neatly arrange them on shelves that match well with your color scheme and aesthetic. Shelves are also a great way to add color into your space and create emphasis. Make sure shelves stay neat and tidy. The last thing you want is for your shelves to look messy and unkempt.

Storage Closet or Room –

If you are going for a more minimalist and modern aesthetic, you may want to keep clutter and anything else you would consider needing to go into storage in a separate room or closet. Of course, you will still want to keep this closet organized even though it isn't in plain sight. Having a closet for towels and extra products could contribute to a cleaner-looking barbershop.

Barber Stations

–

Barber stations

with built-in storage are also a great way to provide your stylists with extra room to keep products, tools and towels. Because these stations are out in the open, it would be wise to make sure these shelves stay stocked and organized so that your salon will look clean and tidy.

Storage Cabinets

– If your shop has extra space for you to thoughtfully place cabinets or shelves on wall space that doesn't obstruct any paths, adding in additional storage could be a great way to boost your salon's organization potential. Similarly to the barber stations, you will want to monitor this area closely so that it stays organized and neat.
Shop Minerva Beauty's Barber Supplies
Whether you are sprucing up your barbershop or you are opening a brand new location and learning how to build clientele while also wanting to get the design and decor just right, you now have all the tools and insight you need to make sure your barbershop looks dapper and impressive. The look and feel of your space could be just as important as the talent you hire as they both have the potential to draw in new clients and keep them coming back. When it comes to designing your shop and giving it a theme or aesthetic, don't skip out on the process and always mind the small details. Build your barbershop's floor plan using the Minerva Beauty 2D Design Tool and be sure to reference the resources found in the Minerva Beauty Idea Center.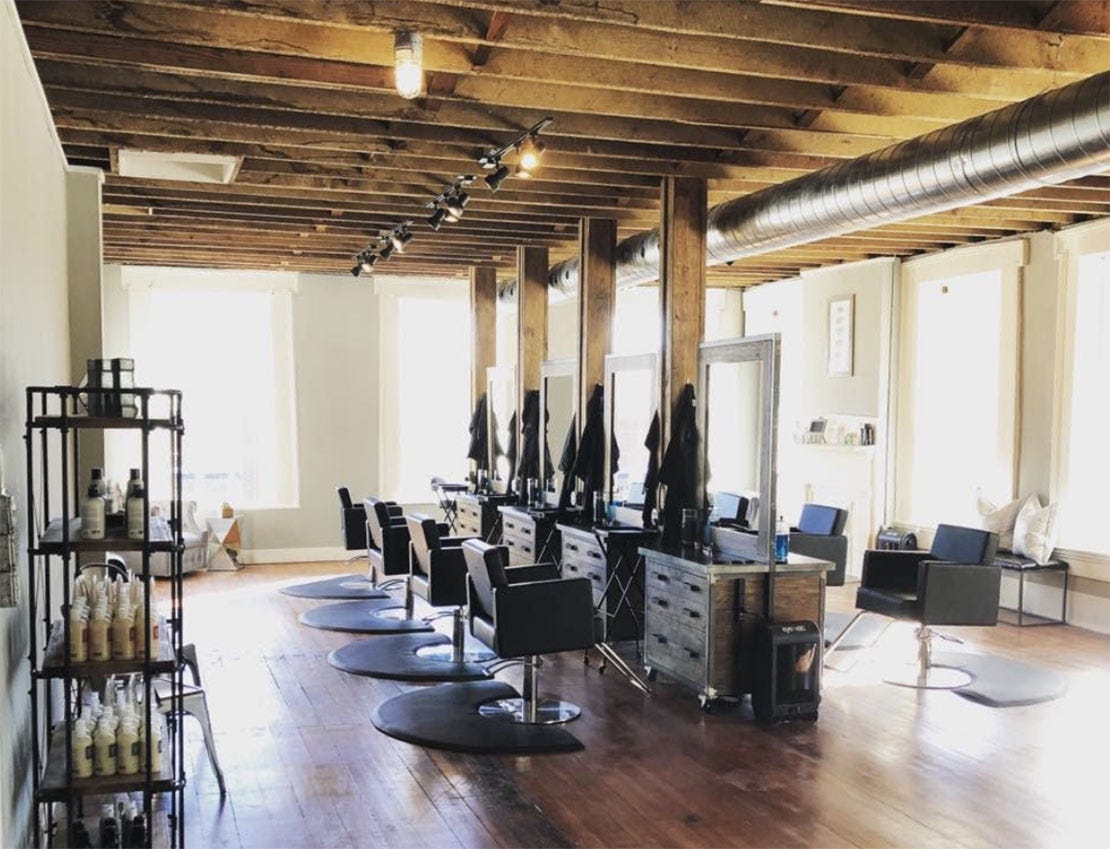 If you're still unsure about which direction to take your barbershop's look, you can always solicit feedback from your barbers, social media audience or your clients. After all, these people know your space best and may be able to provide you with valuable insight.
At the end of the day, your barbershop should be a place that you love to walk into every day, as well as a space that your barbers feel free to express themselves and your clients can't wait to get back to.