Back to Blog
8 Small Salon Suite Ideas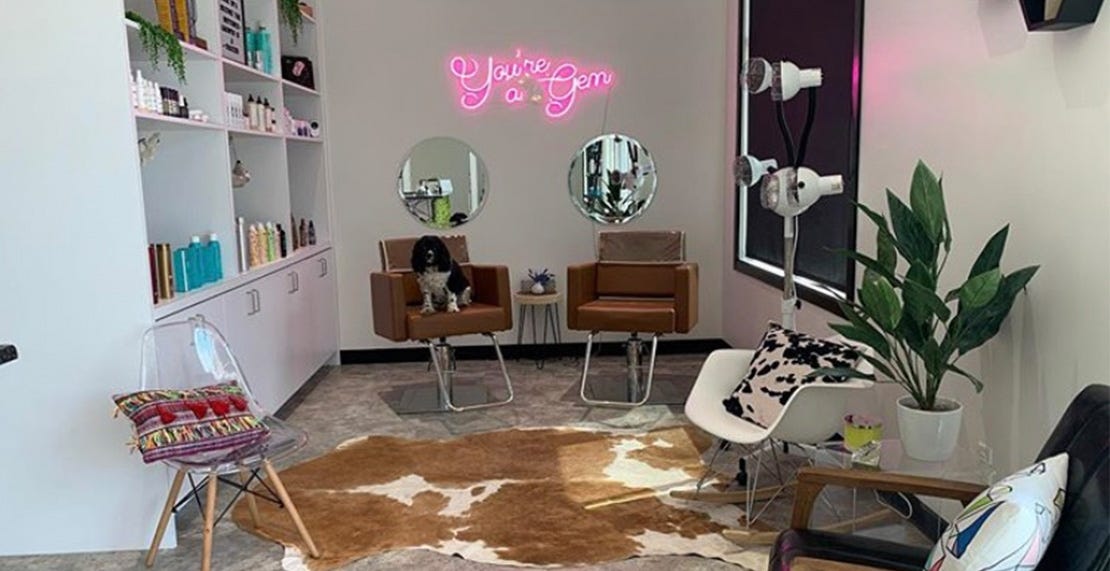 Are you currently working out of a salon suite or a salon with a smaller space? Salon suites are becoming even more popular as they offer clients and stylists more convenience and flexibility. Stylists also get the opportunity to turn salon suites into their own little salon by decorating it and arranging it the way they want.
There is no denying the many benefits of working in a salon suite, but when it comes to space, there can be a few drawbacks. As a stylist, there are many tools and pieces of high-quality salon equipment that you need in your space. That's why we have gathered some of our best advice and techniques to help you maximize the space in your salon suite so you can keep growing!
Essentials to Keep in Your Salon Suite
Let's start by identifying the essential pieces of equipment and other necessities you will need to keep in your salon suite so that you can identify how to arrange your space. If you're shopping for salon furniture, use Minerva Beauty's 2D Design Tool to lay out your salon space. You can also check out four sample salon suite floor plans on our blog.
Salon Chair – Every salon — big and small — needs a modern salon chair. While this is a non-negotiable essential, there will be many other ways to maximize your space and your salon chair will play a huge role in that. Consider choosing a salon chair with open arms to keep the space airy. Some styling chairs have a smaller overall footprint, so keep that in mind as well while shopping.
Shampoo Bowl – If you're working in a salon suite, think about how you want your shampoo area set up. Some salon suite renters will utilize an all-purpose chair that reclines instead of traditional styling chair so they can recline right into a standalone shampoo bowl. Others will still have a separate shampoo shuttle that can be used as a sidewash, there is a chance that you won't have room for a separate shampoo and wash station. However, one way to maximize your space is by having a smaller shampoo bowl.
Salon Station – Even though you will be in a suite, it's important to have your very own salon station. This will obviously be a great place to keep your essential salon supplies, as well as store other necessities. We will get into how you can use things like your salon station to boost your space's potential.
Shop Minerva Beauty's High-Quality Salon Equipment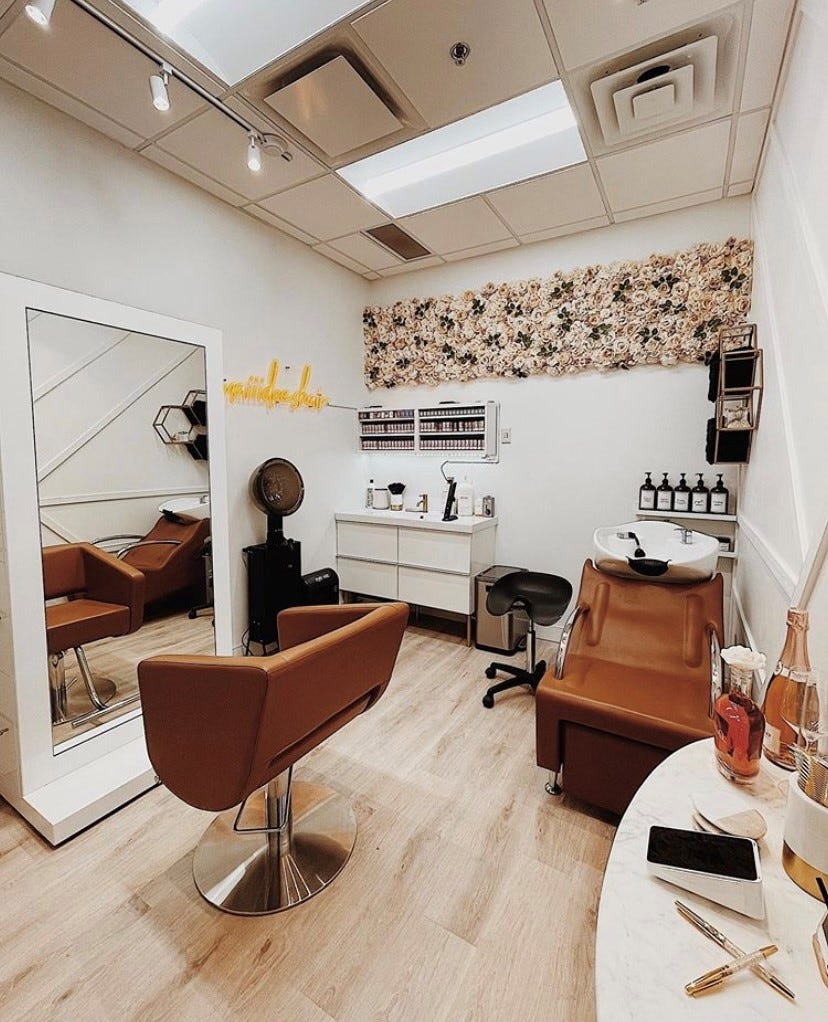 How to Maximize a Small Salon Space
Now, let's talk about how to take advantage of the space you have to work with, as well as make your salon look great!
Use Salon Stations for Storage – For your small salon or salon suite, invest in salon stations with storage so that you don't need to crowd your space with additional shelves, which can take up a lot of space.
Leverage Vertical Storage – If you need even more storage, you can use retail shelves to highlight products or to neatly stack towels and other items. Shelves are great because they save you space and they also look nice.
Use Mobile Processors and Hooded Dryers – Mobile processors and hooded dryers can be a great way to maximize space in your salon. Your clients can remain in the styling chair for the duration of their services.
Get a Great Salon Trolley or Cart – If space is limited in your salon suite, you may want to invest in a salon cart or trolley that can serve as a place that holds your essential supplies, but also allows you to mix colors and handle other tasks. This will save you a lot of space while also giving you more portability.
Shop Minerva Beauty's Modern Salon Stations
How to Make a Salon Suite Look Bigger
You have everything you need in your salon to do an excellent job. But now, it's time to decorate and give the illusion that your salon is roomier than it actually is.
Add Mirrors – Looking for an instant way to make your space feel larger than it is? Add salon mirrors! Mirrors not only give your suite a more spacious feel, but they lend themselves well to a salon since clients always want a mirror in front of them.
Natural Light – If possible, choose a salon suite that has a lot of natural light. Keeping the windows open and allowing light in will breathe new life into the space and make it appear larger.
Use Minimal Decor – It's important for your salon suite to represent your personality and style with decor. However, when you are working with a small space, it can be hard to decorate. We advise sticking to minimal decorations — especially ones that take up valuable floor space. Instead, stick to things that hang on the walls or cool neon signs with your salon's name.
Don't you feel like you have more space already? Implement these techniques to open your salon suite up and make it feel more spacious!